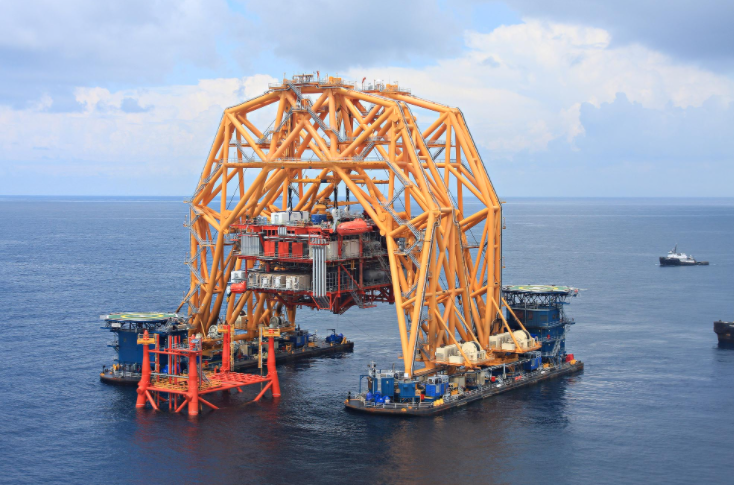 The US company best known for wielding a heavy-lift vessel whose huge, yellow trusses have drawn comparisons with McDonald's Golden Arches logo is preparing to take another crack at the North Sea market.
Houston and New Orleans-based Versabar is partnering with a newly-launched UK entity headed up by two oil and gas industry veterans in a bid to win contracts for a wide range of lifting serves used in decommissioning, installation and brownfield projects.
VersaUK is co-owned by directors Jim Christie, formerly of Marathon Oil, the UK Oil and Gas Authority and Well-Safe Solutions, and Lee Johnson, whose former employers include First Commissioning Services.
Both men also used to work for Offshore Decommissioning Services (ODS), which grabbed headlines in 2018 with its plans to build the Moonraker heavy lift vessel and set up an engineering and logistics base in Dundee.
Christie and Johnson were unable to provide an update on ODS's progress with Moonraker, having left the company in January.
But they are optimistic about the prospects for VersaUK, telling Energy Voice that the firm was ready to start tendering for contracts immediately and hoped to start working on projects next year.
"We're open for business," said Johnson, adding that the company would draw on Versabar's experience for executing initial projects, but was eager to build up its own capabilities and workforce in the UK.
Versabar, founded in 1981 by Illinois University civil engineering graduate Jon Khachaturian, lays claim to a lengthy track record of rigging and lifting projects in the Gulf of Mexico (GoM) and internationally for clients including Anadarko, Aramco, BP, Chevron, ExxonMobil and Shell.
It has decommissioned more than 200 platforms in the Gulf of Mexico (GoM) using its VB-4000 vessel, aka Bottom Feeder, VB-10000, nicknamed Golden Arches, and third party crafts.
Dozens of those platforms were toppled or damaged during a spate of deadly hurricanes that swept the GoM in the mid-noughties.
VB-10000 can be equipped with a large "claw" for salvaging sunken structures without sending divers to attach rigging.
Its next job is to salvage the Golden Ray car carrier, which capsized off the US east coast last year.
Ian Todd, Houston-based projects director and co-owner of Versabar, said vessel-based operations were just one part of the business, which employs around 200 people and turns over tens of millions of dollars a year.
Todd, from Newcastle, UK, said the company tried to break into the North Sea market "two or three times" previously but was unsuccessful.
He said Versabar was hindered by not having a physical presence in the UK and the fact that the North Sea market is "crowded" with established competitors boasting tried and tested heavy-lift crane vessels.
Christie and Johnson believe there will be demand among North Sea operators for VersaUK's platform-based conductor removal services.
This claim seems to be borne out by Opportunity North East and Scottish Enterprise's call earlier this year for proposals from companies who can save time and reduce the number of people required for that task.
Operators, including EnQuest, were looking for examples of "proven successes and new innovative solutions" to that particular challenge.
Christie said VersaUK intended to construct a conductor removal tower in the UK, which can apparently be achieved relatively quickly and would require investment of a low seven-figure sum.
The company also predicts there will be interest in its platform deck raising capabilities, required when seabed subsidence reduces the air gap — the distance between the decks and storm waves.
A deck raising operation was successfully carried out on the Ekofisk complex in the Norwegian North Sea in the 1980s.
Versabar has developed hydraulic jacks to increase the air gap, in some cases by up to 4 metres, and has executed deck raises on individual installations and multi-platform and bridge complexes, which needed simultaneous lifting.
Todd said he was aware of a number of platforms in the North Sea which could require deck raising.
Other services VersaUK intends to offer the North Sea market include winch configurations, deck extensions, subsea lowering and lifting, umbilical, riser and chain pulling, and equipment handling.
Todd, who has worked for Versabar since 2006, said he "would like" the VB-10000 to make its bow in the North Sea.
He said the vessel's hull form means it would would not be suitable for deployment in the northern North Sea, but believes it is a good fit for topsides removal and decommissioning activities in the southern North Sea.
Launched in 2010, the vessel is giving away a few years to the likes of Heerema's Sleipner crane vessel, which has completed 13 projects since March.
Todd said that, as things stand, VB-10000 should be available for North Sea projects in late 2021 or 2022 but would want to have a "campaign of work" lined up before sending the vessel across the Atlantic.
It has a lift capacity of 7,500 tonnes but would be targeting topsides weighing 4-5,000 tonnes or below in the southern gas basin.
Todd said: "Even if the platform was installed in multiple pieces, we want to remove the deck in one piece and jacket in one piece. That's always the goal.
"We want to reduce number of man hours and have as few people offshore as we can to minimise exposure and increase safety.
"If our vessel is not right for the job, we'll use another vessel."
He added: "A lot of the work we're looking at for the lift system would be in the southern North Sea, but for all of our other solutions, the harsher it gets the better the solution becomes, because they're year round and platform-based.
"We want the vessel to stay south but for everything else we'll work anywhere you like."
Christie, who has spent about 25 years of his career in Houston, said "campaigning" – the grouping together of multiple jobs — would be the "ideal scenario" for VersaUK's offerings.
"That's going to create more efficiency for operators and for us in doing the execution," he added.
Recommended for you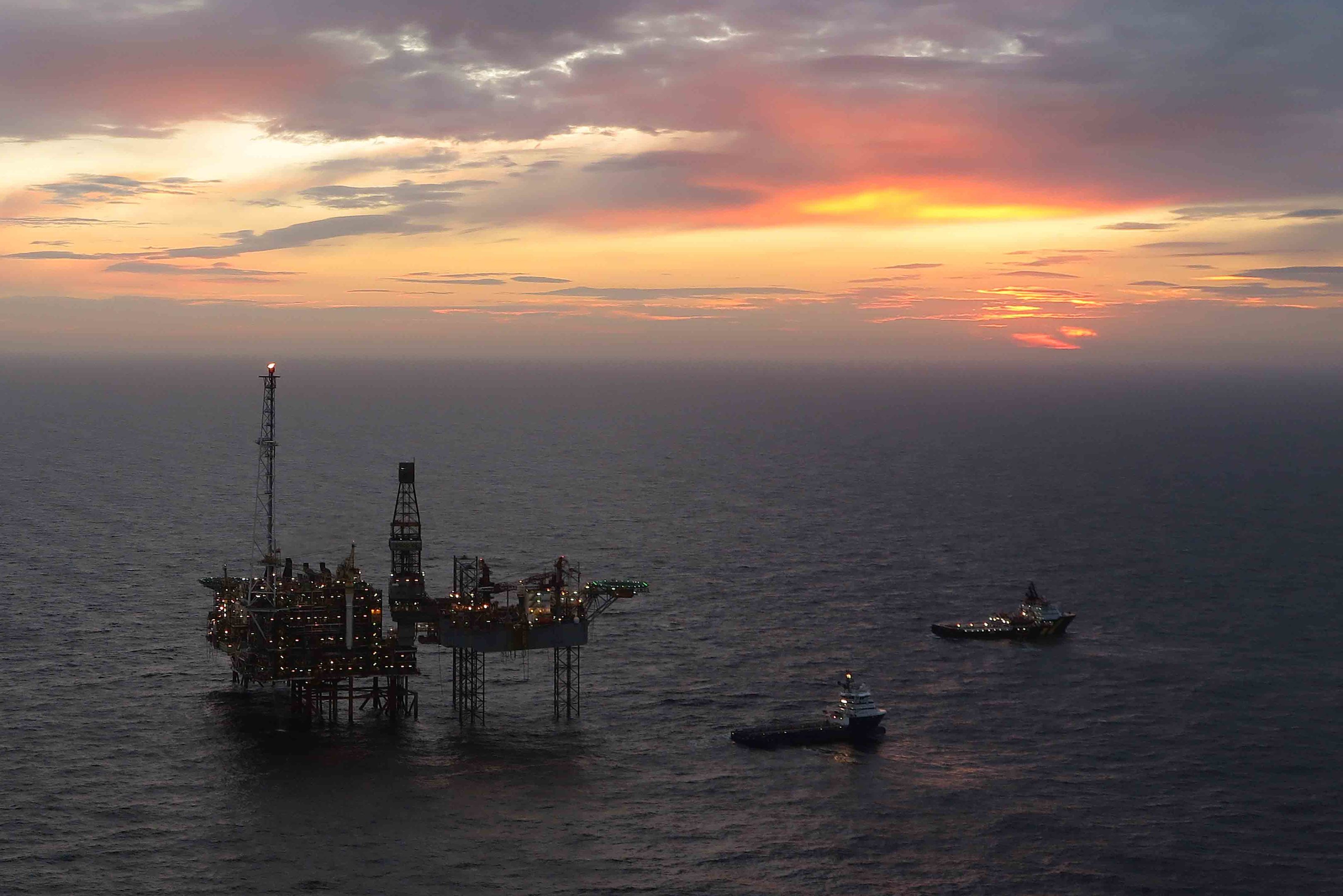 UK North Sea to lead global charge on major subsea projects