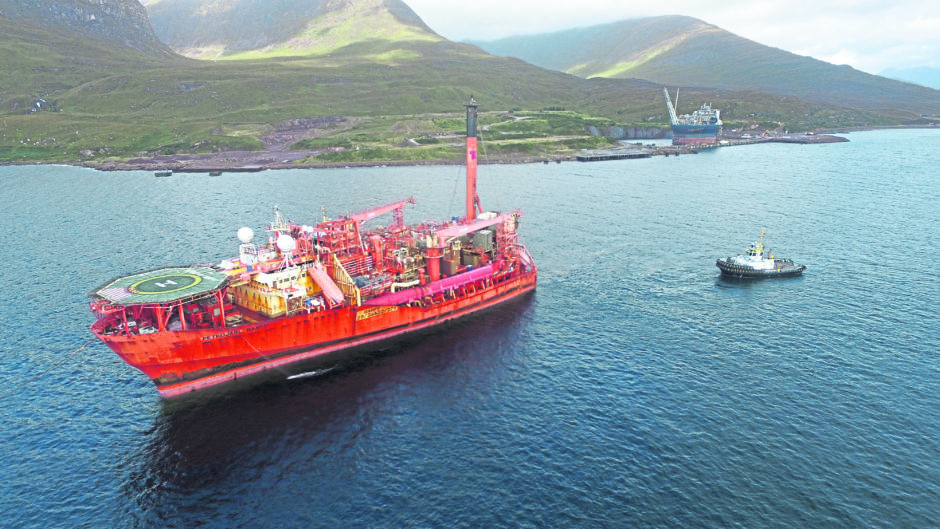 Teekay's Banff floating production, offloading and storage vessel (FPSO) will be scrapped in Denmark.
The vessel owner has awarded the decommissioning contract to the European division of Modern American Recycling Services (MARS).
US-headquartered MARS will dismantle the FPSO at its based in Frederikshavn.
Port of Frederikshavn made the announcement on its LinkedIn page, saying Teekay had been looking for a yard which complied with EU standards.
The port said the decommissioning and recycling job would create work for 60-70 people over a 12 month period.
MARS will work with Semco and Fortum on the cleaning and waste management jobs.
The FPSO has been moored at Kishorn Port in the north-west Highlands since September.
It is expected to arrive in Denmark before the end of the first quarter.
Built in 1997, the FPSO was based at CNR's Banff and Kyle fields in the central North Sea during its working life.
Recommended for you

EnQuest Heather platform to go to Denmark for decommissioning