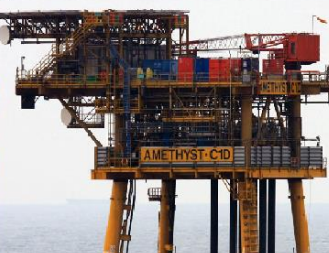 Scopus Engineering has won a deal to provide decommissioning services on a platform in the UK southern North Sea.
A subsidiary of Worley, Scopus will lay on dimensional control survey services to support the removal of the topside of the Perenco-owned Amethyst C1D facility.
The six-month agreement was handed out by Petrodec, a decommissioning specialist founded in 2019.
Perenco is an investor in Netherlands-headquartered Petrodec, though the firm is not a dedicated subsidiary.
Scopus will execute the project from its headquarters in Aberdeen, but will also send staff members to the normally unmanned installation.
Scopus managing director Graeme Wilson said: "I am thrilled that Scopus has been chosen to deliver these services to Petrodec and to begin this new relationship.
"The agreement is significant in supporting our decommissioning portfolio and cements our position as a go-to dimensional control survey services provider for decommissioning projects."