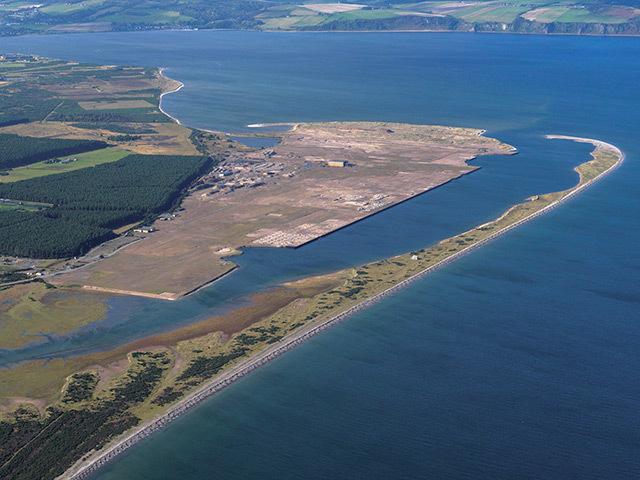 The former McDermott fabrication yard at Ardersier is under new ownership, it was announced last night.
Steve Regan, a former chief executive of civil engineering firm Careys, and business partner Tony O'Sullivan, say the facility belongs to them now.
The acquisition fee was not disclosed.
Former owner, Derbyshire-based land and property developer CWC Group, bought the yard in 2016 in a £5 million deal.
Mr Regan and Mr O'Sullivan set up Ardersier Port (Scotland) in May and registered the business in Fraserburgh.
They intend to use the base for a range of purposes, including the decommissioning oil and gas infrastructure and recycling wind turbines.
Offshore wind logistics and fabrication and sustainable energy production are also on their wish list.
The same two men own Messiah Decommissioning, which is dismantling the Hutton platform legs at Queen's Dock at Port of Cromarty Firth.
They moved the structure, which had sat in the body of water for more than 12 years, in May.
Ardersier, 14 miles east of Inverness, opened in the early 1970s and was used for building steel jackets for oil platforms.
It employed 4,500 people in its heyday but closed in 2001 after demand dropped.
Recommended for you

Ardersier hires ex-Orsted exec to create 'energy transition hub' in Highlands