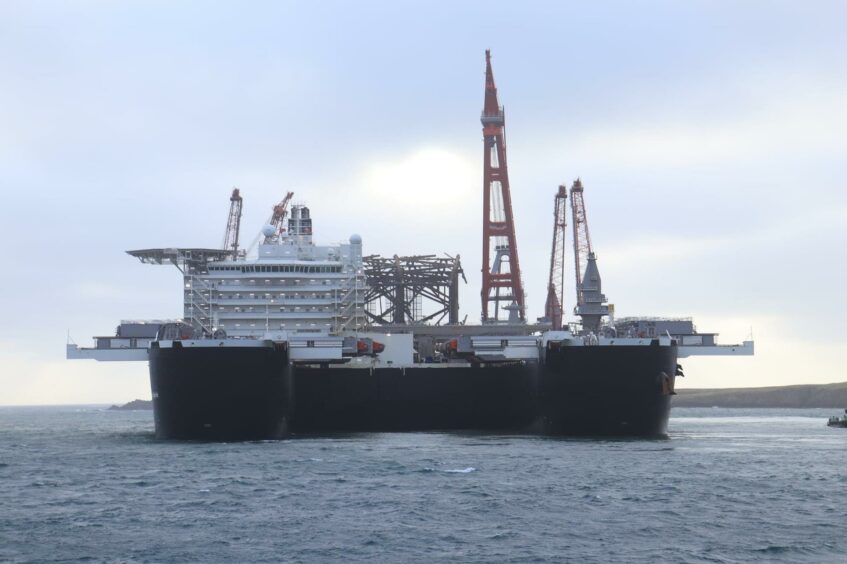 A raft of images have been shared online of the Ninian Northern jacket arriving in Shetland ahead of being broken up.
The 8,500 tonnes, 83-metre-high steel structure completed its trip from the North Sea to the deep-water port in Lerwick on the Allseas' Pioneering Spirit vessel last week.
The jacket was recently removed from the Ninian field, around 100 miles north-east of Shetland, in a single lift.
It is the first time the Pioneering Spirit, the world's biggest offshore construction craft, has operated at a quayside in a UK port.
Many on the island rushed to capture pictures of the mammoth vessel, and Energy Voice has selected some of the best that have been shared online.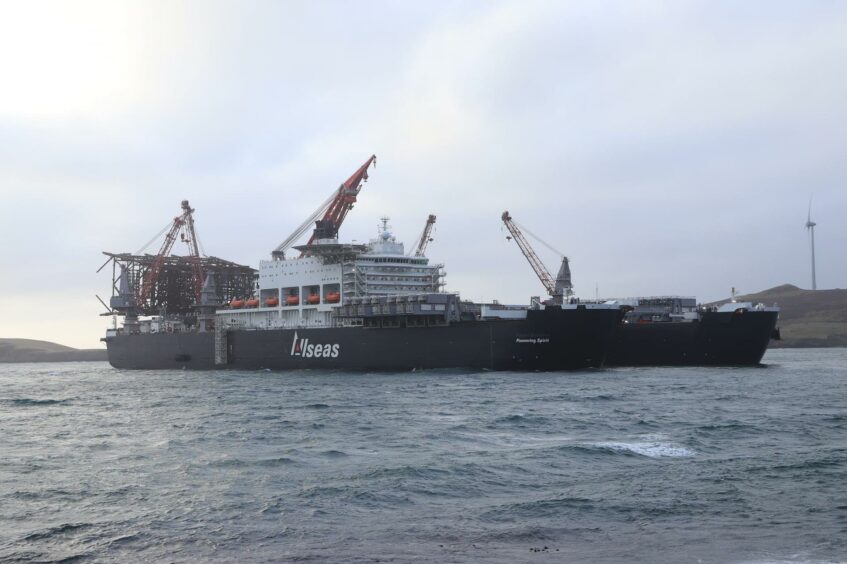 The Ninian Northern jacket will be decommissioned by waste, water and energy management services firm Veolia and logistics company Peterson.
The campaign is the largest project that the Lerwick port has ever taken on.
Since 1978 the Ninian Northern jacket has supported the North Sea platform, which started up production in 1980.
It peaked at around 90,000 barrels a day, before shutting up shop in 2017 and being transported to the Dales Voe yard for decommisioning in August 2020.
Ninian Northern is the first of several major jacket removal and installation commitments for Pioneering Spirit in 2022.
Recommended for you

Project Pathfinder: EnQuest tips further decom contracts