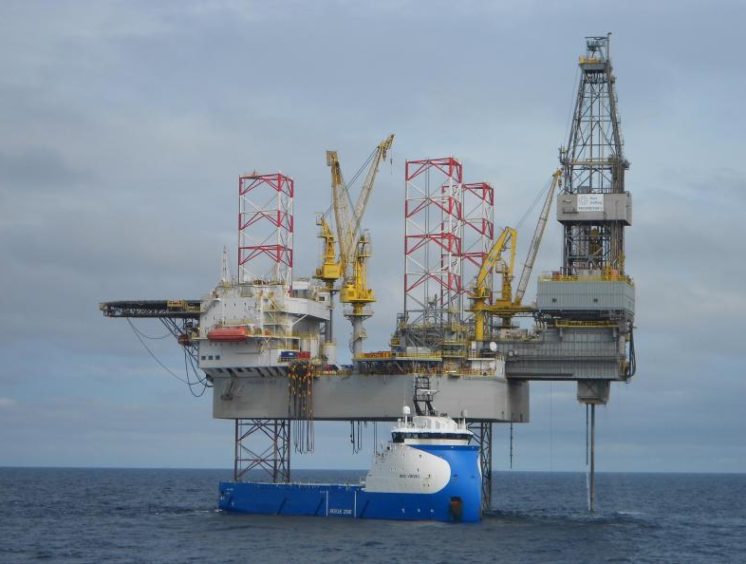 Chinese firm CNOOC is preparing to drill the second of two appraisal wells on its Glengorm field in the UK North Sea.
CNOOC said Borr Drilling's Prospector 5 rig would start drilling the Glengorm Central well shortly.
The first appraisal well, Glengorm South, uncovered no commercial hydrocarbons earlier this year and has now been plugged and abandoned.
Confirming the outcome last month, CNOOC stressed that the initial 2019 discovery well and Glengorm Central were "independent" of Glengorm South.
It means hope remains that Glengorm could still live up to expectations.
Glengorm was hailed as the biggest gas find in the UK North Sea in more than a decade when it was announced as a discovery two years ago.
The field was estimated to hold recoverable resources of about 250 million barrels of oil equivalent (boe).
This would have put it in the same ballpark as the 250-300m boe Culzean gas field, discovered by Maersk Oil in 2008.
A spokesman of CNOOC said this morning: "Despite encountering no commercial hydrocarbons, the South well results provide appraisal data that helps to reduce subsurface uncertainty and inform future development decisions.
"We are focused on the safe, efficient and successful delivery of the Central appraisal well."
Operator Cnooc holds 50% of the licence and Total, which acquired Maersk Oil, has 25%.
Total's Elgin-Franklin and Culzean fields are viewed as potential tie-back hosts for Glengorm.
Recommended for you

UK needs 'another Buzzard' to balance North Sea decline and reduce imports