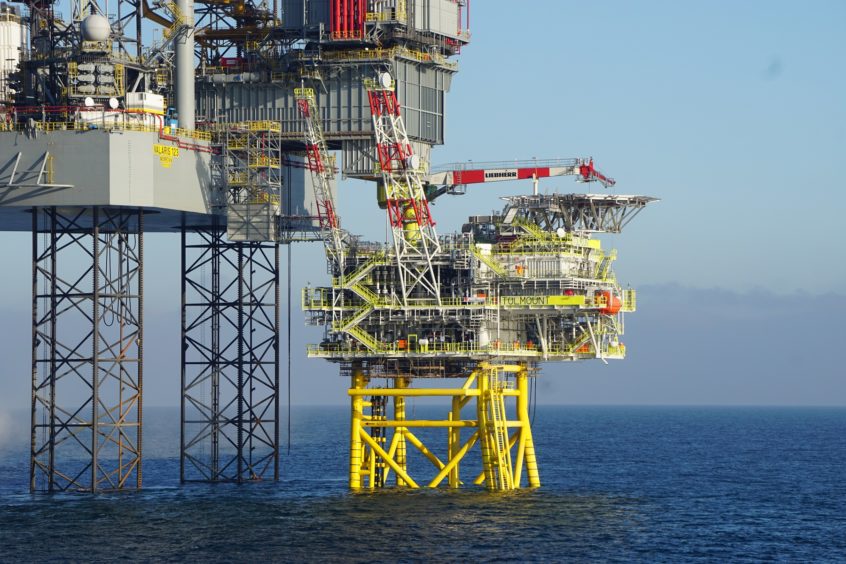 Harbour Energy has warned that first gas from the Tolmount field in the UK southern North Sea will be delayed after equipment glitches were uncovered.
Production start-up had been on the slate for the end of July, but is now likely to be "around year-end".
London-listed Harbour said faults with offshore electrical systems had been flagged during final commissioning and testing.
The company is investigating the issue and coming up with options for fixing the kit.
Harbour conceded there was "uncertainty around the timing" and, as a result, has stripped Tolmount output from its full-year guidance, which is now 185-195,000 barrels of oil equivalent (boe) per day, on a proforma basis.
With predicted plateau rates of 20-25,000 boe per day net to Harbour, Tolmount was expected to contribute more than 10,000 boe to 2021 production.
The revised guidance also reflects a delayed restart of TotalEnergies' Elgin-Franklin complex following a summer maintenance shutdown.
The platform was built at Rosetti Marino's yard in Ravenna, Italy, and installed in October 2020 using Dutch firm Heerema's Sleipner heavy lift vessel.
Harbour has a 50% stake in the project, while Korea-owned Dana Petroleum has the remaining 50%.
In an innovative infrastructure agreement, Dana and Kellas Midstream agreed to jointly build and own the platform and export pipeline for Tolmount.
For its part, Premier Oil, which used to be the project's operator, agreed to pay a tariff for the transportation and processing of Tolmount gas, and for the development drilling campaign.
Tolmount is expected to produce around 96 million boe in total.
Harbour said its forecast full-year operating costs of $15-16 per boe and total capex of £805m were unchanged.
The company was formed earlier this year through private-equity backed Chrysaor's reverse takeover of Premier Oil.
The enlarged business adopted its name from Chrysaor's largest shareholder, Harbour, an energy investment vehicle formed by US-based EIG Global Energy Partners.
Launching on March 31, Harbour said it expected proforma production of between 200-215,000 barrels of oil equivalent per day.
Shares dipped a month ago when the company said its output would be at the lower end of that range, partly due to unplanned outages.
Al Stanton, analyst at RBC Europe, predicted "limited momentum" for Harbour in the near term.
Mr Stanton said: "Harbour has the potential to bridge the valuation gap between the small-cap oils and its mid-cap peers – Lundin Energy and Aker BP.
"However, in our opinion, investors have taken a show-me attitude to the stock given its material oil and gas price hedges programmes, which limited its exposure to the first half of 2021's surging oil and gas prices, and private equity's stock overhang.
"First-half results on September 23 and a later capital markets day provide opportunities for investors to reassess the investment case. Meanwhile, we envisage limited momentum."
Recommended for you

North Sea strikes: 'Wildcat action is in no one's interest' says trade body