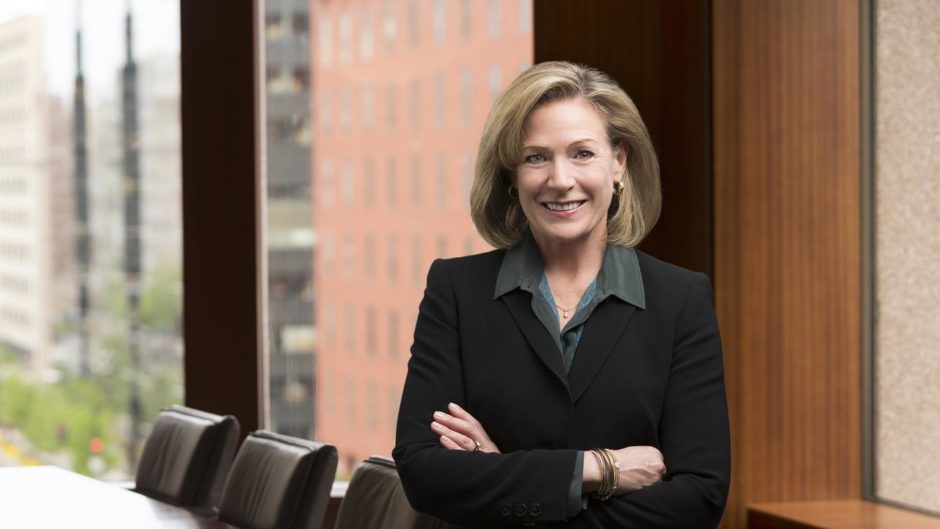 Exploration and production firm Harbour Energy makes its bow on the London Stock Exchange today.
It launched yesterday, on completion of private-equity backed Chrysaor's all-share merger with public company Premier Oil.
Harbour is the UK Continental Shelf's top producer and will be the largest independent oil and gas company listed in London.
Linda Cook, who used to head up the Harbour investment vehicle, has become chief executive of the combined group, based in London.
She said: "This is a landmark day for Harbour Energy and all of those involved with Premier and Chrysaor.
"As the largest UK listed independent oil and gas company, Harbour offers a unique opportunity for investors, bringing together two complementary portfolios with a material North Sea foundation, an attractive global footprint and a strong balance sheet.
"Today, as we start our future as Harbour Energy, we look forward to realising the potential of our new Company for all of our stakeholders."
Phil Kirk, who was Chrysaor's boss, has taken on the roles of group president and CEO for Europe.
The firm issued guidance for 2021 ahead of listing at 8am today.
Harbour expects pro forma production of between 200-215,000 barrels of oil equivalent per day, with pro forma and reported operating costs of less than $15/barrel.
Pro forma and reported captial expenditure, including production, development, exploration and decommissioning (pre-tax) is expected to be around $1.1billion (£800m).
At completion of the merger, net debt stands at $2.9billion, with current liquidity of more than $700m, Harbour said.
The enlarged business adopted its name from Chrysaor's largest shareholder, Harbour, an energy investment vehicle formed by EIG Global Energy Partners.
The deal, a reverse takeover of Premier by Chrysaor, was announced in October and was cleared by regulators, anti-trust bodies, creditors and courts in February and March.
Premier said the reorganisation of its debts and cross-currency swaps were completed on Wednesday.
Its 925 million existing ordinary shares and 17.5 billion new shares are expected to be admitted to trading on the LSE at 8am Thursday, under the ticker symbol "HBR".
The new ordinary shares are being issued to Chrysaor shareholders and creditors of Premier and its subsidiaries.
At completion, Harbour is owned by EIG (36%), former EIG shareholders (33%), former Premier creditors (18%), Chrysaor legacy investors (8%) and former Premier shareholders (5%).
Premier Oil chief executive Tony Durrant stepped down at the end of last year.
Chrysaor had 900 onshore staff members and 400 offshore, while Premier employed 800 people globally, including 250 in Aberdeen.
Both companies issued their final sets of financial results earlier this month, pre-deal, showing hefty losses on both sides in a year overshadowed by the Covid-19 pandemic.
Paul Weidman, corporate finance director of advisory firm Gneiss Energy, said: "On admission, the enlarged company will have 18.5bn shares outstanding and a market cap of £4.3bn ($5.9bn) at a share price of 23p / share.
"Pro-forma net debt is expected to be $2.9bn, giving an enterprise value of $8.8bn."
Recommended for you

Harbour completes $100m shareholder dividend following job cuts