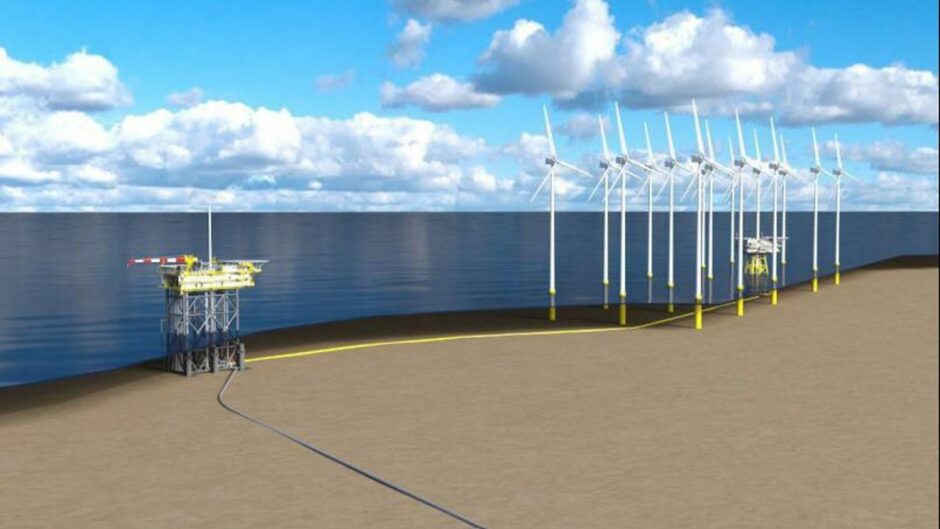 Offshore engineering consultancy Global Maritime has secured marine warranty surveyor (MWS) services for a ONE-Dyas North Sea field.
The project at the N05-A gas asset will include the installation of a six-legged platform, export pipeline, and subsea power cable.
Operator ONE-Dyas sanctioned the £450m N05-A field in September, the largest investment in a natural gas development in the Netherlands in the last 15 years.
Global Maritime's MWS services will cover third-party document review and onsite surveillance throughout the mobilisation, transport, and installation phases of the offshore infrastructure.
The N05-A project blends the production of gas with offshore wind, with the nearby Riffgat offshore wind farm providing green energy to power the platform.
It means operational emissions from the North Sea asset will be close to zero.
ONE-Dyas is also exploring opportunities for nature-inclusive construction, identifying further system integration between wind and gas and opportunities that can contribute to research and nature development in the area.
Matthew Taylor, Global Maritime UK MWS lead, said: "This is an exciting project for Global Maritime to be involved in, not only does it build our relationship with ONE-Dyas, but showcases our expertise in both gas and renewable energy projects."
N05-A is part of the GEMS area in the Dutch North Sea – 'Gateway to the Ems', referring to an area, about 12 – 62 miles north of the mouth of the River Ems.
The expected volume to be produced from the N05-A field and surrounding prospects is 4.5 to 13 billion Nm3 (normal cubic metres), with gas from the project to be ready for Dutch and German households by winter 2024.
The potential of the wider Dutch-German GEMS field has been estimated at around 50 billion Nm3 in total, depending on exploration success.
ONE-Dyas is 33% owner-operator, alongside joint venture partners Discover Exploration (27%) and EBN (40%).
N05-A aims to deliver first gas to Dutch and German households by the end of 2024.
Recommended for you

Southern North Sea gas leak lands One-Dyas in hot water with watchdog