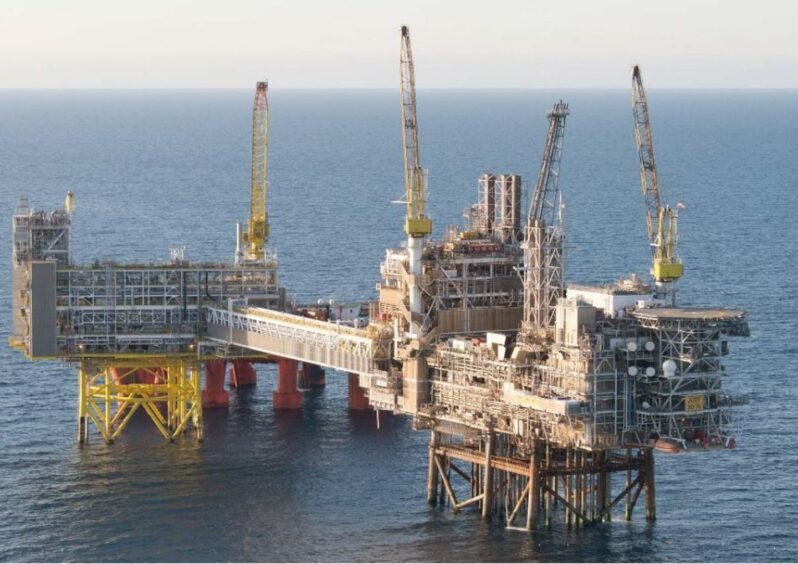 The UK Government has formally approved the Affleck redevelopment – a new oil project in the North Sea.
Affleck, from NEO Energy, sits 178 miles south-east of Aberdeen and is planned as a tie-back to the Harbour Energy (LON: HBR) Judy platform via the Talbot pipeline.
It comes weeks after then energy secretary Grant Shapps gave his provisional ok to the project, which is expecting first oil between Q2 and Q4 of next year.
NEO Energy, the sector's fifth-largest producer and owned by Norwegian private equity firm HitecVision, declined to comment.
A UK Government spokesperson said: "The UK Government continues to back the North Sea oil and gas industry as part of drive to make Britain more energy independent."
The field is another boost to the Judy hub owned by Harbour, which earlier this year saw its Talbot field receive a regulatory green light. It is due online next year.
Talbot, which will co-mingle its production with Affleck, is estimated to hold around 18.1 million barrels of oil equivalent (boe) of light oil with associated gas.
According to NEO's environmental statement, Affleck will produce mostly oil, reaching a peak of 5,218 barrels per day, tailing to 1,244 barrels per day in 2037 (with some associated gas).
NEO's forecasts are out to 2037 in the high case, or 2035 in the mid or low case, but notes that "it is most likely that economic COP (cessation of production) will occur earlier".
Beginning operation in the middle of 2009 before this current stage, Affleck produced 4.3 million barrels before its eventual decommissioning – the new project will repurpose the two wells formerly in use.
The project was previously operated by TotalEnergies.
Regulator OPRED deemed there was "not likely" to be a significant effect on the environment from this new plan.
It comes as the industry awaits news on larger projects – namely the Rosebank field in the West of Shetland – receiving approval.
Equinor UK boss Arne Gurtner said last week that a final investment decision is on track for the end of this year.
Environmental groups like Greenpeace have slammed approval of new UK oil and gas project approvals.
When Talbot was greenlit in March, the NGO said: "They'll claim it's in the name of energy security but, since the oil and gas belongs not to the UK but the company extracting it, and will be sold on the open market to the highest bidder, this couldn't be further from the truth."
Recommended for you

Viaro Energy eyes £500m spend in West of Shetland and Southern North Sea