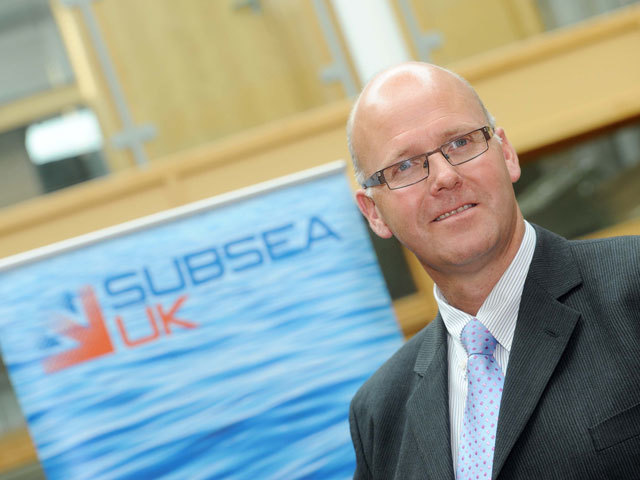 Subsea firms are being urged to consider "huge" opportunities in Scotland's fast-growing aquaculture industry.
Globally, fish and shellfish farming has seen huge demand growth in recent years – creating a highly competitive and fast-moving market.
According to Subsea UK, which champions Britain's subsea industry around the world, it is also driving up demand for new and existing subsea technologies across a range of sectors.
The Scottish aquaculture industry contributes an estimated £1.8 billion to the UK economy annually, supporting about 12,000 jobs.
Ambitious plans for the sustainable growth of the industry have set a target of doubling £3.6bn by 2030, alongside a major drive to catalyse innovation in the supply chain.
Advice and information on how the subsea sector can benefit will be the focus of a webinar this week.
It is the first of a series of webinars Subsea UK is running after a survey of its members earlier this year found small and medium-sized enterprises in particular were looking for more market intelligence on diversification opportunities.
The webinars will provide practical advice on the support available and initiatives being proposed by government and other organisations in key areas such as overseas opportunities, research and development funding and export control, as well as aquaculture.
Wednesday's webinar is being run in conjunction with the Scottish Aquaculture Innovation Centre (SAIC) and will give an overview of fish and shellfish farming, as well as advice to subsea firms interested in collaborating and doing business in the
fast-growing sector globally.
SAIC business engagement director Sarah Riddle said: "The aquaculture sector has ambitious plans for sustainable growth over the next decad and the development and adoption of new technologies will play a crucial role.
"Subsea companies have a real opportunity to support a thriving part of the Scottish economy and this webinar is a great way to gain an understanding of
the sector and its dynamics."
Subsea UK chief executive Neil Gordon added: "The aquaculture sector opens up a wealth of opportunities for companies in the subsea industry that want to diversify and grow their presence in this fast-moving market.
"SAIC and Subsea UK… are working together to highlight the scale of the opportunity and the potential for subsea companies as well as the aquaculture sector."
Recommended for you

Fife's new FastBlade test centre to help speed up tidal energy development