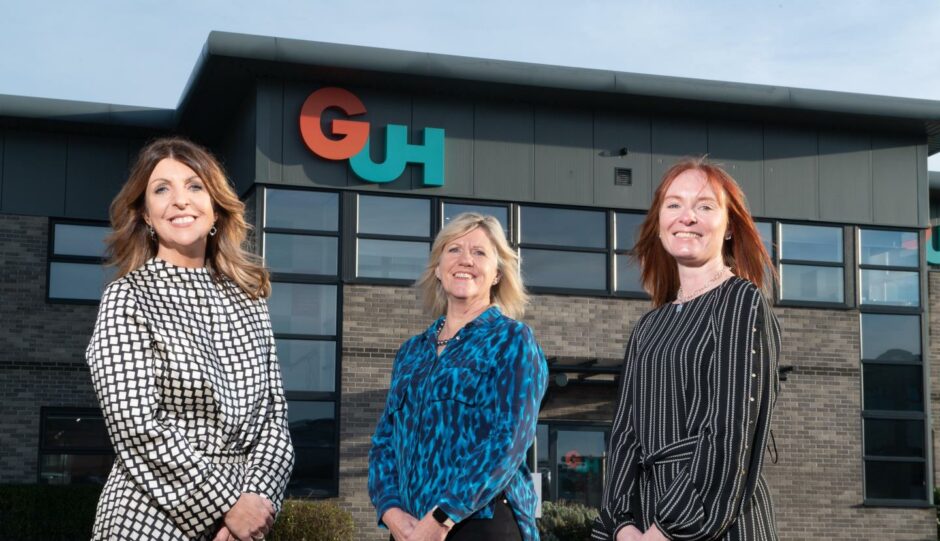 The Global Underwater Hub (GUH) has announced a series of senior appointments to deliver its ambition of transforming the underwater industry in the UK.
The newly relaunched organisation has appointed a finance director and head of communications to strengthen its team as it sets out on its mission to create strategic alliances and partnerships with other industry organisations and agencies around the world.
The GUH – formerly Subsea UK – was launched in November, with the aim of making the UK's £8bn underwater sector one of the country's largest and fastest-growing industries.
Kirstin Gove has joined GUH as head of communications. A former STV news anchor and broadcast journalist, Kirstin has nearly three decades of experience working across various sectors of the energy industry including oil and gas, drilling and decommissioning. She is also a seasoned industry event host and panel chair, having hosted two sessions at Subsea Live earlier in the year.
Her new role will see her develop and implement all communications and marketing activities, with a key focus on recruiting, retaining and engaging members.
Jacqui Taylor has been appointed as a finance director, a position in which she will be responsible for driving commercial strategy design, development and delivery of board reporting and oversight of governance for the GUH.
Jacqui is a qualified chartered accountant with more than 20 years of experience, both in professional services and private industry, having held senior roles across a variety of sectors including upstream oil and gas, oilfield services, renewables, salmon farming, charities, and hospitality.
In addition, Trish Banks has been promoted to the role of operations director, having previously played a key strategic role in the growth of Subsea UK and its transformation into the GUH.
Trish is responsible for establishing and managing the organisation's membership and events such as Subsea Expo – the world's largest subsea exhibition and conference, Underwater Robotics – the world's first ROV conference, the popular 'Energise Your Future' programme for young talent, and the Subsea UK STEM Challenge.
GUH said the three appointments would strengthen the organisation as it works across all sectors of the industry, providing underwater companies with the market information, connections, access, and specialist expertise they need to capitalise on the opportunities presented by the energy transition and the blue economy.
GUH chief executive Neil Gordon said: "It's an incredibly exciting time to be a part of the underwater industry and this new organisation. This trio of strong appointments will underpin the GUH's delivery model as it extends its services to and reach into the underwater industry. Kirstin, Jacqui and Trish bring experience and specialist expertise to their respective roles."
"With rapidly growing global markets and a world-leading position, the UK's underwater industry has what it takes to grow exponentially and the GUH has been established to ensure that it reaches its full potential, increasing company growth, jobs and exports," he added.
The UK currently holds one-third of the market share in offshore energy, though forecasts for the underwater industry expect the global market to nearly triple in the coming decades, from £50bn today to £140bn by 2035.
Alongside the organisation's Westhill headquarters in Aberdeenshire, the GUH also plans additional hubs in north England and south England in 2022.
An official opening is planned for its Scottish base early next year.
Recommended for you

'We are not afraid to go first': Repsol rises to decom challenge