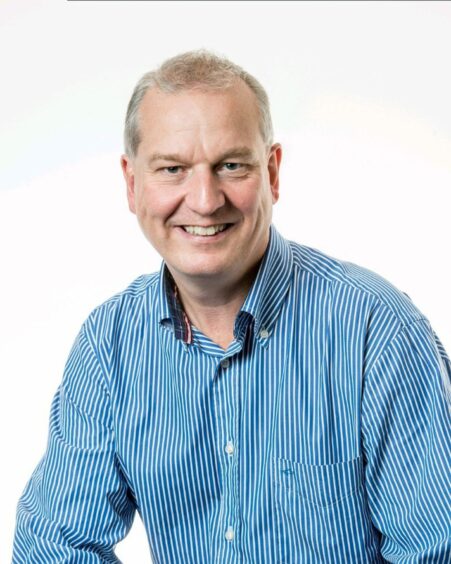 Aberdeen's PDi has secured the services of industry stalwart Jonathan D'Arcy in a major coup for the subsea engineering firm.
A "very well-known and hugely respected figure" in the north-east, Mr D'Arcy will join the company as strategic consultant in August.
As the founder and former managing director of Apollo, he has been a key figure in the Aberdeen engineering consultancy space for several decades.
In his new role, Mr D'Arcy will aid PDi – or Project Development International – in its ambition to expand into new areas and markets.
"I have known PDi for many years and given their sound technical base, I'm delighted to support them with their ongoing growth in becoming a major engineering consultancy," he said.
Mr D'Arcy will work alongside the firm's newly formed senior leadership team to build on what is "already proving to be a bumper period of growth".
In the first six months of the year alone PDi has doubled its revenue from 2022, as the company's recent hiring spree yields results.
PDi's managing director James Drummond said: "We are creating something very special at PDi and attracting the very best people who want to be part of an immensely enjoyable journey as we significantly grow the company. Appointments such as Jon underpin our growth with the rock solid assurance that our focus on quality and technical delivery remains unwavering."
Strategic hires underpinning growth plan
India-based Tattva Group acquired PDi, which has a base on Gallowgate in Aberdeen city centre, in 2016, around 13 years after the consultancy was initially established.
Just after the turn of the year PDi' top brass unveiled their ambitious five year strategy to grow the business tenfold, towards £50 million by 2028
At the time senior leadership underscored the importance of strategic hires in achieving the company's goals.
Since then the firm has appointed Jinda Nelson, chairwoman of Decom Mission, as head of decommissioning, and James Rees as operations manager.
Mr D'Arcy's decision to join PDi means he will be linking up once more with Kirstie Langan, the firm's global business development director, formerly of Apollo.
Ms Langan said: "Having worked with Jon for several years in my previous company, I could not be more thrilled to have the opportunity to do so again. Jon brings such a wealth of experience, insight, energy and vitality and we feel very fortunate that he has chosen to join us on our journey here at PDi."
Recommended for you

NorthLink ferries to plug into Port of Aberdeen's carbon-busting mission