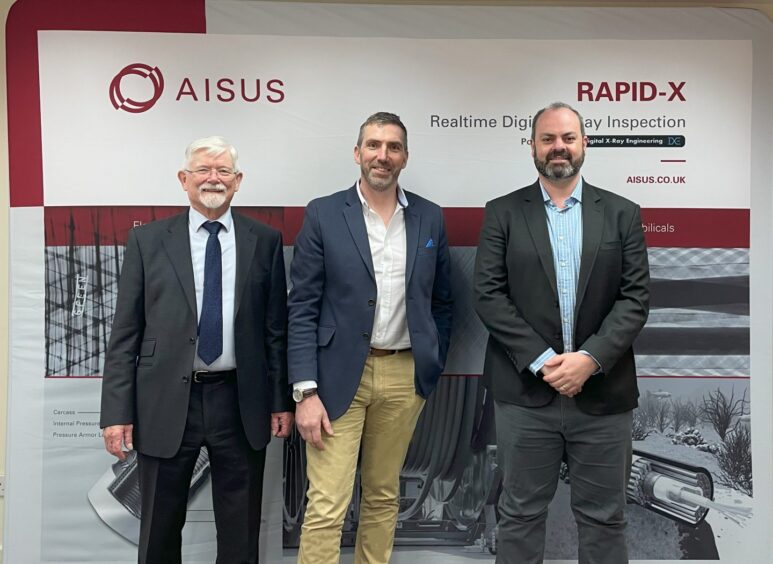 Aberdeen oil field equipment supplier AISUS Offshore has announced a strategic partnership with Brazilian engineering firm SIMEROS.
Based in Bridge of Don, AISUS launched in 2013 with six employees.
The company specializes in providing inspection services, including advanced and visual inspection, laser scanning and digital x-ray through its joint venture with Digital X-Ray Engineering (DXE).
Meanwhile, Rio de Janeiro based SIMEROS specialises in un-bonded flexible pipe technology and AISUS said the two companies aim to "revolutionise the pipeline integrity management landscape".
AISUS said the partnership brings together its expertise in remote and subsea inspection technologies and SIMEROS' extensive knowledge in subsea pipeline engineering and integrity management solutions.
The partnership will offer customised inspections using advanced subsea inspection tools, including top-side inspection solutions.
Additionally, a specialized remote operated vehicle (ROV) subsea inspection tool, designed and verified by DXE, will be built and validated to cater specifically to the needs of the Brazilian market.
AISUS general manager Barry Marshall said the SIMEROS partnership aligns with the company's mission to provide the best inspection solutions for its customers.
"We look forward to leveraging our advanced inspection technologies in combination with SIMEROS' engineering expertise to make a positive impact in the subsea pipeline industry," Mr Marshall said.
SIMEROS chief executive officer Fabiano Bertoni said the company was excited to partner with AISUS.
"Our combined capabilities, including their advanced subsea inspection tools, will enable us to deliver top-tier subsea pipeline integrity management solutions to our valued clients," Mr Bertoni said.
"Together, we aim to set new standards of excellence in the oil and gas sector."