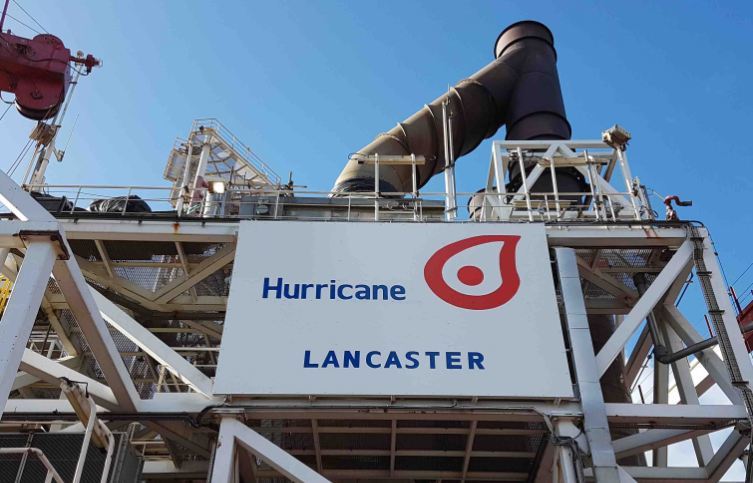 Hurricane Energy today dashed hopes that it could boost production from its Lancaster field, west of Shetland, with a new well in 2021.
The London-listed firm said in December that it was considering drilling a sidetrack on one of the field's two existing wells this year, followed by a water injection well in 2022.
But Hurricane said this morning that it won't be possible to drill the sidetrack this summer without "unacceptable operational and cost risk".
It said the proposed sidetrack was "more complex in nature" than previous wells on Lancaster as it would need an "intelligent completion" and because of the trajectory required.
Shares were down 14.92% to 3.15p as of 9:50am.
Hurricane said it would consider drilling both the sidetrack and water the injection well in 2022, or defer the injector until 2023.
The field has been producing from just one of its two wells in recent months, a decision made for "reservoir evaluation and management purposes".
Hurricane also said talks with stakeholders, including an "ad hoc group of convertible noteholders", about the firm's strategy, financing and balance sheet recapitalisation were "ongoing".
In addition, the business has put out feelers for a rig to plug and abandon the Lincoln Crestal well, which was drilled in 2019 as part of a three-well campaign on the Greater Warwick Area with partner Spirit Energy.
Announcing the discovery in September that year, Hurricane said it intended to tie back the well to the Aoka Mizu vessel on its nearby, wholly-owned Lancaster field.
However, Hurricane said in March 2020 that it had been "unable to achieve regulatory consent" with the Oil and Gas Authority to undertake a field development.
Its "working plan" was to plug and abandon the well by June 22 2020, in line with its original obligations.
But in May 2020 the regulator extended the deadline for plugging and abandoning Lincoln Crestal until June 30, 2021, in light of the Covid-19 pandemic.
Hurricane and Spirit were also given until June 30 2022 to start drilling a commitment well on the Lincoln field, a job initially scheduled for this year.
Hurricane said on the OGA's project pathfinder page: "We have issued a market enquiry for the provision of a rig and associated services, while provision of engineering and well services are being managed by Petrofac (well operator)."
Recommended for you

Govt approves provisional plan for Lancaster FPSO decommissioning