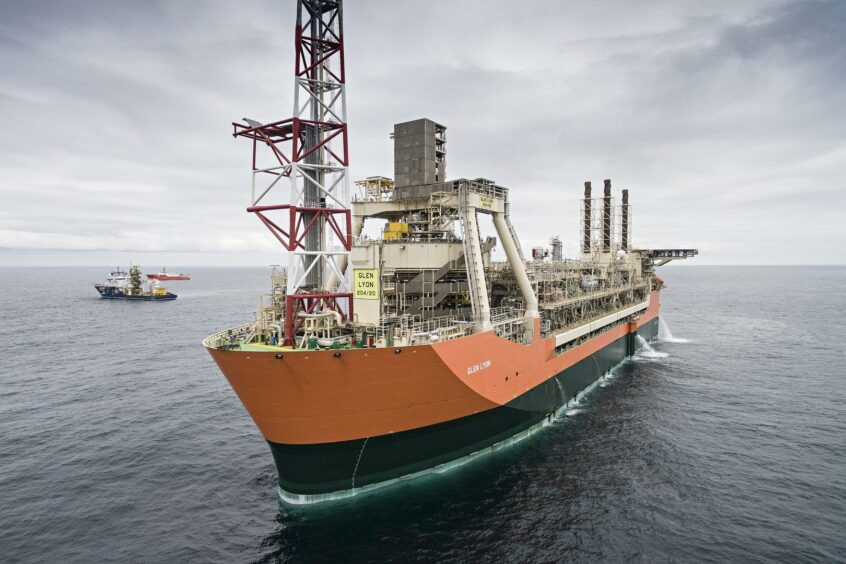 Siccar Point Energy has enjoyed a $359 million boost thanks to its holding in the BP Schiehallion field in the West of Shetland.
The firm, best known as the operator of the controversial Cambo oilfield, has released its full-year accounts for 2021.
Within that, Siccar Point said it was getting a multimillion-dollar impairment reversal from its stake in BP Schiehallion, driven by an increase in reserve volumes at the field and an improvement in assumed future oil prices.
Post-tax, the impairment reversal totals $215m.
Siccar Point Energy has an 11.75% stake in the West of Shetland field, and set out some high hopes for its future.
The firm said operator BP and partners have agreed to "return to drilling in 2023".
A round of 4D seismic survey work is planned for this year, and long-lead items have been acquired for five wells – with a potential target for many more.
"BP has flagged that there could be as many as 26 further infill drilling targets on Schiehallion", Siccar Point Energy said.
It comes as daily production for the field, via the Glen Lyon FPSO, was 5,579 barrels of oil equivalent per day during 2021.
A strong period of production in Q2 and Q3 were followed by lower uptime in Q4, with overall efficiency at 66.8% for the year.
Siccar Point said that was the result of deterioration of gas compressors on board the Glen Lyon FPSO.
The operator "moved quickly" to replace one compressor using an existing spare, and the second is being replaced during the first half of this year.
Schiehallion and the adjacent Loyal fields have produced nearly 400 million barrels of oil since production began in 1998, according to BP's website.
The Glen Lyon FPSO arrived in 2016 after the original production vessel was replaced.
As well as Schiehallion, Siccar Point Energy holds stakes in several high-profile including Equinor's Mariner (8.89%) and Rosebank (20%), and its operated Cambo field (70%).
Along with partner Shell, Siccar Point was recently awarded a two-year extension by the regulator for the Cambo licences.
Earlier this month, it was announced that a deal had been struck for Ithaca Energy to acquire Siccar Point, expected to close in Q2.
Siccar Point Energy reported pre-tax profits of $284.3m in 2021, reversing a deficit of $266.1m the prior year.
Revenues surged from $142.3m in 2020 to $234.6m.
Recommended for you

'Practice makes perfect': North Sea nous guides BP's global decom strategy