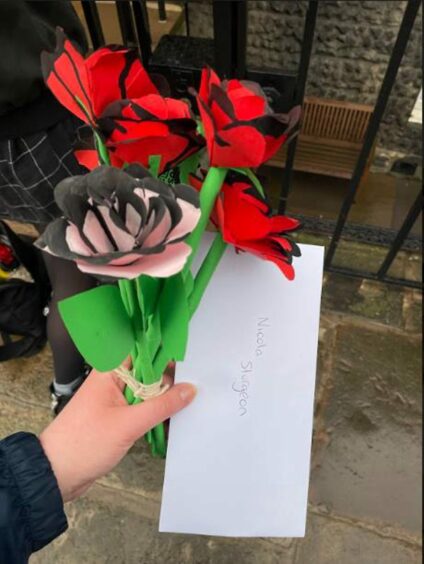 Environmental protestors have targeted companies and groups connected to Norwegian energy giant Equinor's (OSLO: EQNR) Rosebank project.
Members of Friends of the Earth Scotland (FOES) delivered "oily roses" to a number of locations in Glasgow and Edinburgh yesterday.
Among them were the Norwegian consulate, the UK Government, Barclays bank and Bute House, the First Minister's residence in Edinburgh.
Located West of Shetland, Equinor is expected to reach a final investment decision on Rosebank at some stage next year.
It is estimated the development could yield 300 million barrels of oil, making it one of the UK North Sea's largest untapped reserves.
But much like the nearby Cambo development, Rosebank is fast becoming a focal point for environmental campaigners who want to see the project blocked.
FOES oil and gas campaigner Freya Aitchison said: "Equinor is propped up by governments, investors and pension funds, but by drawing attention to these toxic relationships we can undermine their reputation and highlight the dangers posed by the vast Rosebank project.
"Today's deliveries show that support for Equinor and Rosebank is all around us, and these links must be broken if this climate-wrecking development is to be stopped.
"Climate science is clear that the development of new oil and gas fields will take us even further past safe climate limits. Lending financial or political support for new fossil fuels is climate denial.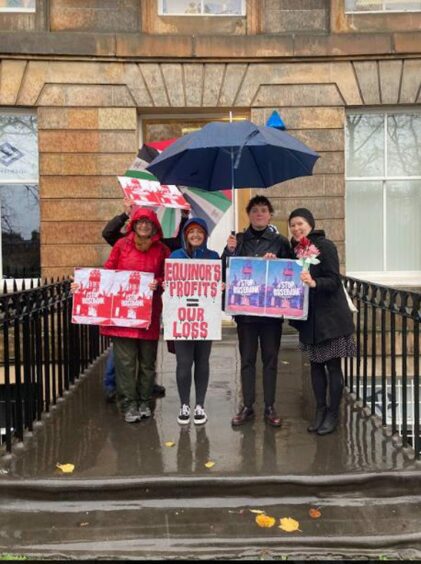 "Governments, banks and investors urgently need to redirect support away from the fossil fuel industry that is driving the death and destruction across the world and instead invest in ramping up affordable, reliable renewable energy."
FOES has also flagged "serious questions" over the announcement of the first round of awards from the Scottish Government's £500million Just Transition Fund.
The group claims millions of pounds is going towards companies that are backed by the fossil fuel industry.
Concerns have also been raised about support for the Sir Ian Wood-backed Energy Transition Zone, with campaigners opposing plans to build on green space in Torry, Aberdeen.
FOES just transition campaigner Ryan Morrison said: "A just transition is about workers and communities but millions of pounds from this fund is going to private sector led business groups. There is no mention of how the Ministers will make sure this £50million will create positive outcomes for workers and communities or help them to shape this transition. There are serious questions to be asked if the Fund isn't going to directly benefit workers and communities then how is the Scottish Government ensuring it will tangibly protect livelihoods and improve their lives.
"Communities in Torry are actively fighting back against Ian Wood's Energy Transition Zone plans which would see their local park sacrificed in pursuit of profit. The Scottish Government can't throw money at oil tycoons to ride over the wishes of local people and badge it a Just Transition. While oil companies are making billions in record-breaking profits, public money is being given to their net zero greenwashing."
Recommended for you

Watch: Protestors board North Sea-bound Shell Penguins FPSO