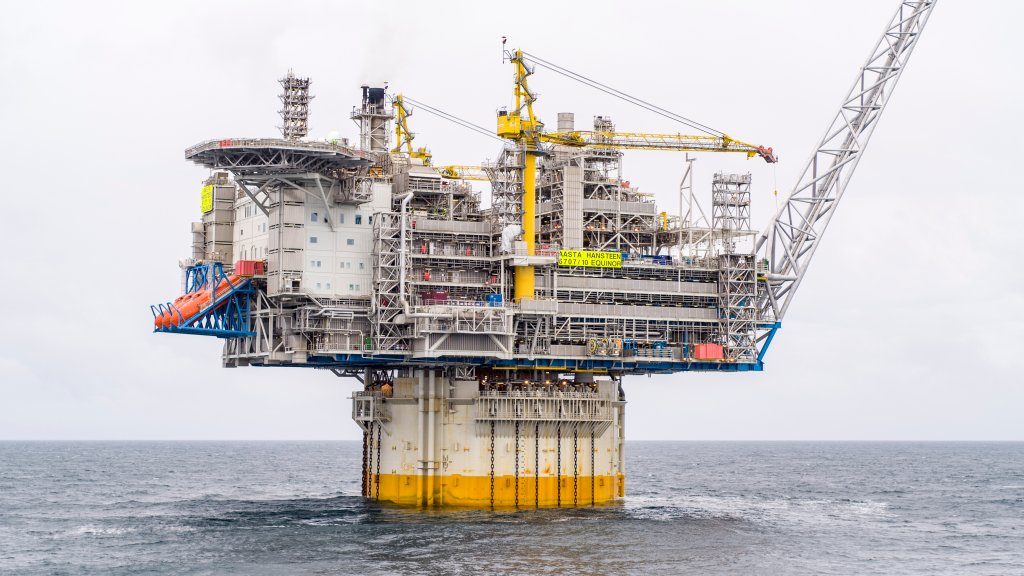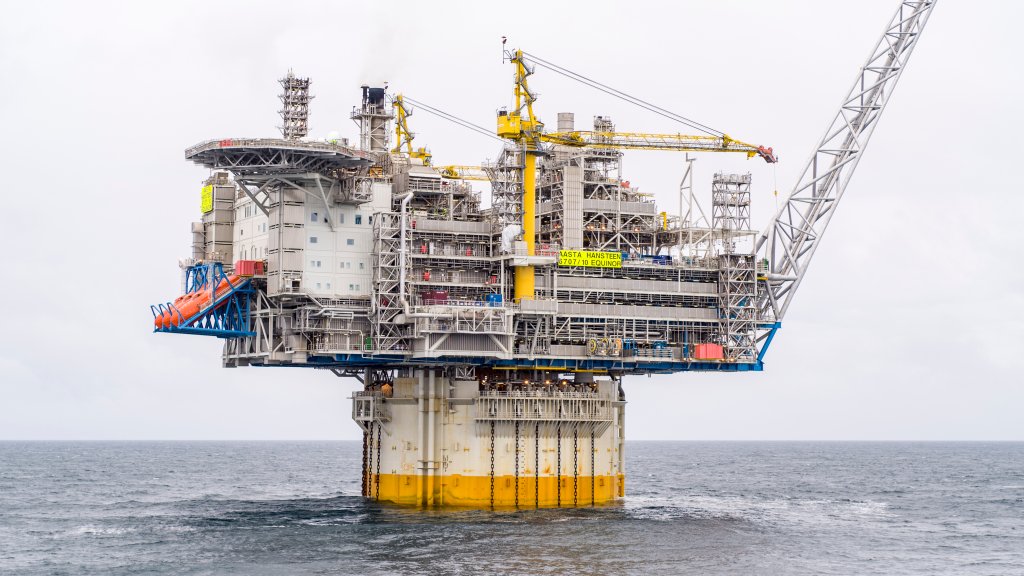 Equinor and its partners have started production from the Aasta Hansteen gas field in the Norwegian Sea.
Aasta Hansteen is located 300 kilometres west of Sandnessjøen, far from other fields and in an area with harsh weather conditions.
The field has been named after feminist, social commentator, painter and author Aasta Hansteen.
The field development concept consists of a floating platform with a vertical cylindrical substructure moored to the seabed (spar platform).
The platform weighs 70,000 tonnes. When the it was towed to the field in April, it was the biggest tow on the NCS since Troll A in 1995.
The gas is produced from seven wells in three subsea templates. This is the deepest ever installation of subsea equipment on the NCS.
Anders Opedal, Equinor's executive vice president for Technology, Projects and Drilling, said: "Aasta Hansteen is a pioneer. Located in 1 300 metres of water, this is the deepest field development on the Norwegian continental shelf (NCS), the largest spar platform in the world, and a first on the NCS.
"The field now coming on stream is unique."
Opedal added: "Aasta Hansteen has been a complex and challenging development project, requiring us to take new technological steps together with our partners Wintershall, OMV and ConocoPhillips as well as the suppliers."
Both Aasta Hansteen and the 482-kilometre pipeline from the field to Nyhamna has the capacity to accommodate new discoveries.
The first one, Snefrid North, is already under development, and will come on stream towards the end of 2019.
The recoverable resources at Aasta Hansteen, including Snefrid North, are estimated at 55.6 billion standard cubic-metres (Sm3) of gas and 0.6 million Sm3 of condensate (353 million barrels of oil equivalent).
Recommended for you

Saipem secures North Sea work with Equinor