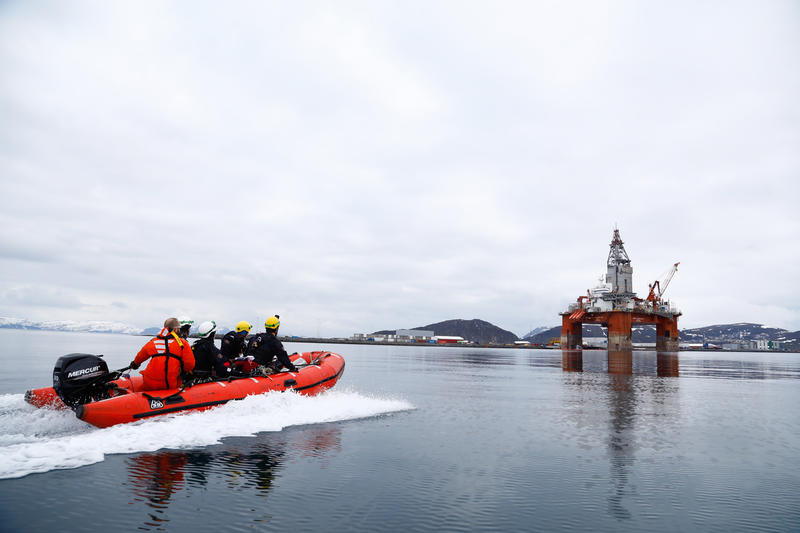 Greenpeace has boarded an oil rig in Norway in protest to drilling plans in the Arctic.
Four activists climbed aboard Seadrill's West Hercules rig this morning, which is being prepared for a drilling programme for Equinor in the Barents Sea in May.
The group said the world is in a "climate crisis" and that Norway must stop exploring for new oil.
Seadrill said the police have been informed.
Head of Greenpeace Norway, Frode Pleym, said: "Drilling for oil in the Arctic, when the Arctic simultaneously melts faster than ever, is madness.
"We must stop drilling for oil, which is why we are doing non-violent protests here today."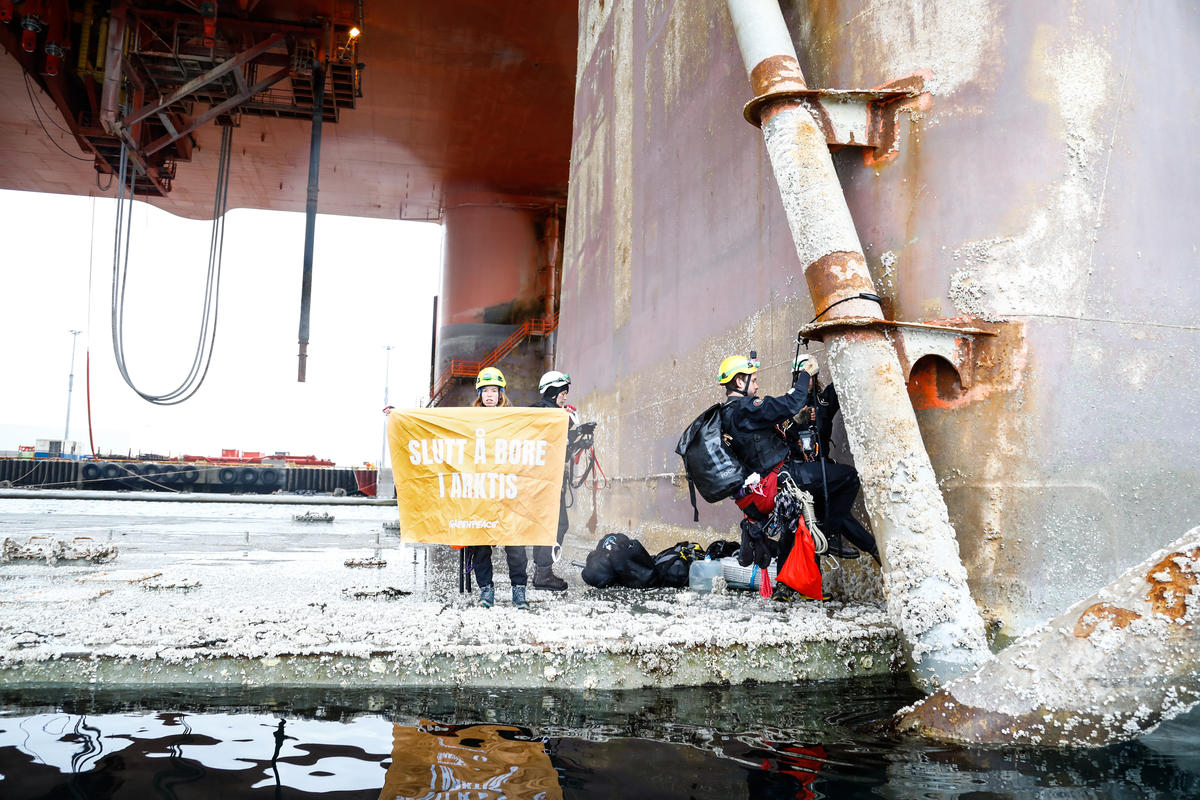 The Seadrill rig is currently stationed at Hammerfest in the north of Norway.
A spokesman for Seadrill said: "Seadrill can confirm that unauthorised individuals have boarded the West Hercules rig on location at Polarbase, Hammerfest.
"Our primary concern is the health and safety of all personnel on-board the rig. We will continue to monitor the situation and have notified the local authorities, including the police."
Recommended for you

Greenpeace takes UK Government, BP and Ithaca to court over North Sea oilfield