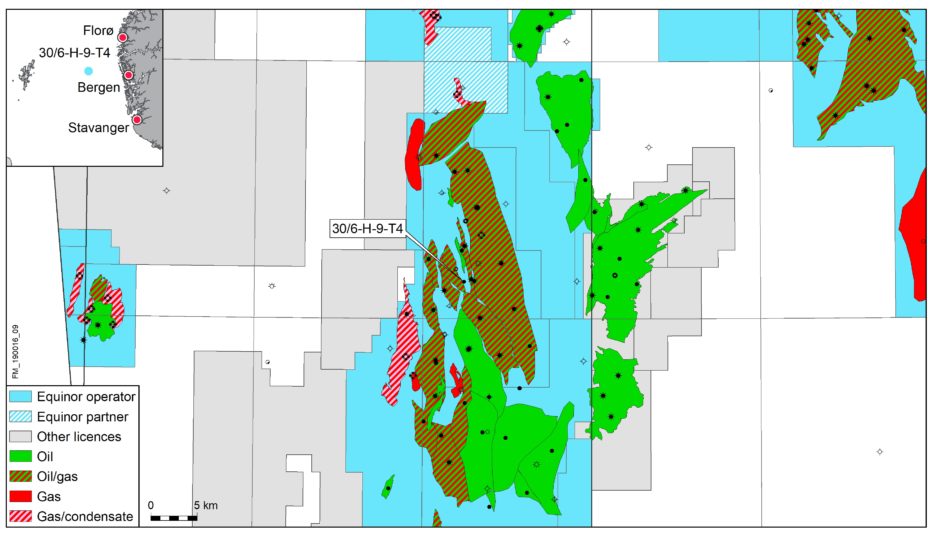 Equinor has made a "profitable oil discovery" at its Oseberg area in the Norwegian North Sea.
An oil reservoir has been found which has estimated recoverable resources of 22million barrels, which could potentially be increased further.
It was drilled by KCA Deutag's Askepott rig as part of Equinor's Oseberg Vestflanken phase 2 project.
The well, in a segment that was previously untested, will soon be put on stream via the new unmanned and remote-operated H platform on the Oseberg field.
Equinor said it will discuss the potential for water injection with its partners as a means of boosting recoverable reserves.
Gunnar Nakken, vice president for the operations west cluster of Equinor, said: "This discovery improves the Oseberg Vestflanken resource base. It can be put on stream with limited investments and adds significant value to the partnership.
"Discoveries such as these underline the importance of near-field exploration. Our ambition is to maintain profitable production from the Norwegian continental shelf (NCS) for several decades."
Equinor is the operator of Oseberg with a 49.3% stake, partnered with Petoro (33.6%), Total E&P Norge (14.7%), ConocoPhillips Skandinavia (2.4%).
Oseberg is Norway's third largest oil producer, having started up in 1988 and producing 2.9billion barrels since.
The unmanned and remote-operated wellhead platform Oseberg H came on stream less than a year ago.
Recommended for you

Can oil ever be green? Norway turns to wind-powered drilling