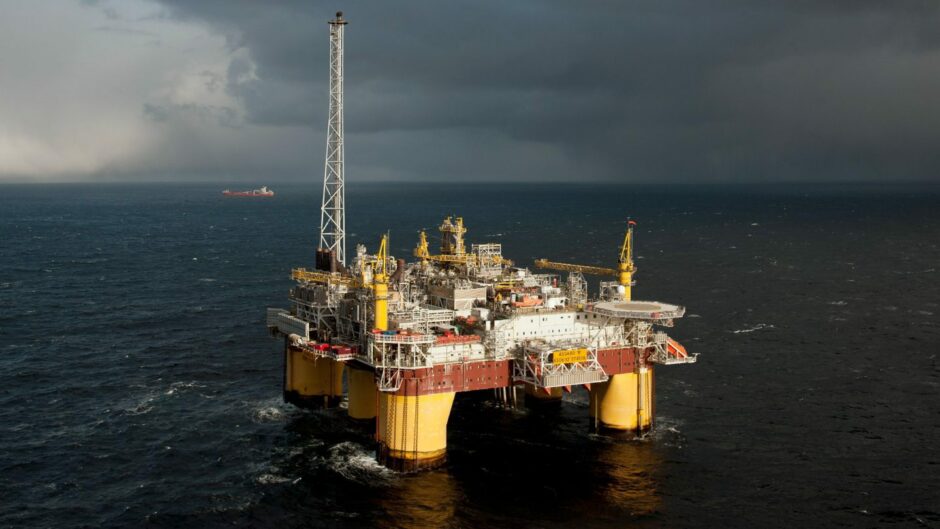 A probe has been launched after a fire broke on a North Sea platform earlier this month, sparking a partial evacuation.
The blaze broke out in a transformer room on the Asgard B semi-submersible facility, which serves the namesake Equinor field, on November 13.
It was subsequently extinguished, but not before it produced smoke, causing a shutdown – production did not restart for almost a week.
At the time of the blaze there were 118 people on Asgard B, 56 of which were transferred to a nearby facility by search and rescue helicopter.
No personal injuries have been reported as a result of the fire.
Despite that, the Petroleum Safety Authority Norway (PSA) still takes a "serious view of the incident", and the police have been notified.
The watchdog also decided to launch an investigation to identify the causes of the blaze and possible lessons learnt.
Any information obtained during the enquiry will be shared with the rest of the industry.
In conducting its investigation, the PSA will clarify the course of events and scope of the incident, assess its actual and potential consequences, as well as direct and underlying causes.
There will also be a drive to identify nonconformities and improvement points related to the regulations, and apply necessary enforcement powers to correct possible regulatory breaches.
A report summarising the probe will be published in due course.
An Equinor (OSLO: EQNR) spokesperson said: "A fire was reported in a transformer on Åsgard B in the Norwegian Sea 13.11.2022. There were 118 people on board when the incident occurred, none of whom were injured. Production was shut down. The fire occurred in a closed area and was efficiently extinguished by the emergency response personnel on board.
"Production was started up safely again 19.11.2022. It is too early to conclude on causes, the incident will be investigated, both internally and by the PSA."
Asgard
The Asgard field, about 125 miles from Trondelag, Norway, consists of the Midgard, Smorbukk and Smorbukk South reserves.
Meanwhile the Mikkel gas field, and the Morvin and Trestakk oil fields are also tied into the infrastructure.
The field development concept includes the Asgard A production vessel, the Asgard B semi-submersible facility and the Asgard C storage vessel.
Asgard has produced oil since May 1999 and gas since October 2000.
Asgard B has processing facilities for gas treatment and stabilisation of oil and condensates and came on stream in October 2000.
It was developed by Kvaerner, and the hull was built by Daewoo Heavy Industries in Korea.
In 2000, the platform, which produces Mikkel and Morvin, was the largest semi-submersible platform ever built for production, with a topside weighing 33,700 tonnes.
Recommended for you

Probe launched after fire on North Sea gas platform