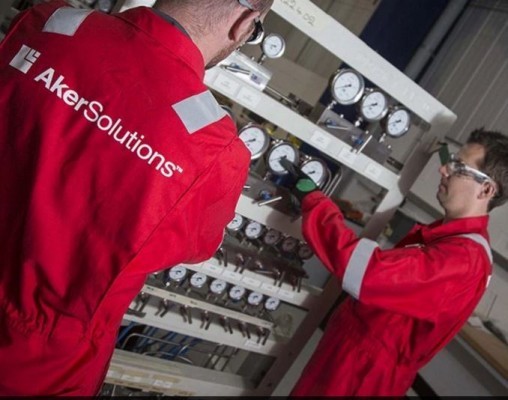 Norwegian workers started the first large-scale strike in 23 years after failing to secure a wage deal with employers in the energy-rich Nordic nation.
About 25,000 union members walked out at 6 a.m. on Monday as last-effort talks led by a government-appointed mediator yielded no agreement on salaries for about 185,000 workers.
The strike is set to affect suppliers to the oil industry such as Aker Solutions, while oil and gas production in western Europe's biggest exporter of fossil fuels would be spared, according to lists published by the unions.
It would also dent construction and road maintenance, electricians and car dealers, as well as confectioners and brewers.
Brewer Ringnes, owned by Denmark's Carlsberg, said in a statement that all production and deliveries of its beverages would stop until the strike is called off.
The Norwegian Confederation of Trade Unions, or LO, which last organized a major strike in 2000, rejected an offer of a 5.2% pay increase, according to local media reports citing unidentified sources.
LO is still demanding an increase in inflation-adjusted wages, its leader, Peggy Hessen Folsvik, told reporters late on Sunday. Prices grew 5.8% last year, when real wages shrank 0.3% following increases since 2017, according to the statistics office.
The action comes as Norway struggles to cool inflation that remains near a three decade-high, at 6.5%, with unemployment hovering close to multi-year lows and the economy set to outperform its Nordic peers by skirting a recession.
While Norges Bank Governor Ida Wolden Bache said last month she isn't seeing a price-wage spiral for now, the central bank raised its forecast for 2023 nominal wage growth to 5.1%, in what would be the fastest pace in 15 years.
The strike also includes the Confederation of Vocational Unions, with both it and LO stepping up the strike to about 40,000 members from Friday.
Recommended for you

Over 1,600 North Sea workers poised for further round of strikes