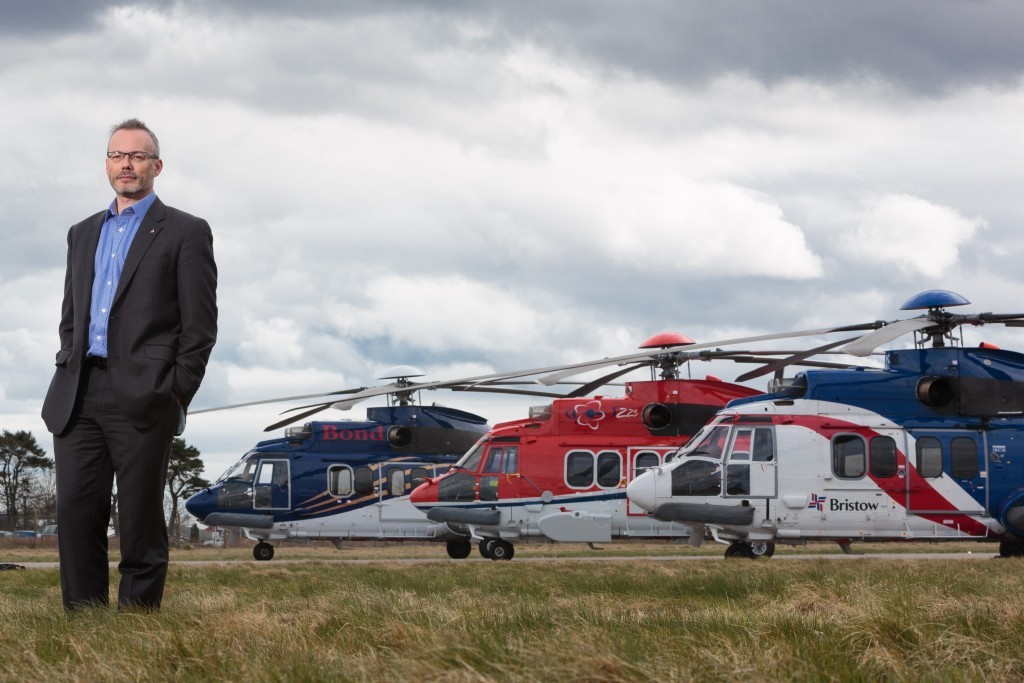 The disbelief in my initial reaction, to yet another tragic helicopter accident, was surpassed quickly by an overwhelming and heartfelt sadness that, once again, we had lost more colleagues as they simply travelled home from another offshore trip.
The deeply disturbing video, which shows the rotor blade spinning in the sky and the remnants of an explosion on the ground, presents perhaps the ugliest of all realities.
Everyone connected with the offshore industry, and everyone connected with the efforts to make this part of our offshore life safer, were left asking "what more could we or should we have done?"
The initial reaction by the Norwegian authorities, which was subsequently mirrored by the UK Civil Aviation Authority, to stop commercial flights on the H225, is welcome and a necessary part to ensure safe flight operations.
I, for one, can empathise with the outpouring of sentiment.
For those who have lost loved ones in previous incidents, it once again opens up those emotional scars and it challenges the assurances that, as an industry, we had learnt the lessons. These are natural and understandable reactions to such events.
The coming days, weeks and months will see more and more information being presented through a haze of conjecture and supposition.
We all need to know that somebody "gets it" and cares enough to do everything within their power to ensure that what needs to be done, is done. It is, however, important to allow the facts to come to the forefront and enlighten the discussion, guide the debate, and ultimately inform the decision making.
While this is the first loss of life anywhere in the world in an H225 variant, this is of no consolation as we know only too well that there is a sickening familiarity to this dreadful accident, and more than 25,000 people have signed an online petition calling for the H225 to be removed from service completely.
But to what end? To be replaced with what? Recent history should tell us that these events are rarely as simple as a single manufacturer or operator issue. The loss of two S76s in a six-month period from Aug 2015 and February 2016 in Nigeria, with six fatalities in the first accident, saw no regulatory response in the UK.
There was no call to ban this aircraft or the operator from transporting workers to and from offshore installations in S76s, despite the fact that we continue to use them in the UK.
While the Sirkosky S92 is the preferred alternative by many in the workforce, what if the unthinkable happens?
We only have to look back to 2009 where seventeen people lost their lives in Canada on board this model of aircraft due to gearbox issues. If an event such as this occurs in the UK or Norway, what then?
What's the alternative?
HeliOffshore, the global helicopter industry's collaborative safety association, will hold their annual conference in Prague this coming weekend where over 180 CEOs and other senior leaders from helicopter operators, manufacturers and others will work to align behind a global safety strategy to put momentum behind those actions that will make the greatest difference to safety.
It is events like these, combined with the unyielding commitment to safety from their CEO, Gretchen Haskins, that help me retain faith that we will prevail in the end, regardless of the difficulties.
That said we must confront the most brutal facts of our current reality, whatever they might be. There is no doubt that we will find the root cause of the accident, and in time, that the H225 will be cleared for a return to service.
We have to accept that no matter what assurances are given that everything that can be done has been done, workers and their families will still feel anxious at the prospect of flying.
The proximity and apparent similarity of these events fuels our emotions but I caution against jumping to conclusions or the use of such tragedy in a political or industrial relations arena. Thirteen people lost their lives whilst travelling home.
No loss of life can ever be considered acceptable and what we must call for now is an absolute commitment to leading the hard way, rather than learning the hard way.
Recommended for you

'Staggering situation' as UK regulators not investigating North Sea rig incident