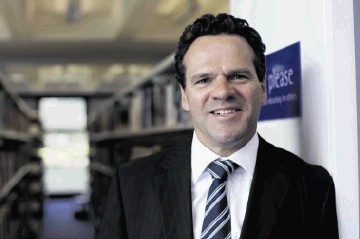 His new title – secretary of state for the Department of Business, Energy and Industrial Strategy (BEIS) – is "challenging" but Greg Clark, the new "energy secretary" to all intents and purposes, arrived in Aberdeen this week for his first "meet and greet" with industry and civic leaders.
The Westminster revolving door has ensured that in recent years the oil and gas industry has had more energy secretaries than is healthy and it has become something of a ritual to welcome each newly appointed minister. This "tradition" transcends party politics.
We must hope Greg Clark will be in office long enough to make a real difference and help stabilise and promote this vital UK industry which has so far lost an estimated 65,000 jobs in the downturn, with up to a further 45,000 jobs expected to go this year.
As a guest of Aberdeen & Grampian Chamber of Commerce, my first impressions of the minister were positive and it was clear to see his previous experience as a shadow energy secretary under David Cameron in 2008 allowed him to understand challenges the industry is facing.
Mr Clark has an impossibly wide remit in the newly formed Whitehall department but seemed willing to listen and I took comfort from his previous experience with Boston Consulting Group, and his acceptance that any large corporate without a clear strategy would be deemed not fit for purpose.
Successive governments have failed to have a medium to long term energy policy and he can make a genuine contribution to securing the future of our energy industries by establishing an industrial strategy which transcends party politics and looks to the medium to long term. We have banged the drum in the north east for so many years about the criticality of a UK energy policy and this must cover security of energy supply, efficiency, collaboration, climate change, protection of jobs and exportable skills, products and services.
Simultaneously, the industry needs to play its part and help itself, as it becomes somewhat demeaning to bring out the begging bowl time and time again to plead the case against a backdrop of a low oil price. The best the Government can do, and the least we expect, is for them to offer a stable fiscal regime and be willing to listen to the main issues which need to be addressed.
Slightly removed from the oil and gas debate but nonetheless crucial to the future prosperity of the north east is how Theresa May's Government will continue to support the Aberdeen City Region Deal. The Minister made it crystal clear that, if the city and region deliver on their part, when it comes to making a case for the next incremental deal, our civic leaders should find it a comfortable conversation.
Bob Ruddiman is global head of energy for law firm, Pinsent Masons
Recommended for you

Scottish energy storage firms bag over £14m in government funding