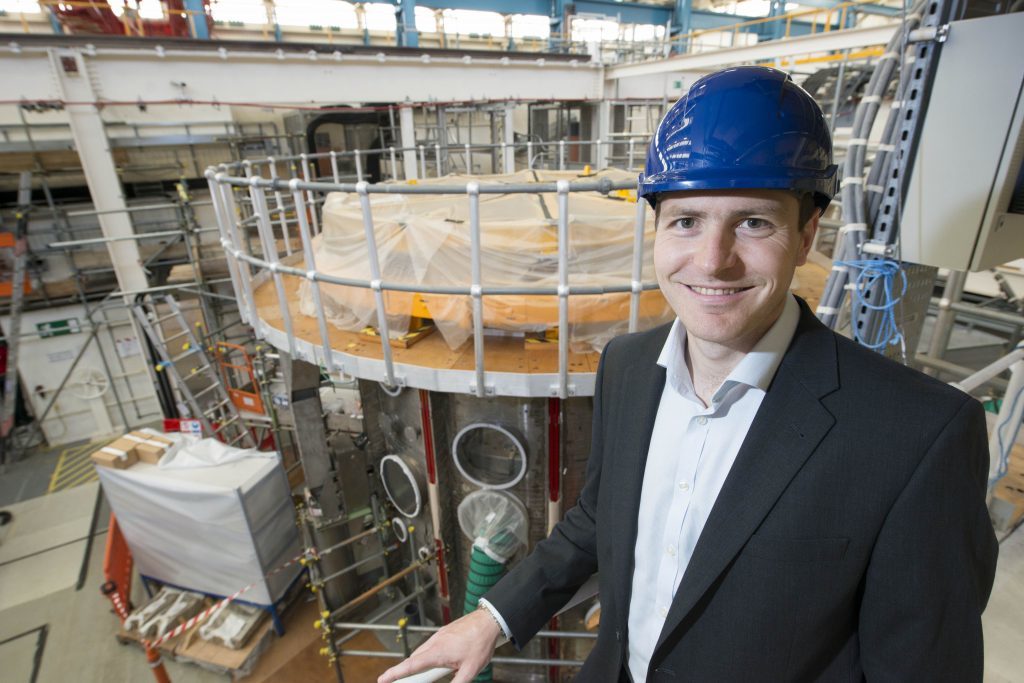 It is fair to say that the UK is already world-leading in some aspects of nuclear power, like regulation, decommissioning and fusion research. The nuclear industrial strategy offers an opportunity to build on these foundations and return the UK to the top table internationally.
The work of the Nuclear Innovation and Research Advisory Board, set up by UK Government in 2014, has been instrumental in recommending how the UK can build on its expertise to build up a viable and sustainable nuclear research capability. NIRAB's recommendations, and the amalgamation of energy and research policymaking in the recently-formed Department for Business, Energy and Industrial Strategy, offer real opportunities for the UK, especially in exploiting the potential of Small Modular Reactors and in developing advanced (so-called Generation IV) nuclear power stations.
But in my role at the UK Atomic Energy Authority, it is the longer term, enormous potential of nuclear fusion that I am most passionate about. Fusion is the power source of the Sun and stars and, when harnessed efficiently here on Earth, can offer a transformative new energy technology. Fusion has virtually limitless fuel, is inherently safe and will generate no long-lived radioactive waste. UKAEA's fusion research programme at Culham in Oxfordshire is second to none: we operate the world's largest fusion experiment, JET, and have acquired unparalleled expertise and skills in key fusion technologies, such as handling the radioactive fusion fuel – tritium, robotic maintenance and the testing of candidate powerplant materials. I believe that with further investment the UK can play an instrumental part in designing the first fusion power stations, with the ultimate aim of becoming a vendor to the rest of the world.
The UK's withdrawal from the EU, and in particular from the European Atomic Energy Community, Euratom, clearly has near-term consequences. For the nuclear industry, it affects the movement of nuclear fuel, the provision of safeguards and regulation for the industry. For UKAEA, the impact is even more immediate – more than half of our funding to operate JET comes through Euratom. We are working closely with Government to ensure we can operate JET up to and beyond 2020 and maintain our active role in ITER, the next-step fusion machine which will demonstrate 500MW fusion power output from 50MW put in to initiate the reaction; a huge step towards commercial fusion. UK industry is closely involved in delivering ITER, with €500M of contracts already secured by UK engineering companies.
Whatever the future looks like, I am fully committed to ensuring the UK is leading the race to put fusion power on the grid. We have carefully built up and nurtured unique skills and facilities in the UK – now we must seize the opportunities this provides.
Professor Ian Chapman, CEO, UK Atomic Energy Authority