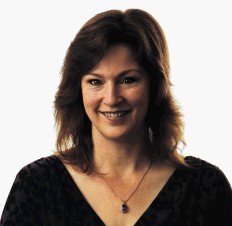 Thanks to the excellent collaboration between HeliOffshore's 109 members, 2017 has been another very productive year in our shared efforts to enhance safety. Despite the challenges our industry has faced over the past 12 months, we've collectively made significant progress in implementing the strategy on which our unique organization was founded just over three years ago.
Stakeholders are clearly benefiting from higher levels of trust and collaboration than ever before; and that, in turn, is delivering action on priority work that has the most potential to save lives. We are especially excited and encouraged by the greatly increased level of collaboration and alignment between HeliOffshore and the International Association of Oil & Gas Producers, and the very positive progress on a number of initiatives with the European Aviation Safety Agency (EASA).
Here are some highlights from what our HeliOffshore workstreams have achieved this year, and what comes next:
Operational Effectiveness
Approach Path Management Guidance was published. We've started work on a series of videos to promote and support implementation of this and other key programmes. These also include Flight Crew Operating Manuals (FCOMs) and Line Operations Safety Audits (LOSA). The plan is to release these from Spring 2018 as part of a new interactive online portal for our safety resources.
To support the specification of a Helicopter Terrain Awareness Warning System (HTAWS), Flight Data Monitoring analysis has be delivered and further simulation trials completed. Software development is due to be completed in March 2018. IOGP signed a letter of intent and have asked for implementation plans and costs from the Operational Equipment Manufacturers (OEMs).
Development and implementation of FCOMs has continued with our member OEMs and operators.
We have further developed plans for the offshore helicopter community to adopt Evidence Based Training (EBT) and successfully lobbied for this to remain in EASA's rulemaking programme.
A new series of videos on automation training was released.
Phase II of our pilot eye tracking research programme is a largely complete. Look out for a report to be issued in January 2018.
Wrong deck landing recommendations have been tracked and referenced by others as good practice.
System Reliability & Resilience
We've agreed the top five issues by fleet based on reliability data submitted by member operators. A set of actions have been proposed by OEMs and EASA has committed to holding regular continuing airworthiness reviews with OEMs and operators.
A new human factors in maintenance method has been trialed that should enhance system reliability and Single Point Failures. Human Failure Mode and Effects Analysis is enjoying good collaboration with OEMs and operators, including a recent workshop held in Stavanger with Airbus and HeliOne.
We produced a report based on Return to Base data shared by operators.
We published an updated version of our Health & Usage Monitoring Systems (HUMS) Best Practice Guidance, including new annexes on the tail rotor pitch change shaft for the S92 aircraft, HUMS Key Performance Indicators and the Ideal HUMS System.
Safety Enablers
We achieved agreement with GE Digital, Tonic Analytics and Netherlands Research Centre, and have held meetings to establish how our Safety Intelligence Data Sharing System (SIDS) can be significantly expanded. The three priority areas for this are: collection of rate data to allow normalisation and trending of shared data, Helicopter Flight Data Monitoring of Approach Path Management, and system reliability for Return to Base data.
Several operators have already conducted LOSAs and the results are already being applied to improve safety. Data from the audits also is being used to support the development of EBT.
As the year draws to a close, we can all feel proud of our the progress we've made. In March, our industry's unprecedented collaborative approach was honoured to be a finalist in the Safety Innovation category of the Aviation Week 60th Annual Laureate Awards. It is thrilling to see how the power of closely aligned safety objectives among our stakeholders can drive tangible life-saving outcomes. Our desire is that 2018 proves to be the year in which we achieve widespread implementation of our key safety programmes throughout our member companies.
Recommended for you

Cairn Risk signs MoU to support Japan's offshore wind sector