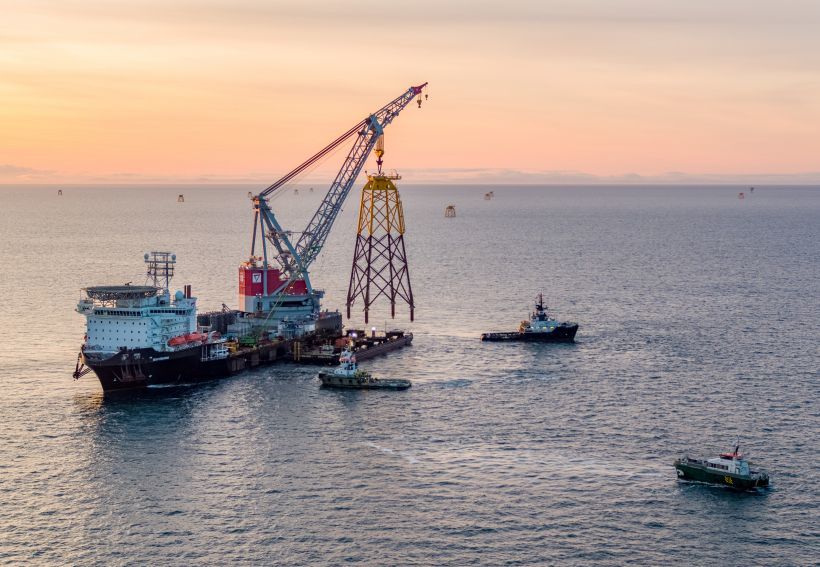 John Robertson, Senior Development Manager for Crown Estate Scotland, the body responsible for leasing the seabed in Scotland talks through some of what lies ahead for the offshore wind industry in Scotland.
Anyone driving along the coast towards Aberdeen from either north or south can now see that offshore wind is a growing reality for Scotland with the recent inauguration of the European Offshore Wind Deployment Centre as the latest addition to the sector.
This innovative project joins Robin Rigg and Hywind as the pioneers of this sector in Scotland, while the Beatrice scheme has already produced its first power. These are big projects that take a while to develop and then build, up to ten years in some cases, so if we want to see more of them come on line by 2030 then the work to award seabed rights needs to start now.
Offshore wind brings with it great economic and environmental potential, but for that potential to become a reality it needs to be matched by the right type of leasing process.
As the public body with responsibility for managing seabed leasing, Crown Estate Scotland wants to develop a leasing process that reflects this potential and encourages different projects at different scales, with different types of technologies.
That's why we asked for wide ranging feedback on our initial proposals from developers, NGOs and government bodies.
When the consultation closed at the end of August we had received responses from 35 organisations to incorporate in to our final proposals. What was really pleasing to see was the array of different perspectives, from developers, to local authorities, NGOs to community groups. It shows two things.
Firstly, there is a high level of interest in the future of offshore wind developments in Scotland. The sector to date can boast some big successes, and there is both confidence in more being delivered and an appetite to invest.
Secondly, it shows the need to strike a balance between the different voices and opinions that exist around how that development moves forward.
Clearly there are a few other things to consider as well. For example, future projects will have to align with Marine Scotland's forthcoming Sectoral Marine Plan for Offshore Wind. Our proposed offshore wind leasing process aims to support supply chain development and sector innovation, create jobs and stimulate economic growth by:
Providing certainty and clarity to attract investment in a UK, European and global marketplace
Being transparent, open and fair
Stimulating competition and innovation
Allowing early engagement with those who may be impacted by the proposals
The Scottish Government's key energy target is that half of Scotland's heat, transport and electricity needs are met by renewables by 2030. We know that offshore wind can be a viable route towards helping achieve this, and we know that Scotland is well placed to make the most of the natural resources our seas offer us.
The next steps we take together will be the ones that decide how we do this.