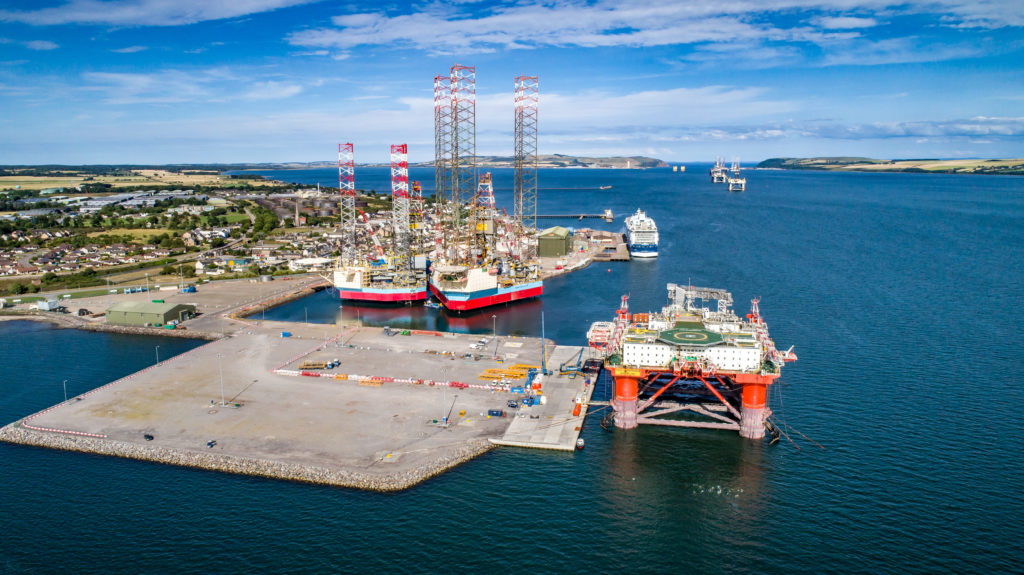 You may be relieved to know that this is not an article about Brexit. However, every cloud has a silver lining – because the last six months of Brexit-related debate have in fact seen the UK's ports sector attract an unusual amount of political, and therefore public, attention.
That said most of the focus has been on the English Channel ports such as Dover, and headlines of six months of traffic chaos and pictures reminding us of previous strikes when lines of lorries were miles long. This is in turn has led to fears of medicine shortages and empty shelves in the supermarkets and to contingency measures by the big pharma companies and supermarkets, with warehousing supply booked months ago.
But to swiftly move on to that silver lining. I recently attended the annual Scottish Parliamentary reception for the ports and marine sectors hosted, very appropriately, by Orkney MSP Liam McArthur. It is very evident that Scotland has a thriving and successful ports sector which serves a wide variety of markets including Oil & Gas, Decommissioning, Ferries, Offshore Wind and Marine Renewables, Cargo, Fishing, Shipbuilding and Repair, Tourism plus Leisure and Cruise Liners.
Ports ownership and governance across Scotland is varied. In the East we have Forth Ports with it facilities in Leith, Grangemouth (renowned for its petrochemical and container business) and Dundee. We also have Babcock's Rosyth port facility, which assembled and launched the HMS Queen Elizabeth and where work continues on the HMS Prince of Wales. In the west we have Peel Group's Clydeport with its terminals in Glasgow City centre and Greenock, which is the west-coast gateway for goods coming in and out of Scotland. They also own the massive Hunterston PARC port which they have plans to develop for new uses such as decommissioning.
Moving north we leave behind the private ownership model of the very big operators to the Trust Port model – which are very often still big businesses. They don't have shareholders and profits are all reinvested in the business. The largest Trust Port is Aberdeen Harbour Board, currently undertaking a very ambitious £350m development at Nigg Bay, just outside its existing harbour facilities. Peterhead Port, another large Trust Port, has just finished its £50m harbour redevelopment to maintain its status as Scotland's top white and pelagic fishing port.
Further up the coast we have Port of Cromarty Firth, which has just let a £30m construction contract for the expansion of facilities there to accommodate its very significant cruise business and also for the storage of towers, blades and other components under a contract worth £10m with Moray Offshore Windfarm East as part of a £2.6bn investment in offshore power. Fraserburgh Harbour, renowned for its fishing business too, also shares in the spoils of Moray Offshore wind deal as it has been selected to be the operation and maintenance base for the windfarm. On the very northern coast we have Scrabster Harbour with its lifeline ferry route to Orkney, which hopes to be undertaking a redevelopment of its Ola Pier to meet the needs of increased cruise and oil and gas and offshore renewable business.
Not to forget Orkney (a council-owned port), Lerwick (Scotland's most northerly geographically and a popular cruise port as well as decommissioning facility) and Stornoway (with its own plans for £45m redevelopment) which are both also Trust Ports. And of course there are many more I could have mentioned, each contributing to their local economy as well as the national one.
The continued success of our ports is vital to the fortunes of the Scottish economy, and indeed makes a substantial contribution to the UK economy. So no matter what the reason is, it's great news that the sector is increasingly receiving the attention it deserves.
Recommended for you

Do Westminster and Holyrood appreciate Aberdeen's skills gold mine?