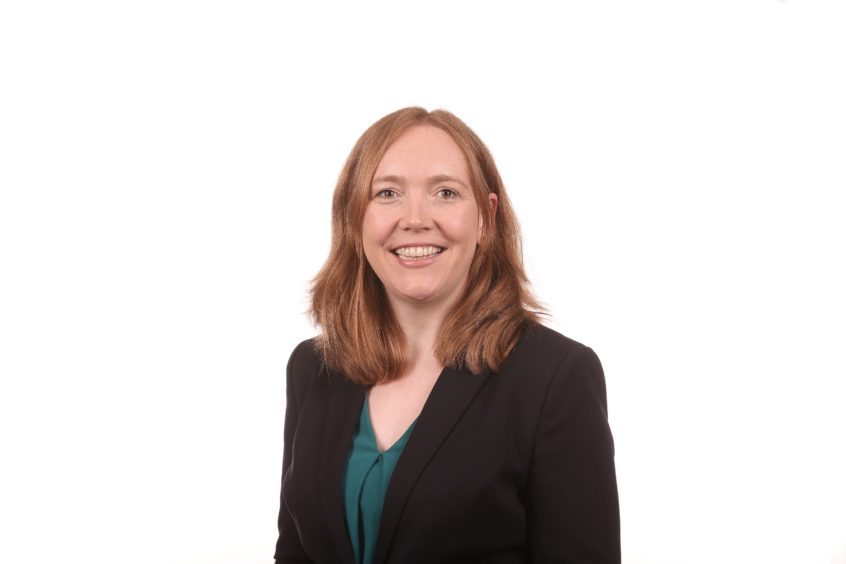 The gender pay gap in the energy sector has been attributed in some part to ongoing recruitment problems in the industry, but Erica Kinmond, an employment law and diversity & inclusion specialist, and vice chair of Aberdeen's Axis Network which promotes equal gender balance in the energy sector, says organisations should also look within to address the issue.
"It is true that a shortage of women looking to join the energy sector continues to be a factor when looking at the gender pay gap in the sector. However, businesses must not make the mistake of assuming that this is the reason for their gender pay gap.
If it were that simple then the gender pay gap would be consistently high across the sector, and it is not. The gap for some operators is as high as 50% and yet for others it is less than 5%.
The difficulty with attributing blame for the gender pay gap to a shortage of women in the industry is that it implies that the key issue is external and therefore outside the control of individual organisations. It also suggests that there is little if anything organisations can do themselves to make a substantial impact on their gender pay gaps. That is simply not the case and there is no guarantee that getting more women in to the sector will fix the gap.
In July 2015 the Law Society of Scotland reported that research showed a 42% gender pay gap among its members despite women representing 50% of the legal profession. The same article highlighted that from age 36 onwards women generally appeared to be paid lower salaries than men of the same age and this applied whether or not they have children.
The first important step is therefore for organisations to understand the real reasons for their own gaps and work on action plans which will deliver positive change.
Diversity and inclusion expert Stuart Affleck of Brook Graham, which is owned by Pinsent Masons, has said: "Companies need to understand the reasons for the GPG data and then focus on short, medium, and long-term actions to invest in and develop their current and future talent pipelines. The benefits and rewards of a balanced workforce at the individual, team, and organisational levels have been well proven, and the increases in productivity and profitability are there for the taking, especially for those companies that are looking to deliver long term cultural change as a way of closing their GPGs."
Recruitment certainly plays its part in addressing the gap. Research has repeatedly shown that a CV with a woman's name at the top attracts a more negative assessment and a lower salary than the same CV with a man's name at the top. That applies whether it is a man or a woman making the assessment. Tackling unconscious bias is therefore a priority and targets for female representation can be helpful. For example, energy company Equinor reported that it had set an ambition to achieve 50-50 balance on gender in graduate recruitment, which it exceeded in 2018.
It is also very important to focus on the retention and progression of women to stop the "leaky pipeline" and create a more balanced playing field. Facilitating internal and external networking for women, engaging and promoting a variety of female role models, mentoring and sponsoring women, encouraging flexible and remote working, and introducing men as change agents are all examples of positive steps businesses can take now. The AXIS Network is a voluntary organisation promoting gender balance in the Aberdeen energy sector and actively supports organisations in all of these areas.
Your pipeline may also already be stronger than you realise.  If women represent a higher proportion in a particular discipline in your organisation, such as HR, do you look equally to that discipline when recruiting senior leaders or insist leaders have a technical background?  Challenging traditional and historical methods and practices is an essential part of moving to a more inclusive culture for all.
Like most, I firmly believe that we need to continue to support girls and women into STEM subjects and into the energy sector. However, if businesses are not making the most of the current talent pool they are very unlikely to attract that next generation and the gender pay gap will continue to be an issue in the sector."
Recommended for you

Getting back on track to achieve women's equality