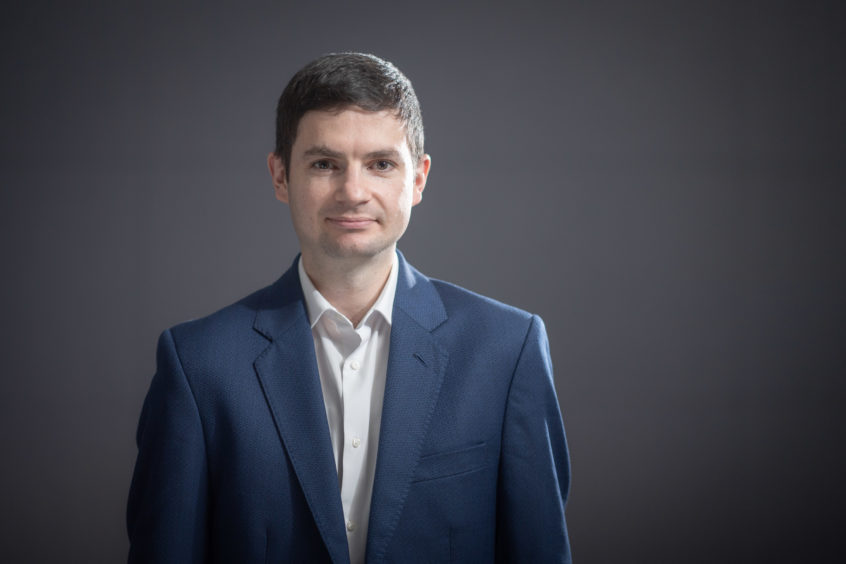 John F Kennedy once said: "Change is the law of life. And those who look only to the past or present are certain to miss the future."
As the North Sea goes through another period of change, it is worth reflecting on those words. Often people measure themselves and this industry solely against the past – "production is down … there's less exploration … there's no oil left … the industry has changed … etc.
Our industry should not get bogged down in the past but should acknowledge it and look to the future. We need to embrace change and take advantage of the opportunities it creates. There is much to get excited about, in the North Sea and abroad, and a large opportunity set to chase after. We need to look beyond the present, move past the status quo, and push the boundaries of what is possible. That is what Neptune is trying to do.
We often refer to ourselves as a "mature start-up". We began in a small serviced office in central London a few years ago but have grown to a business of nearly 2,000 people with assets across North West Europe, North Africa and Asia Pacific. Our "maturity" comes from our legacy businesses, like Engie E&P and VNG Norge, which give us global-scale operating capabilities. At the same time, despite our size, we employ a 'start-up' mentality where we apply innovation, agility and ambition to drive the business forward.
The OGA wants to see the "right assets in the right hands" and I am a firm believer of that. As the industry has seen since 2014, we operate in a rapidly changing world, and as we adapt, priorities change. In the North Sea, portfolios that used to be the core part of a global business for some companies can no longer compete for capital, not because there is no value, but because priorities have shifted. Despite UK fields being cash-cows for those companies in the past, they no longer attract the focus and investments that the assets deserve. As the UK door closes for some, it opens for others, and has heralded a new dawn of focused capital deployment and a 'can do' attitude. We have seen that first-hand at Seagull, sanctioning the development less than six months after acquiring it, while others are also pushing forward developments like Tolmount and Cambo through determination and new novel approaches.
Companies like Neptune are starting to demonstrate the qualities of "disruptors", more often seen in the tech start ups. By deploying energy, focus and innovation, both technological and operational, a new wave of mature start-up operators like Neptune, Chrysaor and Ithaca are disrupting industry norms and unlocking value. Change is indeed the law of life and we embrace it.
M&A is an important part of getting the right assets in the right hands and 2019 has been a busy year for all. The Neptune business is still relatively "young", so it's understandable Neptune's name is among the first to be linked with North Sea M&A opportunities when they come up. While we have the financial strength to pursue many different opportunities, our existing international business is low-cost and robust, allowing us to be selective and target the opportunities that generate value, not just growth.
Take for example our recent announcement of an agreement to acquire strategic assets in the UK and Norwegian sectors of the North Sea from Energean. The deal provides material growth in 2P reserves, as well as incremental production in core areas of the North Sea, close to existing infrastructure and is a good fit with our existing business.
We're obviously not alone in finding attractive M&A opportunities in the UK North Sea with Chrysaor, Ithaca and Neo Energy also announcing transactions this year, yet the Energean deal was particularly exciting because of the way in which it complements our "young" portfolio in the UK's Central North Sea. The transaction includes a 25% working interest in Glengorm, considered the largest discovery in the UK North Sea for a decade. Glengorm is attractive in its own right but is also close to our operated Seagull development, sanctioned in early 2019 and with first oil expected in 2021. Pursuing complementary opportunities and developing "hub" areas around existing assets and interests is part of our strategy. When operators sharpen their focus and concentrate on the areas in which they already have significant skin in the game, they develop their own understanding and expertise, unlocking greater rates of productivity and efficiency while reducing cost.
For Neptune and other operators making such investments, the attractiveness of exploring, developing and producing in the North Sea is in no small part due to the hard work put in by the OGA and BEIS over the last few years to reinvigorate the sector. The landscape is indeed changing and the OGA has been supportive of a new wave of operators, like Neptune, entering the basin to deploy focused capital into maximising economic recovery in the North Sea.
The OGA supported us when we entered Seagull and Isabella, injecting a new pace into the JVs. At Seagull, we obtained operatorship and pushed hard to get to sanction, becoming the first third party tieback to ETAP and the first third party to use GAEL. We were undaunted by a complex commercial situation, requiring negotiation and execution of 38 separate agreements across the Seagull and ETAP JVs. Together with the Seagull partners, BP and Japex, we successfully got to sanction in March 2019 and we were all proud to have been awarded last month the OGUK MER UK award in recognition.
As we continue to embrace change, we're looking to the future and the next opportunity in the North Sea and abroad, be organic or inorganic, to deploy energy, innovation and disruption. The Energean transaction is the latest in that category, and is by no means simple, being back-to-back with Energean's acquisition of Edison E&P.
But as someone once said, we choose to do things not because they are easy, but because they are hard.
Chris Boulter, Head of Business Development, UK, Neptune Energy
Recommended for you

BP paid tax to UK on North Sea business for first time in years