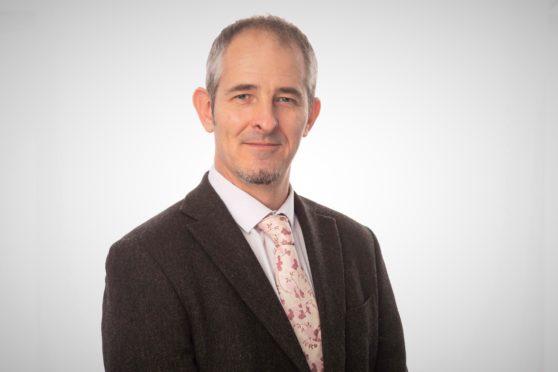 Opinion by Hamish Tait
Technical Manager, Bureau Veritas
The procedures surrounding offshore assurance and verification have altered little since they were established following the Piper Alpha disaster in 1988. However, the characteristics of the modern oil and gas industry mean there is now a critical need for a change in approach.
Traditionally, assurance and verification have been fully aligned to how the duty holder assures legislative compliance offshore for the identification of major accident hazards, the evaluation of risks and provisions to manage these.
Over the last 30 years, assets have degraded significantly thereby increasing risk, while the originally-associated well profiles have reduced in pressures, volatilities and temperatures, leading to a reduction in risk.
In the late life phase, it is clear that the overall risk profile offshore has fundamentally changed, yet activities related to verification of the management of those risks since initial concept has not, therefore it could be argued that they have become prescriptive. This potentially sets a dangerous precedence as it moves away from the "goal setting" intent of the Offshore Installations (Offshore Safety Directive) (Safety Case etc.) Regulations 2015 (SCR).
For example, if we consider the management of corrosion or the degradation of process pipe work, the methodology of risk-based assessment is well structured with regards to likelihood and consequence, and the industry's approach to intervention for periodicity and depth of inspection.
However, when it comes to verification, the practice has almost become static. The verification intervals seldom change from initial concept, and sample sizing is often regarded as an arbitrary figure unrelated to risk.
Over the years (and particularly during the recent period of a low oil price) the value of verification as a service has almost been reduced to that of a tick box exercise.
Invariably, the human element between operator and verifier has led to the verification management process being carried out in silos. This has impacted on the ability to ensure overall continued suitability of the verification scheme.
By not having a structured process to assess risks, holistic prioritised recommendations cannot be made to support the implementation of appropriate risk-reducing measures. For an accountable individual such as an operations manager, a clear understanding of what needs to be planned and budgeted for now, and what can be safely mitigated for a later date, is critical.
Bureau Veritas, a global leader in testing, inspection and certification services, has examined the science and technology behind the way assurance and verification is carried out so that it meets the true intent of the Safety Case legislation through real time risk verification, but also recognises the value of human intervention to produce tangible results. We have determined how technology can be applied as an enabler to deliver the necessary efficiencies as a tool to support assurance measures, that spend is directed in the right areas and that credit is given where risk is well defined and managed.
At the beginning of 2020 Bureau Veritas will undertake a number of pilot projects with operators and industry bodies to define and agree what good assurance and verification practice looks like.
We urge anyone who has a contribution to make, to join us on this journey. Get in touch and together can we all learn to do things better.
Recommended for you
X

Egypt signs off on exploration commitments