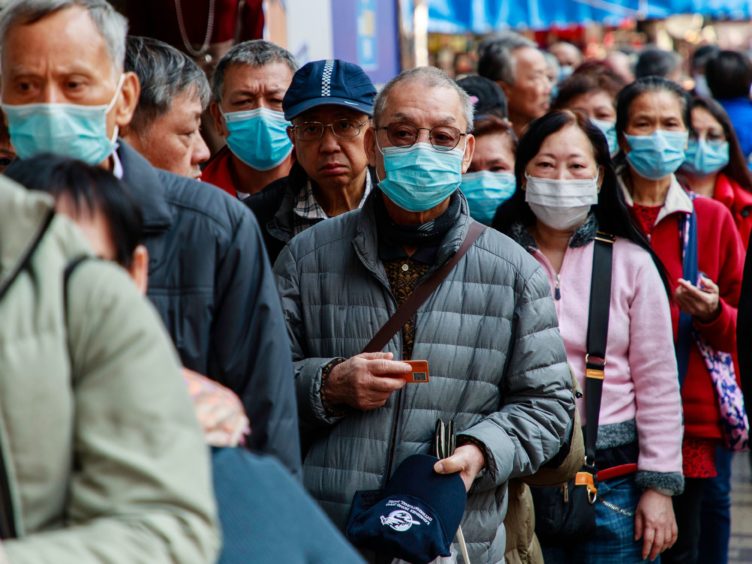 Since mid-January, the Brent Crude oil price dropped about 10%, from $65 to $57 as of Friday morning. The reason for this is the outbreak of the new coronavirus in China. How can a virus affect the price of oil?
The answer is surprisingly simple. The Chinese government imposed strict measures in order to contain this virus, in particular in Wuhan, Hubei province, where the first cases have been recorded. Wuhan, a city with a population similar to London, is essentially sealed off – various transport restrictions are in place.
These measures are likely to have an effect on the economy in China. In the short run, growth of GDP is likely to be considerably smaller than expected and lower-than-expected growth in China means lower-than-expected demand for crude oil, hence the drop of the crude oil price. This is all happening during Chinese New Year holiday's when retail, transportation, food and dining, and tourism, should be very active.
At this stage it is very difficult to predict how severe the situation is, but there is one example many compare the current outbreak with: SARS in 2003. Back then, the GDP growth in China in the second quarter of 2003 was 1.5 percentage points lower than in the quarters before and after.
Meanwhile, the overall GDP growth in that year was still 10%. The oil price fell by about 20% in mid-March, but by May it had come back by 10%. The stock market responses to SARS, Swine flu, Ebola and Zika show up to a 10% drop (with the worst being SARS) from the start to crisis peak, then between 8% and 15% increases within a month after peak.
It is possible that the new coronavirus will have a similar effect. It largely hinges on the effectiveness of the measures taken in China and globally. In other words, it is key when the peak of the outbreak will be reached. Mid-next week the strict measures in China will have been in place for two weeks. This will largely determine whether the Chinese New Year holiday would be further extended, and the restart of manufacturing further postponed.
In the worst-case scenario, there will be mid- to long-term consequences. China's economic weight is much higher nowadays and China is the world's largest oil importer. There are already reports that foreign car manufacturers such as Nissan and Renault are pulling foreign staff from plants in China.
In addition, the World Health Organisation yesterday declared that the current outbreak a "public health emergency of international concern". It is important to note that this is not a vote of no confidence in China. It just reflects the concern that the virus might spread in countries with weaker health systems.
Nevertheless, it is likely that now more countries will impose warnings or bans on travel to China. Most major European airlines already suspended flights to and from China, US airlines are expected to follow soon. How long these suspensions will be in place would also depend on when the peak is reached.
Currently there are many uncertainties, so it is impossible to predict how much more the oil price is going to decline. It is noteworthy that concerns about demand currently seem to move oil prices more than concerns about supply.
Only a few days ago it was reported that oil output in Libya plummeted. Earlier this month, the killing of Iranian General Soleimani only sparked very short term increases in the price of oil. OPEC is reportedly considering bringing forward a meeting scheduled for March. It remains to be seen if this will have an effect. At least OPEC+ cuts from end of 2019 seem to have been effective.
Dr Marc Gronwald, Senior Lecturer in Energy Economics, University of Aberdeen and Dr Xin Jin, Lecturer in Energy Economics, University of Aberdeen
Recommended for you

Oil endures choppy start to week with demand concern to the fore