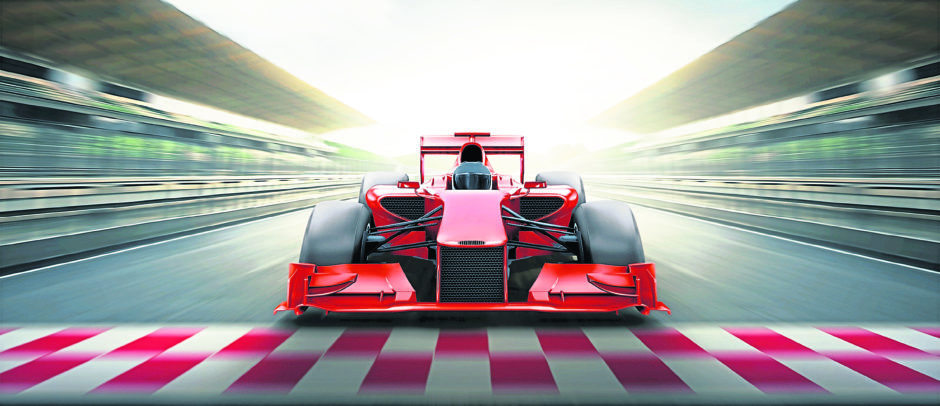 The parallels between offshore oil and gas and Formula 1 might not be immediately apparent to all. As a sport, Formula 1 has always been a passion of mine.
As an offshore installation manager (OIM), the oil and gas industry is a professional passion.
Crews working in often hazardous conditions to deliver time-critical and high-value activities, the smell of exhaust in the morning, headline budgets that would make most people weep, and an army of supporting personnel who contribute in their unique, but equally important, ways to enable the driver to win the race.
One common factor that doesn't readily jump from the page is the matter of accountability. In both F1 and offshore, one person is held accountable for the success or failure of the team. Accountable under law, responsible to the team offshore for keeping them safe, and accountable to management for ensuring the business delivers, accountability sits solely on the shoulders of the OIM.
If a final link between motorsport and offshore is needed, Jackie Stewart, the "Flying Scot" of F1 fame, is quoted as saying: "It takes leadership to improve safety."
I often describe the role of an OIM as one that sits in an organisational void – not entirely integrated into the offshore workforce, not entirely integrated into the onshore management. Despite this, the role of an OIM is a privileged one. As a community, we are uniquely positioned to make a real impact in our industry and, specifically, in the safety arena.
Recognising the valuable contribution that OIMs can make in cross-industry efforts to improve safety offshore, Step Change in Safety recently established an OIM network.
Drawing membership from across the industry, a 15-strong team of OIMs are playing their part to support Step Change in Safety in improving safety in our industry.
As well as creating a supportive "safe space" network for OIMs to share learnings and concerns, the network will provide support to the Step Change in Safety workgroups.
It will also provide subject matter expertise and offshore leadership insight, while offering critical input to Step Change in Safety's strategy and workgroup activities.
Clearly, it's not only good leadership that is required to improve safety – it takes a concerted effort by all. A key part of the work of the OIM network will be supporting elected safety reps through coaching and knowledge sharing.
Passing on the benefit of our experience, skills and knowledge to ensure safety is a common narrative throughout the offshore community is not only our accountability, but our moral duty.
Our industry is facing unprecedented challenges: The climate change agenda, ever-increasing technological developments, challenging fiscal conditions and the ever-present threat of a major accident event.
We need to ensure we take every opportunity to conduct our business efficiently, innovatively and, not least, safely. If there were ever a time for leaders in our industry to step forward, it's now. We're playing our part, are you?
Dale Checksfield is co-chair, Step Change in Safety OIM Network
Recommended for you
X

Jack Welch, former chairman and CEO of General Electric, dies aged 84