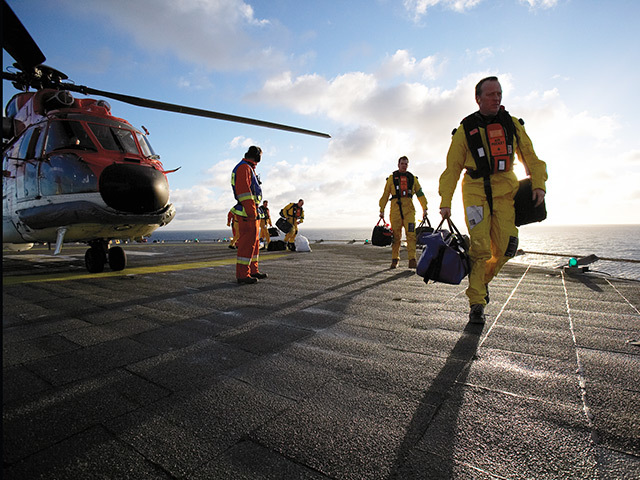 Workers facing redundancy are being urged to seek independent financial advice to plot the best road ahead.
As the full economic impact of Covid-19 emerges, many businesses face having to lay off staff as they adjust to the new normal.
The pandemic has compounded what was already a dire economic situation in the North Sea energy sector, which has been hit by plummeting oil prices for the second time in five years.
So what can you do to protect your finances if the worst happens?
In the past two decades, these events have almost become cyclical – and we have built up a lot of experience in helping people. There are a few things people can do to cushion the blow – and there also a few traps you want to avoid.
Pension review
If you are aged 55 or over, accessing your pension fund could be an option for you but is it the right thing to do? If you are younger, do you leave your pension with what is now your ex-employer?
Pension planning can be hard to understand at the best of times. If you are in doubt about what to do, it is important to talk to an independent financial adviser before making any major decisions.
You will also need to give some consideration to what you want to do with the pension pot you are leaving behind. You may want to access it now but is that the right thing to do or is there an alternative way to meet your objectives?
You may wish to transfer it away from your previous employers, but there will be costs in doing that so is it worth it given how volatile stock markets are just now? What happens to the fund if you die? What if your ex-employer goes bust? A lot of questions to be answered here and an adviser will steer you in the right direction.
Making the most of your redundancy payment
What you do with your redundancy payment very much depends on your age, personal circumstances and the size of the sum.
If you are given a lump sum and are due to retire in the next few years anyway, it may be best to put the money into your pension to get the tax benefits of these schemes.
If you are younger and have high-interest loans to pay for things like cars, then using the money to pay these things off might be better for you, to reduce your monthly outgoings. Always look to pay off the things with the highest interest rate first.
However, if the sum paid to you is low, then you may need it to cover outgoings in the short-term whilst you find a new job – cash is king at this time, so be careful you do not make rash decisions on spending any redundancy lump sum.
Look for mortgage help
You should look out for mortgage help schemes. If you have a mortgage, work out what level of protection you have if you were to lose your job. Private, work-based and government schemes may help.
Also check for any redundancy cover, payment protection insurance (PPI), or short-term income protection (STIP) insurance you may have previously taken out. If you lose your job or are too ill to work, you may be able to make a claim. In the past, because of the way payment protection policies were sold, you may not realise that you have this cover.
If you already know that you're at risk of redundancy, it's too late to take out payment protection insurance. Most policies have clauses that will refuse to pay out if you knew you were to be made redundant when you took out the insurance or if you lose your job within the first few months of taking out the policy.
Many lenders are offering mortgage holidays for people impacted by Covid-19, so you should have a conversation with your mortgage adviser or lender to see what help is available.
Consider your protection
As mentioned above, some protection policies you have in place may soften the blow of redundancy.
However, you may also need to think about what is at risk going forward now that you no longer have extremely valuable death in service benefits, or critical illness cover that may have been supplied by your previous employer. This puts you and your family at risk if anything happened to you
A protection adviser will help you build the right level of cover to meet your needs now and in the future.
Allan Gardner is Financial Services Director at Aberdein Considine.