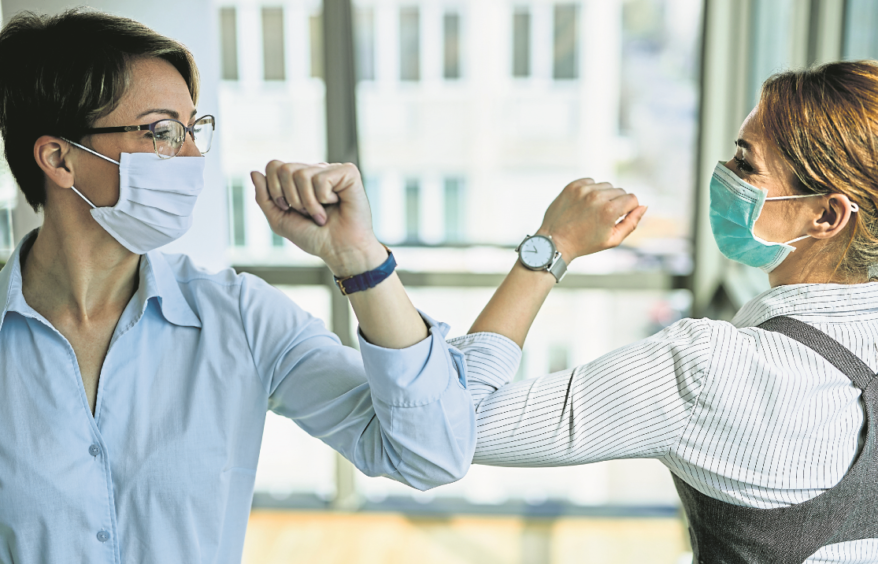 The rapid global spread of Covid-19 has eclipsed other recent epidemics and market crises in size and scope.
In addition to the deadly human toll and the disruption to millions of lives, the economic damage is already significant and far-reaching.
Business leaders face huge uncertainty about the future, including how to find their next new customers during lockdown while watching their backlog quickly disappear.
The old business development culture of lots of international travel, face-to-face meetings, social time to build mutual trust and chance encounters at large events no longer applies.
According to health professionals the way forward to reduce uncertainty is already set – the virus is still dangerous and infectious and cases are only reducing because of lockdown.
It's not going to go away any time soon and the old ways are gone for the foreseeable future.
This should provide all the information business leaders need to get started, with the clear advice being to stop waiting and start adapting.
Understanding the new Covid business culture in each of your target export markets is now as important as understanding normal cultural drivers such as language,
religion and sport.
Each country has its own Covid response, whether that means local lockdowns, PPE, air bridges, temperature checks, social distancing or acceptable ways to greet people.
Don't take the risk of meeting new clients face-to-face if you're not suitably prepared, while clients are still scared of meeting strangers.
Imagine how easy it would be to break trust with a key decision-maker if you embarrassed them into a face-to-face meeting they were not happy
to attend, particularly if you come from a country with high infection rates.
The grounding of flights around the world has taught us that international travel is needed much less than we originally believed. Cut emissions, money and time by recruiting local agents, partners or staff, giving them authority to represent you.
Avoiding unnecessary travel will accelerate your own path to net-zero carbon and no doubt motivate your talented future leaders.
Your local representatives will also know the local Covid culture and will be far less likely to inadvertently damage trust, such as through unwanted habitual handshakes.
Design or find safe and neutral meeting places like a local coffee shop and avoid meeting clients in offices.
Above all, assume a conservative and careful approach and abide by local national guidelines.
For most office-based businesses, there has been a perspective shift in the effectiveness of home working.
Close your excess office space permanently and redirect saved costs to business development and R&D.
Provide safe networking spaces for your staff and any required meetings and where offices are really needed, design them to be lower cost, flexible and above all safe.
External events will look drastically different. Limited numbers
are to be expected, either by design or through lack of willing attendees at large gatherings.
Event organisers should enable one-way routes, offer safe 1-2-1 meeting zones, employ hygienists rather than baristas
and embrace hybrid models combining virtual and smaller, lower- cost physical meeting spaces.
Above all, they must prove to potential attendees that it is 100% safe to attend, by design, as well as behaviour.
Regular communication and video calls with staff, clients and suppliers is crucial, but don't overdo it as it is relentless and tiring.
Events that must be face-to-face should focus on networking outcomes and the nurturing of trust.
Most office-based functions can be done virtually, but we have learnt through lockdown that trust-building and social networks only come to life with face-to-face time.
Once I accepted the health profession's advice that waiting is now pointless, adapting came easily and my thinking cleared quickly – and I suggest yours will too.
Stuart Broadley is CEO, Energy Industries Council.
These Covid Culture findings are part of the newly-published EIC Survive & Thrive 2020 insight report available at the-eic.com
Recommended for you

Safety innovation a core value for CHC