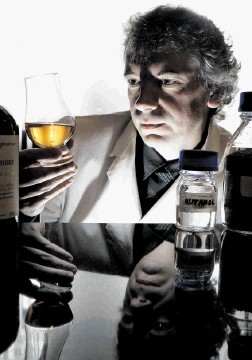 Gosh. Is it really a whole year since the last All Energy Exhibition and Conference and in that year have we actually made much progress towards building that broad-based clean energy industry we all dream about?
Let's look at some of the main events of the past year for some clues.
Firstly, there was the news that the Green Investment Bank (GIB) or at least part of it is being set up in Edinburgh – maybe. The Parliamentary Bill setting up the GIB has only just been announced in the Queen's Speech but despite that the Government's aim is to have it up and running in 2013.
But will it invest in companies developing technologies or in projects – such as windfarms – that will suck in mainly foreign technologies?
I've seen reports that it will do both but other reports say that its aim is to mainly invest in projects that can achieve government policy aims.
Either way the GIB strikes me as being very much "work in progress" and not that I would ever wish to appear cynical or distrusting of the UK Government or that bunch of numpties in the Treasury but if I was a betting man I'd be happy to put a few quid on the GIB being one of those things that will inevitably join the list of things that had to be cut under the coalition's austerity programme.
I'd love to be proven wrong but it's an initiative that seems to me to be completely out of character for this Government. Sorry!
In contrast to my cynicism over the GIB, I have to offer my congratulations to Napier University's Martin Tangney for his work in developing a process for producing bio-butanol that uses the waste from one of Scotland's greatest industries – whisky distilling. Even better – they have now set up a spin-out company to commercialise the process.
Butanol is a higher-octane fuel than ethanol and can be used without blending it with conventional petrol and distributed using fairly conventional means.
The development of such liquid fuels is critical because, I don't care what the electric vehicle supporters say, the idea that current EV technology is anywhere near being able to satisfy the need for anything but a short-range commuting-type vehicle is simply ridiculous; so, well done Napier.
This year at All Energy there is a specific conference session on biofuels, which perhaps demonstrates the realisation of the need to start making some real progress in this sector.
Inevitably though, the past year has been dominated by the wind turbine sector and the ongoing saga of funding a carbon capture and sequestration (CCS) demonstrator.
The wind sector has been the subject of some utterly ridiculous attacks by self-serving politicians, amateur protestors and those with vested interests such as Trump.
My view remains that wind energy is still in its early stages and that the development of add-on technologies such as energy storage will transform its economics and practicality.
As to CCS I actually believe that the Government's procrastination over whether or not it will fund a demonstrator could do us a favour because it provides the opportunity for us to look at other technologies to deal with large volumes of CO2.
In particular, of course, we in Britain still aren't investigating the use of algae in any meaningful way, yet the Americans, Australians and even the supposedly bankrupt Spaniards are investing in this technology so why aren't we?
In any event Norway has, as usual, already beaten us to it on CCS. Earlier this month, the Norwegian prime minister opened a brand spanking new and very shiny carbon capture test facility at Mongstad, near beautiful Bergen.
The project is a joint venture between the Norwegian state, Statoil, Shell and Sasol, although it's mainly owned by the Norwegian CCS agency Gassnova. It cost around $1bn which is actually a lot less than the estimates developed by the UK Government for a CCS plant in Scotland.
While the lack of a CCS project in Scotland or the UK may disappoint some people, a more recent announcement by Ofgem – the agency responsible for regulating the electricity and gas markets – that it intends to retain so called "locational charging" as the main mechanism for working how generators will pay to use the UK's transmission network has the real potential to spell disaster for Scotland's renewable sector. As wave energy company Aquamarine put it quite succinctly "we cannot choose where the best waves are – we have to put our projects at the periphery of the UK."
The problem is though that it will cost the firm over £3.5million every year to connect its 40MW Isle of Lewis project to the grid, whereas a renewable energy project of the same size in southern England would pay just £40,000 a year.
It will, of course, also impact on all other projects in the north and west of Scotland.
This policy is geographical discrimination and clearly cannot be tolerated.
I'm actually beginning to wonder whether all this "obstacle building" coming from Westminster is deliberate.
Is the current London Government attempting to kill off the renewables sector in the UK and especially in Scotland, either because it doesn't believe in it, can't afford it or for ideological or political reasons?
Something definitely doesn't smell right but I guess what happens in the next year will tell us.
Recommended for you

UK Gov sets aside £265m for 'biggest-ever' round of CfD scheme