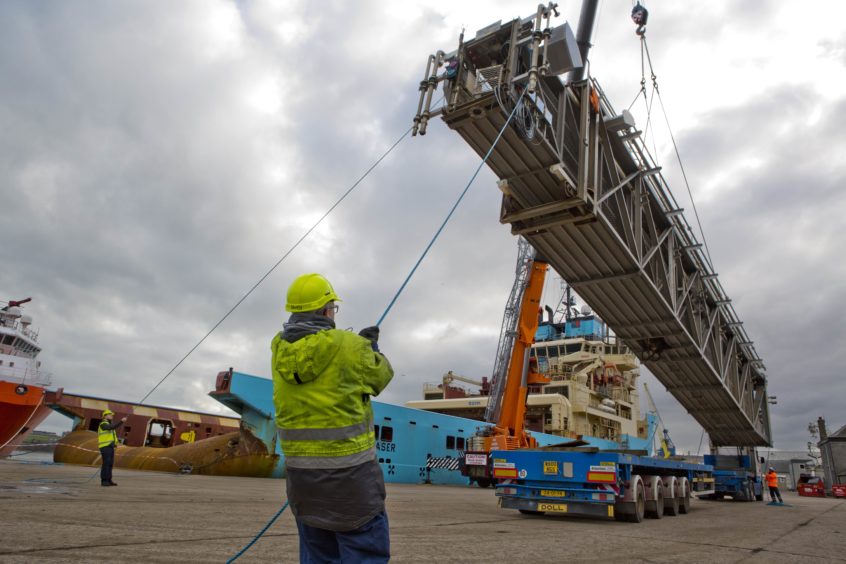 Cost efficiency. That is easily one of the most common phrases of the year with heads of business, peers, media and even family members using it when considering expenditure in 2020. To substantiate my thinking, I ran a social listening audit on conversations around cost efficiency and streamlining, paired with oil and gas, energy transition and net zero and found that conversations had increased by 7 percent from 2019 until present, which I fully expect to rise by the year end.
In the world of decommissioning we have focused on this phrase for two decades, but never has it been so prevalent – unsurprising considering we have been and are still manoeuvring our way through a global pandemic and low oil prices driven by an unprecedented drop in demand, both of which of course come hand in hand.
It is no secret that the UK is expected to be the largest global market for decommissioning over the next decade, with expenditure running at £1.5billion per year. By its nature decommissioning is a spend the industry must make to remain sustainable therefore high attention to cost efficiency is crucial. OGUK cited in its Insight Report 2019 that the industry must cut decommissioning costs by 35 percent and is on its way to achieving this, and this same approach is being applied to the delivery of the net zero carbon challenge.
With companies facing significant revenue shortfalls born from the pandemic and oil price uncertainties, many are overhauling their operations to shoulder the financial brunt. But this cannot jeopardise the health and safety of the industry's people or come at the expense of the environment.
Aberdeen as a region stands head and shoulders above the rest of the UK when it comes to expertise in decommissioning, and we need to assert ourselves as leaders in the UK narrative, championing our proven track record of providing cost efficiencies that are as safe as possible.
Take Aberdeen Harbour for example. We have been supporting decommissioning for over 20 years, a fact that isn't as well understood as it should be. Growth in this space has been organic at the Harbour. What made us stand out 20 years ago remains true to this day, that being commitment to the highest levels of service quality and an unwavering health and safety focus, and we want to make sure more Scottish businesses are well positioned to take full advantage of all decommissioning opportunities.
We were thrilled to have been included in the fourth round of the Scottish Government's Decommissioning Challenge Fund, set up to support the vital infrastructure improvements and innovation required to deliver decommissioning in the North Sea. The grant funded a feasibility study which helped to define our future strategy, highlighting the areas we need to focus on to continue to increase our full lifecycle support for activity across the sector.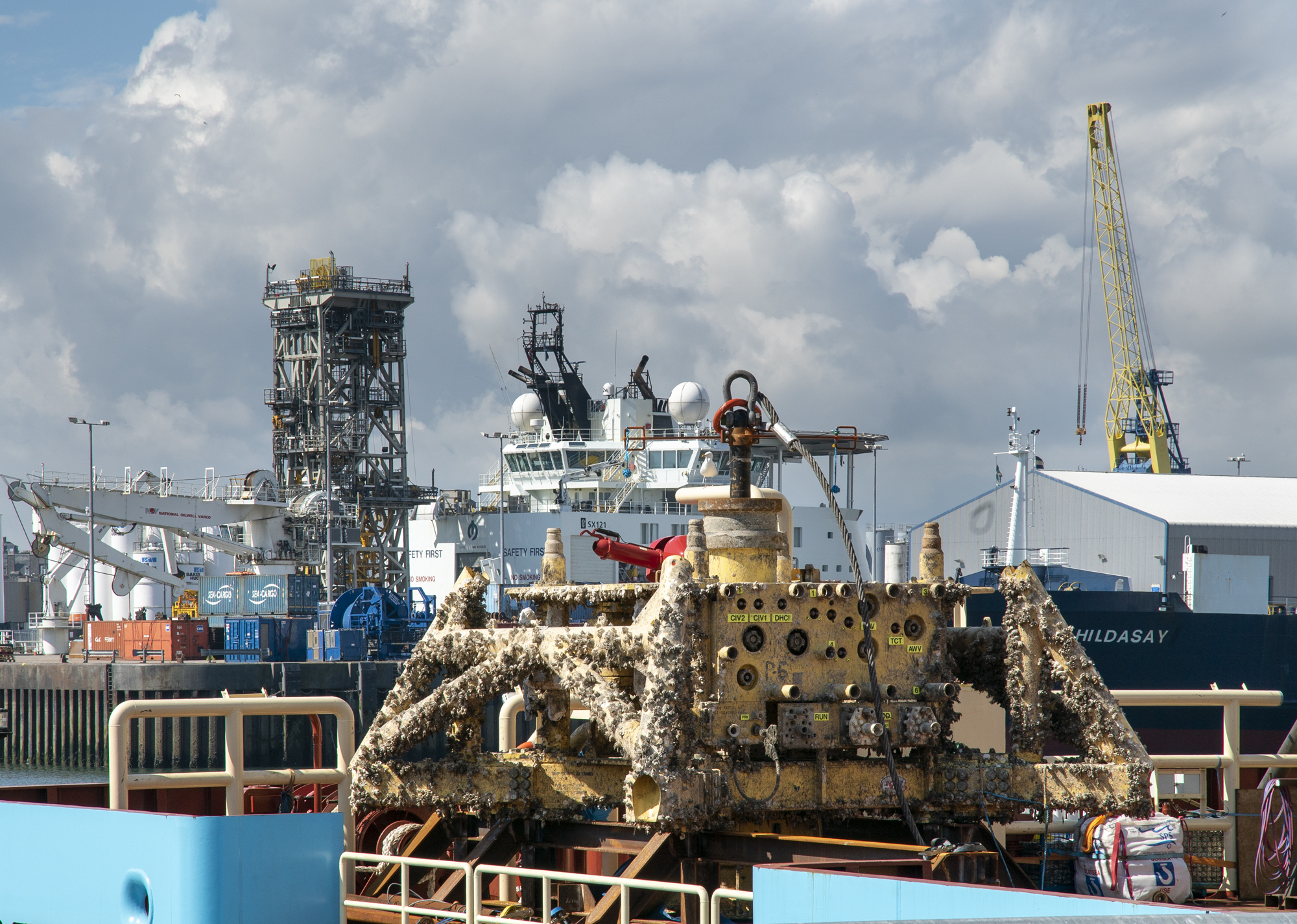 What will be game changing for us and of course the thousands employed throughout the local supply chain is our South Harbour expansion project. As the global technological revolution, Brexit, the opening up of new sea routes, and the shifting sands of international politics all combine to reshape the global sea trade route map, the scale and capacity of Aberdeen Harbour unlocks UK potential to influence international trading patterns. The capacity to accommodate 300 metre vessels combined with the current port's unique supply chain capabilities has the potential to attract markets of scale and significance.
Our decommissioning experience and the results of this recent study combined with our increased capacity when South Harbour becomes operational, will allow us to strengthen our offer and increase our support to stakeholders in the decommissioning supply chain.
Yet, the North East has not yet fully weathered the challenges created by COVID-19. The Scottish Government has already recognised the North East will be disproportionately impacted by the pandemic, with potentially 30,000 job losses in the oil and gas sector alone. The North East has a key role to play in Scotland's energy and climate change ambitions and support for the region to diversify and find new, sustainable opportunities in the energy sector must be forthcoming. Without it, Scotland could lose out.
Aberdeen's strengths lie in its geographical position and expertise in handling projects of scale. It is a hub that is capable of supporting projects from further afield, allowing expertise including engineering, recycling, hazardous waste handling to be capitalised on. Engineering companies and vessel operators use our Harbour because of where we are and because we get the job done safely and on budget. It is not glamourous work by any stretch of the imagination. Standing on a freezing quayside on a wet Saturday morning with nothing but the wind and rain to keep you company is not everyone's idea of fun, but we love it because it is what we do well. That is why decommissioning and the energy transition belong to Aberdeen. And while the present may feel like we are treading water, the future in my view is brimming with opportunity. We all must seize these opportunities in 2021 and beyond.
Recommended for you

New dire price cap warning as energy bills look set to hit £4,200 in January