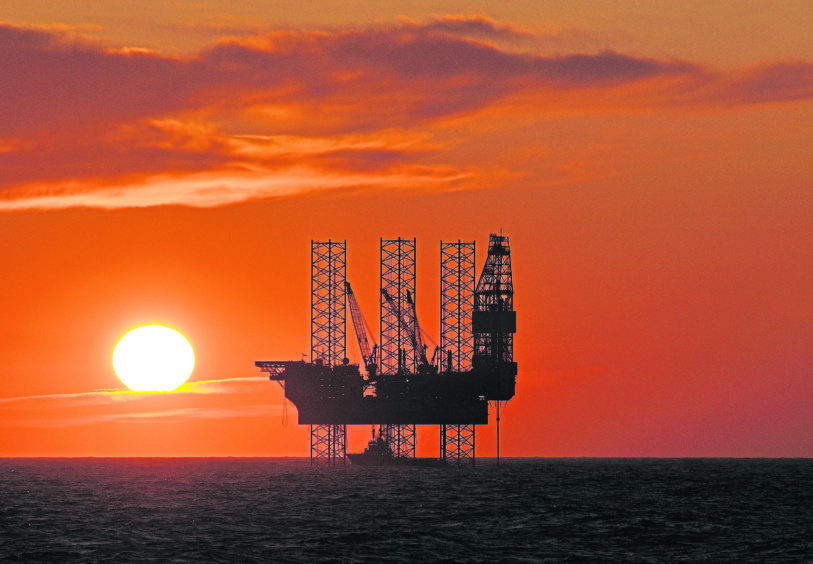 Global energy sector leader Jan Egil Brændeland explains the complexities of global energy provision and how oil and gas are far from dead
It's been a year of seismic shocks, economically and socially. COVID-19 has presented the world with an unprecedented challenge that has taken a toll across just about every business sector and in every country.
And for oil and gas (O&G), it's been turbulent. Brent crude oil fell to below US$20/barrel back in April. During the first wave of the global pandemic, almost ever country was in some form of lockdown. This led to a sharp drop in demand for oil, and the plummet in price reflects this.
This led to media coverage of various politicians from different countries claiming variants of the phrase "oil is dead". Here's why that is not the case, and why oil and gas have a future alongside renewables.
Why are some reporting that oil is dead?
In May 2020, Canada's Green Party MP Elizabeth May spoke with reporters about the country's energy future. During the press conference she spoke against economic assistance for the sector and said that the pandemic's economic impact shows that "oil is dead".
Mrs May is not the only political leader to suggest that the industry is defunct. However, this is not the case at all. Data from the International Energy Agency (IEA) collected before the pandemic shows clearly that oil and gas demand will continue to increase around the world for decades to come.
More specifically, demand for petroleum and liquids will grow beyond 2050. In a similar way the consumption of natural gas is predicted to increase by more than 1% every year. In other words, oil will still be at the heart of supplying global energy for many decades.
Of course, there was a significant drop in demand due to COVID-19. This is largely because of transport fuels – aviation and transport use almost two-thirds of the worldwide oil demand. The IEA has taken this into account for the short-term but insist that this doesn't affect the overall rise in demand over the longer term.
While demand has dropped by 9.3 million barrels a day in 2020, this is directly due to the pandemic and transport restrictions. Therefore, as soon as the vaccinations begin to free the world up and economies properly reopen, there will be a corresponding increase in demand. So, despite the significant contraction this year, the IEA still predicts a sharp increase in demand next year. They say that demand will increase by around 5.7 millions of barrels every day up to 2025.
Demand for petrochemical products is increasing fast
Also worth noting is that even the short-term demand is constantly increasing this year for specific petrochemical products. This is because of the sharp rise in need for personal protective equipment (PPE) and packaging.
This reality is something that Governments need to face, and to include in their messaging around sustainability and targeting zero emissions. And this is exactly what Malaysia's state-run oil company, Petronas, is doing.
Rather than make headlines by saying that oil is dead, the CEO spoke about a much more nuanced reality at the India Energy Forum in October. Tengku Muhammad Taufik spoke in realistic terms about the move towards sustainability, saying that while green energy is the aim, strategies must include the fact that O&G will still be needed for around half the energy needs of the planet.
He observed that: "We still believe there is life in this business – and not only life, but there is also promise in it. The only difficulty is that we need to produce it more cost effectively and cleaner.
Energy sector must adapt its offering in the move towards net zero
Energy companies are now carefully examining their upstream portfolios to ensure that they are cost effective and delivering value. There's no doubt that energy security is an issue brought far more into the spotlight due to the pandemic, but the way forward is a green recovery, not an obliteration of a key sector.
More policy is switching to liquified natural gas LNG projects in the medium term. As economies recover and countries across Asia-Pacific region in particular grow, LNG is going to expand.
What's needed for a successful energy transition is a balance between O&G, LNG, solar, wind, hydro and other renewables. Even before COVID-19, the O&G industry's financial models and strategic plans were changing rapidly. Investors increasingly want shorter-term returns and ESG and CSR were big themes. This was already transitioning when the pandemic hit.
Now, renewables are going to be a big part of the global economic recovery from the pandemic. But this market still needs fossil fuels for shipping, production, manufacturing and provision of sustainable power. And the switch to more LNG is already happening.
Shipyards around the world are placing much higher orders for LNG cruise ships, ferries, container ships, vehicle carriers and carriers. In other words, LNG will very soon become the main way of powering the planet's commercial shipping industry.
Energy provision is vital to lift people out of poverty
Elevating people out of poverty also depends on being able to provide them with the lowest cost energy. In India, for example, the Government is prioritising the provision of low-cost energy to every citizen, and are including coal, solar and wind into the mix to make this happen.
The mixed messages from some leading figures, picked up by the media, that the world can somehow ditch the entire O&G sector and carry on regardless is demonstrably untrue. The truth is that oil and its many by products are used across every business sector for pretty much all goods and services. And fossil fuels remain the most economical source of energy in the world today.
Natural gas will become the mainstay of most energy companies planning to eliminate their carbon footprint. The World Economic Forum (WEF) says that the answer lies in localised solutions for energy provision. Countries have the potential to end the reliance on just a few oil companies and extend control over natural energy sources.
Jan Egil Brændeland is an experienced business leader within the global energy sector. He has over 27 years' experience at executive level with recent roles as President of Oil & Gas and more recently Executive Vice Present of Global Sales at KBR Inc. Jan was also one of the founders of SOCAR-KBR LLC which, since its establishment in 2015, has grown to 350 Employees and a yearly turnover of USD 100 Million/year. Jan served on the board of directors of SOCAR-KBR LLC from March 2015 until August 2020. Jan left KBR Inc in December 2020 and is now an independent consultant and advisor for the Global Energy Sector.
Recommended for you

Norwegian tax incentives help drive $43bn of new investment