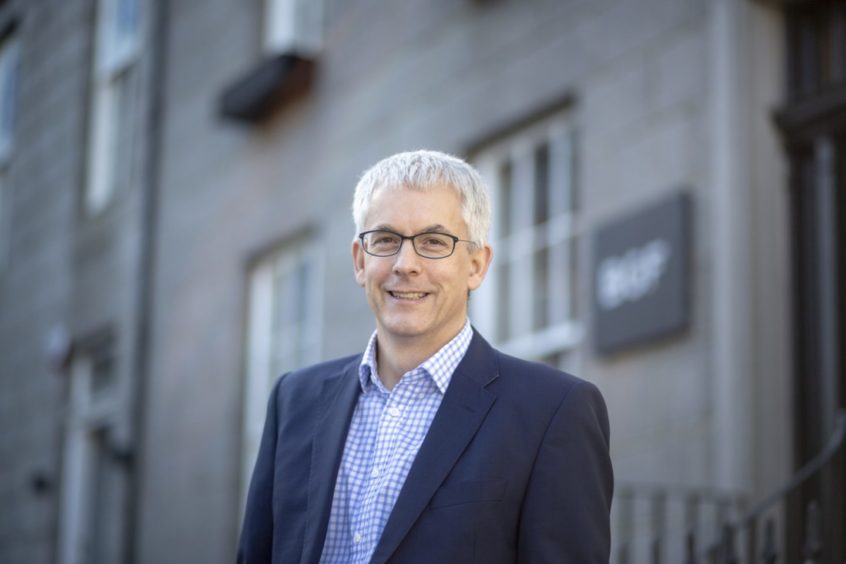 One of the conundrums of the pandemic has been how the M&A market has carried on apace, and indeed in some parts of the economy it is very active.
We saw a flurry of M&A deals in the first quarter of 2021. Some of those were driven by concerns over anticipated Capital Gains Tax (CGT) changes in the Spring budget which ultimately didn't materialise.
However a much bigger driver is the effect of the big growth markets the pandemic has created; the acceleration of e-commerce, a focus on life sciences and the importance of IT services.
Arguably a larger and longer-term driver is the energy transition. In the budget the UK Government pledged £27m to the Energy Transition Zone and £5m for the Global Underwater Hub here in the north-east, a clear sign of confidence in the energy sector, which will, in turn, influence M&A activity.
Indeed, the energy transition will open up a raft of potential deals as companies seek to acquire green credentials or transferable technology and expertise, while others look to divest or consolidate service lines.
The wind industry off our shores is going to increase capacity tenfold in the next 10 years. Sceptics might say that not enough of this value has been captured for the local economy with towers, turbines and blades made elsewhere, but it is still a major operation.
Each turbine needs a seabed investigation, the cable routes need checking for unexploded ordnance and boulders, trenches need to be dug for the cables, and that is all before the construction has started. Construction is very efficient using specialist vessels and needing lots of ancillary equipment and extra services.
Once installed, service boats are required, people need to be taken out to inspect the hundreds of turbines, the blades sometimes have to be repaired and cables can get damaged. This is all compatible with the established skills and experience of our offshore and subsea industry.
Nonetheless, there needs to be a recognition that offshore wind is not the same as oil and gas. Offshore wind customers do not want to hear that "this is how it is done" from oil and gas service providers. They have different risks, operations and standards, and our companies need to listen hard to what the customer wants.
A good example of this ability to work across industries is our portfolio company ROVOP, which provides subsea services using remotely-operated vehicles (ROVs). Its first ever contracts were in offshore wind, but it now operates across renewables, oil and gas and subsea cabling.
Businesses operating in other sectors will be considering how they can accelerate their market penetration into renewables through investment and or acquisition.
An example of this is the acquisition of 3Sun Group, the UK renewable energy firm, by Worley. BGF invested £10 million in 3Sun in 2014, before exiting in 2019. The deal combined the companies' complementary offshore capabilities to bring a complete engineering, procurement, construction, operations and maintenance offering to the global offshore wind market, strengthening Worley's strategic presence in the sector.
Whilst the offshore wind market is the most immediate opportunity for the north-east, it is being followed by both hydrogen and carbon capture and storage (CCS). A recent example is the announcement of more than £30m of funding from the UK Government into a suite of initiatives relating to the Acorn CCS project off Peterhead, owned by Banchory-based Pale Blue Dot, and an investment in its parent company Storegga from major infrastructure investors GIC, Mitsui, and Macquarie.
At the same time the oil and gas industry has not gone away, and we need oil and gas for many years to come. We are seeing the emergence of some exciting technology companies securing early-stage funding, with a focus on efficiency and lowering costs, including from our own portfolio company FrontRow Energy Technology Group. The north-east continues to be a centre of innovation for the world.
All of these trends will provide opportunities for local companies, driving M&A activity, and giving us confidence for the future.
Recommended for you

Wood to deliver design services for Salamander wind project off Peterhead