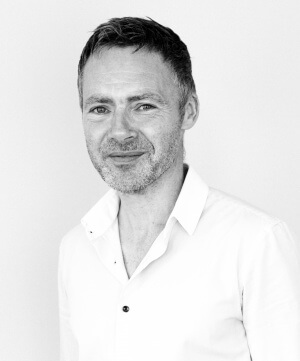 In exactly 200 days, world leaders will convene in Glasgow for arguably the most important environmental meeting to ever take place on British soil.
We face a climate crisis and when the 26th UN Climate Change Conference of the Parties (COP26) meets on November 1 for 12 days of talks, it's fair to say the heat will be on.
For many, the conference is seen as being key to meet the goals of the Paris agreement, a global accord on tackling climate change.
Whilst the rhetoric will come from world leaders like Biden and Johnson, it is among the SME business community that real tangible action will make a difference.
SMEs make up 99.9% of the business population but are largely overlooked by policy makers when it comes to the fine detail. It's not surprising that to many businesses, the buy-in still seems optional.
The UN's sustainability goals first published in 2009 set out Clean Growth as goal number seven. But 12 years on, it's unclear how many SMEs know the details or have subscribed to a green mindset.
Yes, there have been targeted interventions, funding announcements and innovation incentives but how many SMEs have actually built sustainability into their company's DNA?
I absolutely believe that small changes at a local level can add up to global change. From the smallest of micro enterprises, change from the ground up can have a huge cumulative effect.
In tandem with the shift we're seeing towards green tech and renewable energy, the pandemic has given us an opportunity to consider how we live our lives and reflect on how we impact the planet.
We've enjoyed clearer, brighter skies and quieter roads for the past 12 months. We've changed our habits and found new freedoms. Now we've got an opportunity to apply this refreshed mindset to business and think about how to truly commit to sustainable change.
Companies like Mackie's in Aberdeenshire are a great example of how sustainability can embed so deep within a business it becomes part of the bedrock.
When the sun shines on Mackie's, it doesn't just mean a spike in ice cream sales, it means green energy.
The company has an impressive 7000 panels and four wind turbines which provide 80% of the power it uses for ice cream and chocolate production. Mackie's are making green energy work for them and that's superb.
Two of our biggest clients ScottishPower Renewables and SSE are committed to increasing their renewable capacity to help the UK achieve its target of Net Zero, and we are working with them to support their continued focus on renewable energy development.
As an environmental planning and engineering consultancy in the renewable energy sector our team works on some of the most significant projects in the UK and South Africa; Cleve Hill, the UKs biggest solar farm; Dogger Bank, the world's largest off-shore wind farm; and Barking Riverside, the UKs most sizeable brownfield regeneration project, to name a few.
These colossal schemes quite rightly generate optimism and put us on a pathway to a green recovery creating high value jobs in the sector. We absolutely must not, however, lose sight of the fact that local change is also critical and now is the time to really challenge ourselves at all levels.
We have a unique opportunity this year, as the global spotlight falls on Scotland, to demonstrate what we do well as a nation. Between now and November let's get out of the comfort zone and make 2021 a year to remember.
Arcus is an environmental consultancy working on some of Scotland's most innovative renewables projects
Recommended for you

Shaping the future of the energy mix