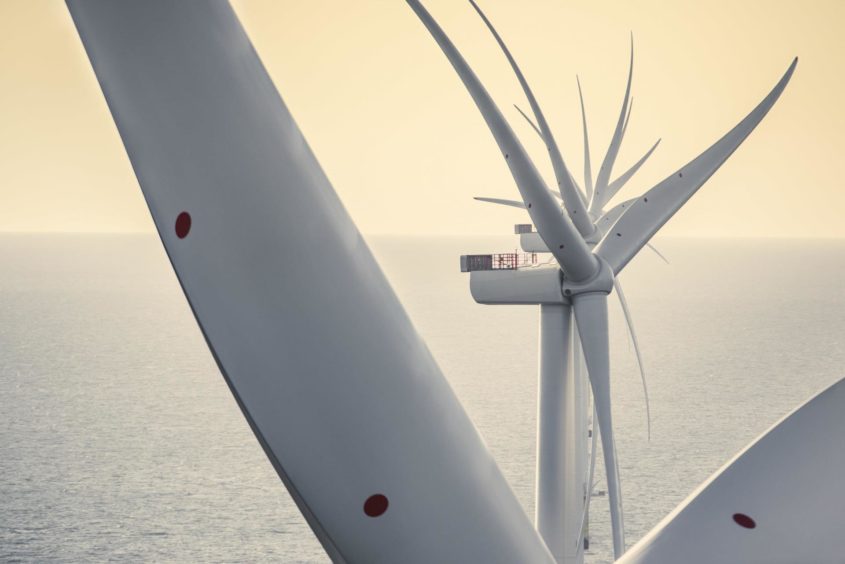 This year, the government will host COP26, the UN's global climate change conference, and share how we will reach net-zero emissions by 2050.
To help drive this green energy revolution, how can UK businesses take advantage of the growing export opportunities both here, and in overseas markets?
Alistair McMillan and Rachel Ashley, UK Export Finance Managers (EFMs) focused on Renewables and Clean Tech from the UK's export credit agency, UK Export Finance (UKEF), run through what support is available and the steps to take. Alistair and Rachel help connect SMEs with UKEF support.
Q: Why should businesses consider the renewable supply chain as an opportunity?
Alistair McMillan (UK Export Finance Manager, Scotland): the UK's energy sector is a significant source of skilled jobs, and there is growing demand for renewable energy overseas. Businesses can tap into that potential, strengthen their position on the world stage, help drive the green energy revolution and grow their own business at the same time.
Q: What sort of businesses could be transitioning to renewable exports?
Rachel Ashley (UK Export Finance Manager, North of England): There are many different types of skillsets, specialist equipment and new technologies required to build the next generation of wind farms, solar power, hydrogen and EfW plants, so there is lots of opportunity to get involved.
Businesses based in the North West, East, Yorkshire & Humber regions and Scotland have the expertise needed and can play a leading role in supplying overseas markets as they transition to clean energy.
The UK has led the way in developing large scale offshore wind developments so there is a lot of knowledge and expertise that other countries starting out on that journey can benefit from.
Q: What will this mean for the businesses operating in the oil and gas industry?
Alistair: The offshore oil and gas industry has been an important industry for the UK in the past with many skilled individuals working within the sector such as geologists, project managers, engineers and fabricators. These skills are all transferrable across the wider energy sector.
The recent, landmark North Sea Transition Deal – a transformative partnership between the UK government and the oil and gas industry – will help to deliver crucial aspects of the green energy revolution whilst supporting workers, businesses, and the supply chain through the transition.
Q: What role does UK Export Finance play?
Alistair: UKEF exists to ensure that no viable UK export fails for lack of finance or insurance, working with banks, brokers and other financial institutions to support our exporting businesses. It's an exciting place to be right now, with a new range of more flexible support and a keen focus on renewable and clean growth sectors. We are actively taking feedback from the market, looking at product innovation and becoming more of a business development focused organisation to ensure that we can fully support the Clean Growth Transition and help UK exporters take advantage of overseas opportunities.
Q: Who are Export Finance Managers?
Rachel: There are 26 Export Finance Managers located around the UK and we work closely with local bank representatives, industry bodies and businesses in our geographical areas to ensure the right support is provided where needed. In the Renewables and Clean Tech space, Alistair and I work in key sectors to ensure that companies are fully aware of the range of available support to ensure that exporters are able to seize upon a growing pipeline of global clean growth opportunities.
Q: How can UKEF help businesses in the renewable energy and clean growth sectors?
Alistair: Our tried and tested products providing Working Capital and Contract Bond support, are as relevant to exporting businesses in these sectors as any other. In the Renewables sector we also have an additional £2bn available for direct lending to overseas projects to create export opportunities for UK businesses. Our more flexible General Export Facility and Export Development Guarantees can also enable businesses to access the funds they require to deliver on export opportunities in these sectors.
Rachel: Crucially, our guarantees to banks can free up additional lending capacity to support much needed working capital and, reduce the amount of cash required as security for contract bond facilities. We want to enable companies to take on additional larger contracts so they can grow their export business. When export credit insurance is not available via the private market, we can also protect companies against buyer default protection that is particularly important for transitioning businesses.
Q: What would you say to a business looking to export that is having problems accessing the right finance or insurance?
Alistair: On the finance side I would say to make sure that you are speaking to the right people in your bank. Ensuring that the Trade Finance specialist is engaged and that you raise the potential of our support with your banker. They are busy people who are not dealing with exporting businesses all the time so these avenues could be missed if not raised. Clearly, both for finance and insurance speak to myself in Scotland, Rachel in North of England or your local Export Finance Manager at an early stage. We also have a wide network of alternative finance providers and brokers if your current bank is unable to assist.
Recommended for you

North Sea firms slash 500m barrels from plans on EPL uncertainty, OEUK finds