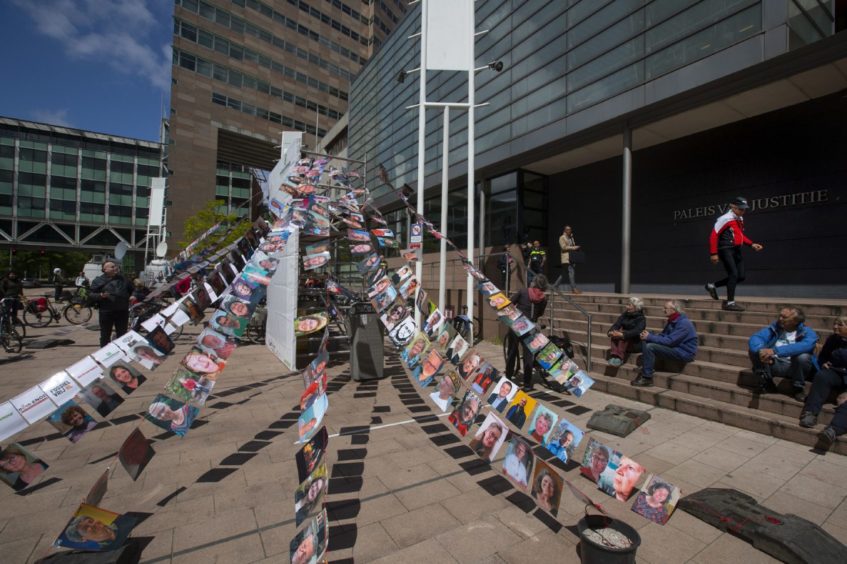 A few weeks ago, three of the world's largest listed energy corporations were given a kicking of a kind that is destined to change Big Oil forever.
Chevron and Exxon were dealt a harsh lesson by their own investors, while Shell suffered a defeat in a Dutch court that could go down in history as hugely important in the battle against climate change.
In just one day, three Western super-majors were put in their place.
The omnipresent threat of regulation coupled with diminishing returns show that a group of corporations who for too long presumed to call the shots, no longer control their future.
If ever there was a cue to pursue deep reform of the US and European energy systems, abolish high carbon in not more than 10 years and switch to low carbon energy and feedstock production, this is surely it.
But for the actions of hugely progressive player Equinor, I believe the EU would by now be mustering the political courage to order Big Oil to get their collective house in order.
In the US this would be more difficult to achieve. Corporations like Chevron and Exxon wield staggering influence in the corridors of power.
Suddenly, a little-known, upstart hedge fund Engine No. 1, and BlackRock, came out of nowhere to mount a powerful challenge by putting up four director nominees to force action at Exxon's May 25 gathering.
The board had no choice but to take the challenge seriously as major investors had weighed in to support Engine No. 1's actions.
It grabbed at least two board seats and promised to push the supermajor to diversify beyond oil.
At Chevron's AGM, shareholders endorsed a resolution to curtail so-called scope three carbon emissions. Scope three refers to carbon pollution that comes from burning a company's products, which accounts for more than 90% of Chevron's emissions.
One Wall Street analyst observed: "The same is true of other oil companies, and they've almost all failed to factor those emissions into their climate plans.
"It's like tobacco companies pretending they could ignore the public health problems their products created, and we all know how that turned out."
At their respective AGMs, Exxon management had told shareholders to not vote for the Engine No. 1 board nominees, while Chevron's top team did the same for the scope three resolution.
While environment is clearly a factor in both revolts, what was also hacking off investors was the poor performance of both corporations.
Exxon and Chevron have underperformed the market as a whole over the past decade. Shareholders want to make money and the resolutions and new board members amount to a call to change course and make Exxon and Chevron profitable once again.
Shifting towards low carbon energy is a way of doing that. Clean, green energy is big business and getting bigger by the day.
And, having been forced to wake up, Chevron and Exxon could make some really dramatic, positive moves over the next decade, including buying up companies that specialise in low carbon energy and feedstock production.
I said many years ago that while Big Oil would start out being dismissive of climate change and low carbon energy, it would one day wake up and seek to take control of the new game.
That is what will now happen with Chevron and Exxon.
Turning to Shell, the ruling is that the company must cut carbon emissions 45% by 2030 when compared with its 2019 emission levels.
A key point is that these reductions apply not only to emissions by the Shell group in its business activities, but it also includes the emissions resulting from customers consuming Shell's products.
This echoes the successful battle to bring Big Tobacco to heel years ago.
The court documents lay out in some detail the risks of increased emissions due to fossil fuel exploitation. A key part of its determination is the recognition that the current decade is utterly critical in the battle against climate change.
The court accepted that for net-zero emissions to be achieved by 2050, Shell's emissions need to reduce by 45% by 2030.
Of course the Hague District Court judgement will be appealed, but the fact that a judiciary has determined that the climate emergency is now so urgent that it had force an action that the company would not contemplate itself is already a massive story and will doubtless act as a catalyst to actions against a swathe of oil majors.
One way or another, the day of reckoning really has arrived for Big Oil.
Recommended for you

Fake BP and Shell billboards appear across Aberdeen ahead of oil conference