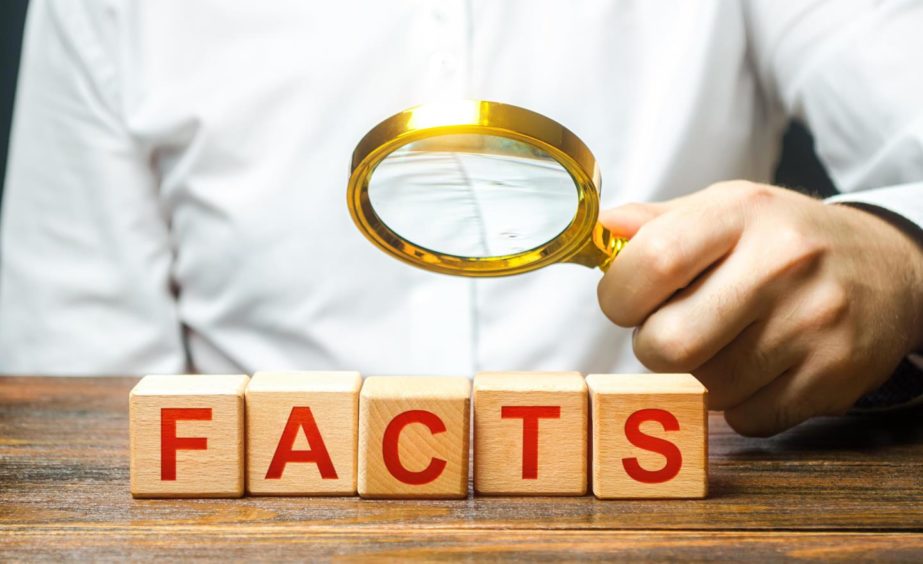 It is all too often incredibly difficult to determine the truth in this day and age, especially in the murky worlds of politics and Big Business.
Believing what is put in front of one is becoming increasingly difficult.
I have devoted more than 30 years to the world of energy and admit to having been too naive and trusting at times.
On a number of occasions, I was duped. I have been threatened too.
I am guilty too of not having sufficiently questioned some of what is being claimed in the renewable energy world where there are bosses every bit as "cute" as some in oil and gas.
Give the criticality of energy in all of our lives and its role in the climate change tragedy now unfolding, it is our duty to work together relentlessly, with honesty and integrity to the fore or we'll never get out of the mess we've precipitated.
Dirty secrets, obfuscation and downright lying already riddle the energy transformation.
I am very worried about claims currently being made about so-called "blue" hydrogen as opposed to the "green" variety. Oh, and I mustn't forget "grey".
Currently, most hydrogen is produced from fossil fuels such as natural gas, resulting in either CO2 being released directly into the atmosphere (grey) or captured (blue).
Green hydrogen uses renewable energy to power water electrolysis, resulting in carbon-neutral fuel that creates no harmful emissions.
The UK Government and the offshore industry are keen to push the blue variety as it could play and important role in maximising economic recovery, supposedly legitimising continuing hydrocarbons production.
In the US, academics at the Stanford and Cornell universities have published research warning that "blue" will be environmentally bad; and in Norway, the renowned institution Sintef now claims that the emissions intensity of blue and green hydrogen are "comparable and complementary" when applying "appropriate and realistic" technology concepts.
Sintef says its findings are based on "both green and blue hydrogen production" in projects financed by the EU commission, the Research Council of Norway and industry over several years.
However, the Cornell/Stanford lead researchers, Robert Howarth and Mark Jacobson are arguing that the greenhouse gas footprint of blue hydrogen is 20% higher than natural gas or coal.
They state in a highly detailed paper that, as of 2021, there are only two blue-hydrogen facilities globally that use natural gas to produce hydrogen at commercial scale. One is operated by Shell in Alberta, Canada, and the other by Air Products in Texas.
They claim that blue hydrogen is a "distraction" that "may delay" action to decarbonise the energy industry.
That appears to be borne out by research conducted for Scottish Enterprise and published last December.
It said blue coupled with carbon capture utilisation and storage (CCUS) offers strong opportunities for transition of the North Sea oil and gas industry.
But "it will be a transition technology, given it is not zero carbon, and its role will likely reduce by 2045".
In other words a brief 25-year opportunity, which rather vindicates in part the Cornell/Stanford position. Hardly time to achieve anything much of scale anywhere.
It should have been a 45 years window in the UK had the UKCS Miller life extension project ever got off the ground 20 years ago.
Instead it was cancelled in 2005 because of disagreements between the field's operator, BP, and the government over support payments. The super-major walked away.
If ever there was a pathfinder project to CCS/CCUS and blue hydrogen in Europe then this was it. Moreover, after the initial investment, BP would have done rather well out of it given the 40million barrels oil prize waiting 60 or so miles off Peterhead.
The lever to this prize was to be the generation of "carbon free electricity" at Peterhead Power Station, which would be converted to run on hydrogen.
The hydrogen would be produced by reforming North Sea gas and capturing the resulting CO2, which would then be exported to Miller via an existing offshore pipeline and injected into the reservoir, so extending the field's life by 20 years.
At a stroke, Miller life extension would have been:
· The largest carbon dioxide EOR project in the North Sea;
· The first CO2 pipeline in the North Sea;
· The largest hydrogen-fired power generation facility in the world;
· The largest Auto Thermal reformer for generating hydrogen built.
As things stand, CCS remains an elusive dream and the oil and gas industry and government continue their frankly strange waltz over what to do.
Meanwhile, zero production has meant zero data with which to inform the debate on blue hydrogen's credentials.
And now two of the topmost universities in the US and one of Europe's most distinguished independent research organisations have somehow managed to present blue hydrogen in two totally different lights.
Who does one believe? We need to know the reality of blue hydrogen and fast.