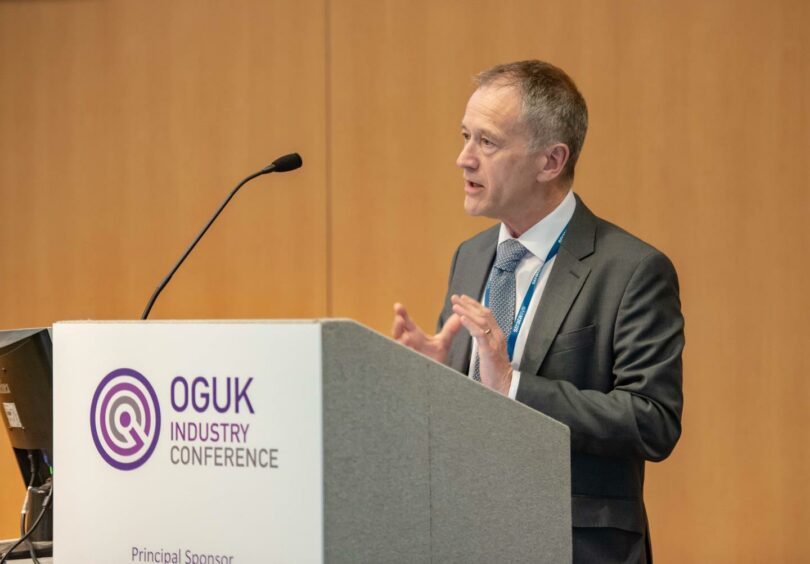 "Christmas is on … this is a short-term problem" Prime Minister Boris Johnson told journalists recently when quizzed about the gas price surge and the knock-on impacts it might have on food, energy bills – and the imminent COP26 climate negotiations.
Consumers will hope he is right but anyone who remembers the similar predictions at the start of the pandemic might think there are good reasons to mix a little caution into such optimism. For the UK's offshore industry, however, the gas crisis has highlighted important issues about our present and future energy needs.
In particular, it's reminded us of how the UK has benefited from its North Sea gas and oil resources for the last five decades – and how failing to maintain those resources risks making the UK ever-more reliant on other countries.
We all want to cut emissions, but in 2020 the UK consumed 74 billion cubic metres of gas – roughly 1,100 cubic metres per person. About 85% of homes (around 23m) rely on gas for heating and our national grid relies on 35 or so gas-fired power stations to provide more than 40% of the nation's electricity. Along with oil, gas provides 74% of the nation's energy – these fuels power our homes, businesses and transport systems.
The government is expected to publish its heat and buildings strategy this year with plans to replace gas appliances, but this will take years to implement, so the nation will need similar amounts of gas for some years yet.
The UK's ability to meet this demand is, however, falling fast. Since 2004, the last year of self-sufficiency in gas, output has declined. Last year, UK sources met just 48% of our needs.
The rest came from abroad, mostly Norway but increasingly including countries like Russia. By 2027 less than a third of the gas consumed by the UK will be home-produced – unless new fields come on stream. That means the UK will be even more dependent on imports and volatile global markets – in a world where demand is surging.
DNV forecasts that global demand for natural gas will rise from 4 trillion cubic metres of gas in 2019 until 2037 when it will reach 5.3 trillion cubic metres a year.
The gas crisis is pushing such long-term trends –and the UK's vulnerability to them – up the agenda of a public debate over energy and climate that has so far been dominated by environmental groups. In the UK their key aim has been to stop the UK developing new oil and gas fields.  That campaign, run by environmental groups like Greenpeace and Extinction Rebellion, has dominated media and political attention for months
They are using COP26 global climate conference, planned for Glasgow in November, to try to embarrass the UK and Scottish governments into blocking such projects. The proposed Cambo field has drawn most attention, but this is just one of over a dozen planned projects.
For UK and Scottish politicians, we can understand how the apparent contradiction of hosting a global climate conference while simultaneously considering new oil and gas developments might seem awkward. In August Nicola Sturgeon wrote to Boris Johnson urging him to re-examine such proposals "in light of the severity of the climate emergency we now face."
The gas crisis is changing that debate rapidly. The climate emergency is real, but the UK's energy crisis is far more immediate and is forcing our politicians and media to look more deeply.
Such attention may shine a light on the key false assumptions in the debate over new developments – for example that they would lead to a sharp expansion in UK oil and gas production.
In fact, UK oil and gas production is in long-term decline, according to the Oil and Gas Authority – with many older fields becoming depleted. If there are no new developments to replace them then UK oil and gas output will roughly halve by 2027. If those in planning go ahead then output will at best stay level or carry on declining but at a reduced rate.
The costs of the imports needed to make up for those declines were illustrated in OGUK's 2020 Economic Report. It said: "In 2019, the UK's net energy import dependency was just over 35 per cent of total energy consumption. As an economy, the UK spent £19 billion on crude oil and £6.6 billion on natural gas imports alone." That was before the current price surge.
What OGUK's research suggests then, is that while the gas price surge may have seemed to hit us suddenly, the factors causing it were a long time in the making – and will remain with us long after the COP26 conference is forgotten. As with Covid and climate change there is little that is short-term about them. Our industry is used to thinking long-term about energy. We must persuade politicians the public and environmental groups to do the same.
Recommended for you

Sunak rules out freezing UK energy price cap as Truss holds back