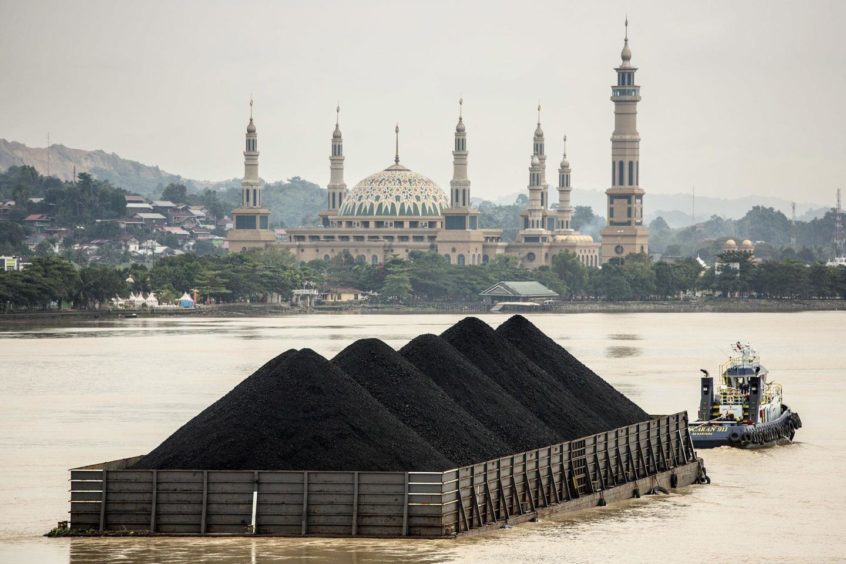 In climate circles, 'energy transition' is the phrase on everyone's lips. The global effort to shift energy generation away from polluting fossil fuels to clean, green renewables is as massive a challenge as anything the world has faced.
It isn't just an abstract future, it's a transition that has been well under way for decades. Speaking at Chatham House earlier this week, COP26 President Alok Sharma pointed out a sevenfold increase in solar and wind had already occurred over the past decade.
However, the idea that a zero fossil fuels world awaits us in the foreseeable future is a damaging falsehood.
Making the change
Energy transitions are hardly a new phenomenon. Coal power fired up the very first electricity grids, creating industrial heartlands out of areas rich in the original 'black gold'.
The UK was once the coal capital of the world, whereas today it accounts for just 1.8% of the total energy mix with only three operational plants remaining.
At the dawn of the atomic age, France became one of the world's biggest proponents of this new resource, with nuclear growing to account for 70% of its mix. These are two examples of mature energy systems that have already undergone significant energy transitions in the recent past.
Indeed, the fact the world today gets 27% of its energy from coal, whereas for decades it was close to 100%, represents a transition in motion, albeit a very different sort to that needed for the future.
There is no doubt that massive strides are being taken to ween us off our fossil fuel habits.
In 2021, global green bonds accelerated to the nearly $500 billion mark, indicating a growing appetite amongst financial markets to back low carbon projects.
COP26 saw countries commit to further curb their nationally determined contributions (NDCs) in 2022-23. For the first time we are now seeing major oil producers, such as the United Arab Emirates, making Net Zero pledges. This indicates a clear and positive shift in climate commitment.
Inflation concerns
However, we cannot kid ourselves. Oil and gas remain crucial components of the global economy that remain essential to development, growth and prosperity.
Look at the cost-of-living concerns plaguing European governments in the face of skyrocketing gas prices.
Despite this, gas and oil remain abundant, relatively low-cost sources of energy for much of the world's economy. Rendering these unaffordable before low-emissions alternatives are available at lower cost and in global abundance risks crashing the very economies necessary to funding the energy transition.
Fossil fuels are understandably on the receiving end of frequent heavy criticism. They are, after all, harmful to the planet's health.
However, to pretend there is no economic cost to getting the pace of transition wrong risks setting back the considerable climate change progress we've already made.
Speaking at last week's Abu Dhabi Sustainability Week (ADSW), Masdar chairman and UAE Climate Envoy Sultan Al Jaber rightly pointed out that "if there is one thing that the history of energy transition tells us, is that it takes time, you cannot simply flip a switch".
The consternation around China and India's reluctance to sign up to stringent reductions in coal generation at COP26 highlights the pitfalls of Western moralising around greenhouse gases.
Walking the line
Those countries that first moved to seize the advantage of the original black gold – the US and UK included – are now the world's wealthiest. They have caused many of the climate change problems we face today.
If we adopt a similar approach to the use of oil and gas amongst the world's poorest nations, we risk harming development of the private sector economies they so badly need to build an effective, mass-scale clean energy network.
The world must transition away from fossil fuel use, on that there can be little disagreement.
The process for doing so is key to success. Pressing the button to turn off oil and gas too soon ends up helping no one, least of all the world's poorest.
We're on the road to cleaner energy. We must avoid crashing into economic disaster along the way.
Cyril Widdershoven is a veteran global energy market expert and founder of Verocy. He holds several advisory positions at various international think tanks and Western energy firms. Dr. Widdershoven, with his regional expertise in Africa and the Middle East, oversees the Mediterranean Energy Political Risk Consultancy.
Recommended for you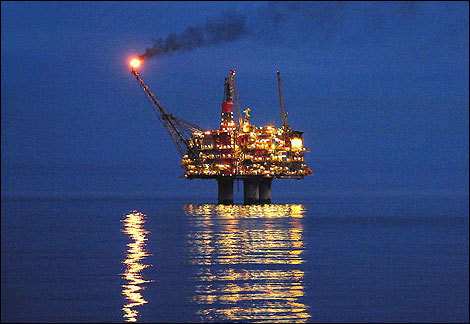 World's no. 1 stock owner calls out big oil as carbon levels go up