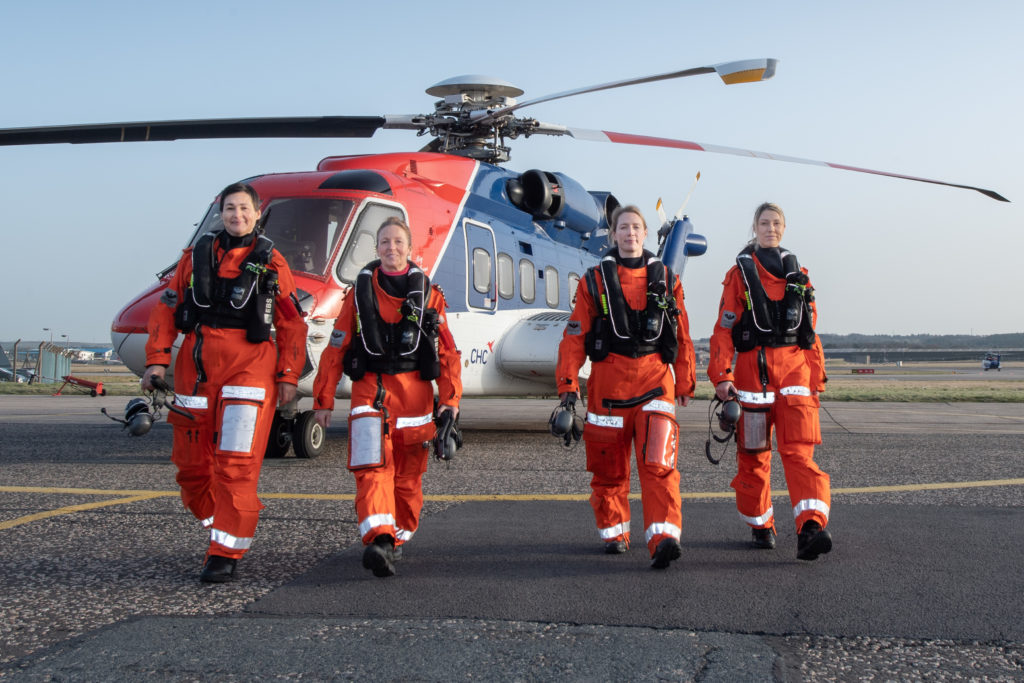 On one of the final days of last year's COP26 summit in Glasgow, countries throughout the world signed a declaration which stated that female leadership is not only crucial as a means to address social inequalities but to eliminate the threat of climate change.
Speaking at a panel event to coincide with the summit's 'gender day', Scotland's First Minister, Nicola Sturgeon spoke about how women throughout the world were often disproportionately affected by climate change and that, therefore, "we must make sure that the voices of women are at the centre of creating and implementing solutions".
The energy sector, like construction and manufacturing, is currently one of the most unbalanced of any global workforce in terms of gender diversity.
Research by the International Energy Agency (IEA) found that only around 13.9% of senior management within the energy and energy utilities composite, which is slightly lower than in a sample from non-energy industries at 15.5%. Across all positions, women account for around 22% of roles in the traditional energy sector.
So why when most industries are achieving a better gender balance is the energy sector still falling behind? One of the key issues is that the take up of women into STEM subjects—often a requirement of roles within the energy sector—is only just beginning to change.
I think one of the key reasons women tend to engage less with STEM subjects is that roles in this area continue to be seen as more 'masculine'. As a result, many women may fear—rightly or wrongly—that they may be met with resistance or that workplaces would not be accommodating to childcare and maternity requirements.
As gender diversity of a workforce has been found time and time again to be a major driver of innovation, and the fact that the energy sector arguably is the most in need of innovation of any workforce, we must now begin to make clear efforts to address these imbalances.
The energy sector must make a concerted push to become a stand-out employer for women over the next decade, including through the setting up of mentor schemes, inclusive recruitment and evolving working practices to embrace flexibility, the latter of which is often particularly beneficial to both men and women raising young families.
Successive lockdowns have, I think, demonstrated that people can work both flexibility and effectively. As employers grapple to the extent of whether and to what extent they bring their workforces back to the office, companies within the energy sector can set themselves apart by committing to long-term flexible working arrangements.
Many women, too, would of course welcome workplace policies that supported giving men opportunities to take extended paternity leave, giving new parents the opportunity to decide who will take a greater share of childcare responsibilities.
I think another powerful incentive, and a challenge to all of us women who work within the energy sector is to be vocal about the challenges, opportunities and crucial importance of our roles.
I made a conscious choice to move into the energy sector, previously having worked as in insurance for the early part of my career, and have never looked back. As an IPE lawyer for one of the UK's largest energy practices, I often work at the forefront of setting out contracts and legal frameworks for new, cutting-edge technologies.
The work I and my colleagues in the energy sector are working on are some of the most important issues of our time—and we need the best minds, of any gender or diversity, to ensure that we continue to meet current and projected global demands for energy whilst developing the tools to do this at zero cost to the environment.
In my honest opinion, the energy sector is changing rapidly, and female leadership is becoming more and more common, particularly in the legal sector, where the general counsels of many leading global companies are led by women.
Many of the clients I work with on a daily basis are making far-reaching commitments towards addressing historical gender imbalances in the energy sector, including through, for example, creating apprenticeship schemes to encourage young women into engineering roles.
Over the next several years, I'd like to see more companies within the sector make a more concerted push towards broadening the diversity of their workforces, including through working towards gender parity in the boardroom.
Only once we have created a workplace which is a correct fit for all types of people will the energy sector truly be able to embrace the challenge ahead of it and find a profitable, practical pathway to net zero emissions.