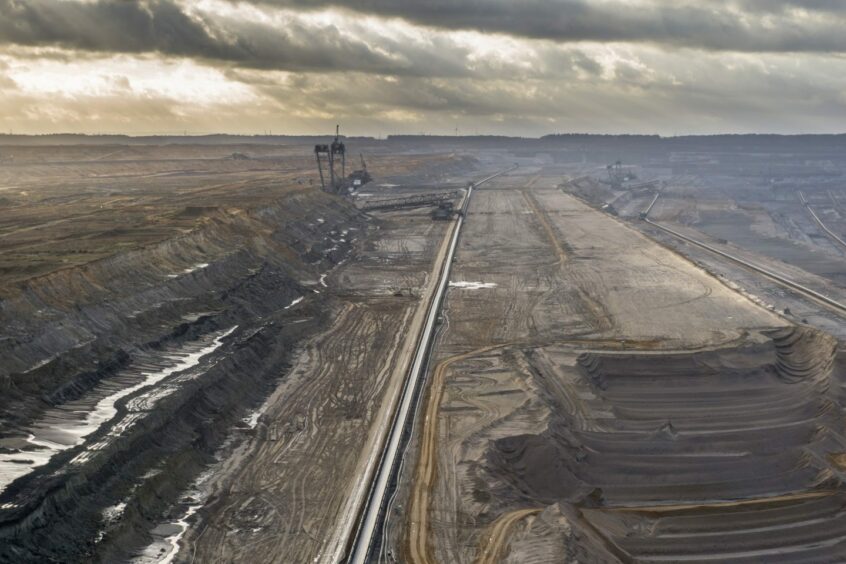 As humankind drives relentlessly towards climate catastrophe, just a few days ago the International Energy Agency offered a crumb of comfort regarding CO2 emissions.
It claims that the current global energy crisis triggered by Russia's invasion of Ukraine is causing "profound and long-lasting changes that have the potential to hasten the transition to a more sustainable and secure energy system".
In March, as the war was starting, the agency reported that, last year, global energy-related CO2 emissions rose by 6% in 2021 to 36.3 billion tonnes, their highest ever level because of the Covid-19 crisis rebound.m
Indeed, the leap in global CO2 emissions of over two billion tonnes was the largest in history in absolute terms, more than offsetting the previous year's pandemic-induced decline and despite adverse weather and energy market conditions with gas price spikes driving up coal demand and, so, CO2 emissions.
But now the IEA sees a remarkable change and predicts that, despite the war and the energy crisis it precipitated, global CO2 emissions from fossil fuel combustion are expected to grow just under 1% this year; a small fraction of their increase last year.
Indeed, the rise in global CO2 emissions this year would be much larger – close to 1 billion tonnes – were it not for the major deployments of renewable energy technologies and electric vehicles (EVs) globally, claims the IEA.
But quite what will happen next year is in the lap of the gods.
Lately, gas prices have miraculously eased, even in Europe which has been hit hard by the raft of sanctions imposed by Brussels on Moscow leading to supplies of energy from Russia being drastically curtailed.
But coal mining is on the rise again, even to the point that Germany is demolishing a windfarm plus a dozen nearby villages and hamlets to enable a vast new open-cast pit to the northwest of Cologne.
The Garzweiler II mine is expected to yield about 190 million tonnes of lignite to fuel thermal power stations mothballed pending scrapping.
Global CO2 emissions from coal-fired power generation are set to grow by more than 200 million tonnes, or 2%, this year, led by increases in Asia.
However, the IEA says the relatively small increase in coal emissions this year has been considerably outweighed by the expansion of renewables.
Global energy trends have also been affected by the impacts of Russia's war on the world economy; significantly dampening expectations for economic growth, notably in Europe.
But, while there is a scramble to rehab Old King Coal, the good news is that growth in solar and wind are filling much of the gap.
It seems that policy actions by governments to protect their respective economies really are driving real structural changes in energy.
But not every government is displaying foresight.
Like the UK, for example, where some extraordinarily stupid decisions have been made by the Tory regime which has had three PMs in less than two months – Johnson, Truss and Sunak.
They claim to be taking a joined-up approach to solving our current energy problems and so offshore oil & gas is getting a shedload of help. Even hydrogen is starting to get a look-in and carbon capture and storage too.
Sacked PMs Boris Johnson and Liz Truss wanted to bring back shale gas prospecting; Sunak has cancelled the idea. Good decision.
But as for encouraging onshore renewables development in England, it's a joke. The Tories don't like solar or onshore windfarms. They want everything planted out of sight, out of mind in the North Sea.
Their preference is monster wind-driven power stations located offshore. Community and commercial-scale projects onshore can basically go hang.
I fail to detect real cohesion … true joined-up, long-term strategic policy. That's simply not the British way; at least in England.
Thankfully there is more sense afoot in Scotland and Wales. Indeed, the Welsh government has decided to set up a state-owned onshore renewables company; something that Scotland should consider too.
As for elsewhere:
· In the US, Congress has approved more than $370billion in spending for low carbon technologies under its recent Inflation Reduction Act.
· Japan is pursuing a new "green transformation" program that will help fund nuclear power, hydrogen and other low-emissions technologies.
· China, India and South Korea have all ratcheted up national targets for renewable and nuclear power.
· And in Europe the rise in coal use is expected to be temporary (despite the new German super-pit now being opened up), with a strong pipeline of new renewable projects forecast to add around 50 gigawatts of capacity in 2023 … mostly wind.
However, is wind about to take a turn? Is there a dangerous shortfall in investment emerging; at least for onshore projects?
Well, according to the latest tracking by WindEurope, turbine orders in Q3 2022 fell by 36% compared with Q3 2021.
It warns that Europe urgently needs to solve permitting and strengthen its wind energy supply chain.
WindEurope points the finger of blame at inflationary cost pressures, slow permitting and uncertainty around the EU's emergency electricity market interventions for stalling orders for new wind turbines.
"The rapid deployment of wind energy has never been more urgent – for energy security, for the climate, and for affordable energy prices," it warns.
"This requires a step change in EU policy: to accelerate permitting of new projects, give renewables investors visibility, and strengthen and expand of the European wind supply chain."
That may be so, but it's a lot worse here in Little Britain where just about everything to do with low carbon energy is bought in from overseas with very little serious UK-owned high-end manufacturing taking place.
That's a pity.
Recommended for you

Asia's offshore mega wind farms risk delays from ship shortage