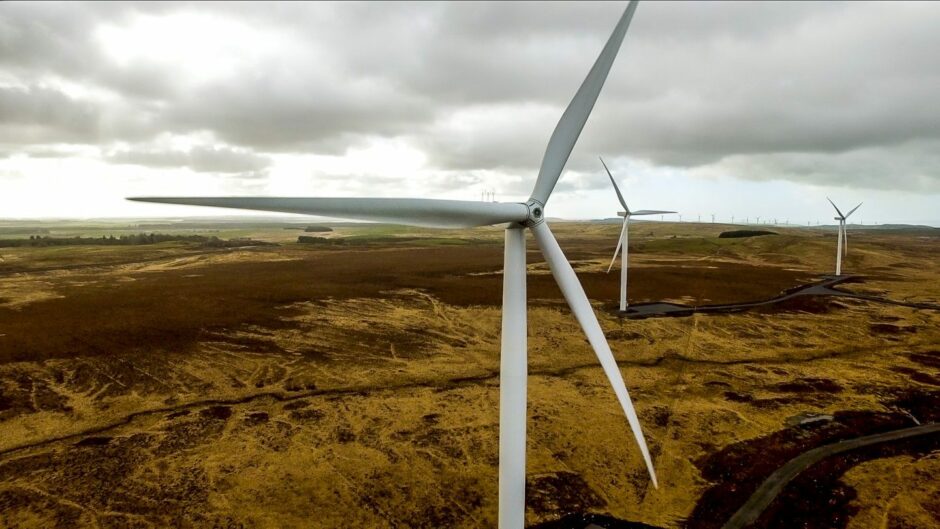 As COP27 draws to a close, the pressure on governments and companies around the world to accelerate the global energy transition away from fossil fuels and into clean energy continues to mount.
Much has been promised when it comes to increasing wind capacity. Another nine nations have now joined the Global Offshore Wind Alliance, which aims to increase offshore wind more than six-fold from around 60 GW today to 380 GW by 2030.
Getting larger
During COP27, Egypt and the United Arab Emirates agreed to build the one of the world's largest onshore wind projects: the 10GW farm is expected to offset 23.8 million tonnes of CO2 emissions.
These commitments are important for the transition away from hydrocarbon-based energy. What they don't do is factor in the physical infrastructure and raw materials required to translate the projects from a signature on a page to actual electrical generation.
For context, a 3 MW direct drive wind turbine alone uses around 2 tonnes of rare earth magnets, containing neodymium, praseodymium, dysprosium and terbium.
Strategic minerals, such as rare earths, lithium, copper, manganese, cobalt, nickel and graphite are critical to the changes in the energy system. This can include fundamental roles in permanent magnets for offshore wind and electric vehicles or their demand in battery technology.
This raises a crucial question – where will supply come from?
With the sale of new petrol and diesel cars being banned in the UK by 2030 and governments around the world setting ambitious new electric vehicle targets, the International Energy Agency (IEA) projects an almost 50% increase in global EV sales by the end of the decade. The average hybrid or EV uses 2-5kg of rare earth magnets.
Supply squeeze
It is against this backdrop of demand that the IEA is anticipating a tightening of supply of neodymium and dysprosium in the years ahead. To meet escalating demand, we must secure new near-term sources of rare earths.
China currently dominates rare earths processing and permanent magnet production, with around 90% and 85% of the global total respectively. Driven by increasing geopolitical tensions and international security concerns, Western governments are now looking to secure alternative, independent supply chains.
While rare earths are not, in fact, scarce within the Earth's crust, they are rarely concentrated into mineable ore deposits and are often not economically viable to extract.
They also tend to co-exist within the same orebody, creating complications from a separation and processing perspective. They are also often associated with radioactive elements.
There are several rare earths mining projects in production outside of China – most notably in Australia and the United States. However, achieving near-term production from new mining projects is fraught with economic and environmental challenges, as well as long project development lead times.
Phosphogypsum stacks
With a focus on producing separated rare earth oxides from secondary, aboveground sources (instead of relying on building new mines from scratch), London-listed Rainbow Rare Earths has the potential to contribute to near term supply through its development project at Phalaborwa, in South Africa.
Thanks to innovative processing technology, designed in collaboration with a Florida-based chemical process developer, K-Technologies, Rainbow is planning to deliver separated rare earth oxides from existing phosphogypsum stacks at this project.
In bypassing the requirement for mining, crushing or milling associated with hard rock mines, Rainbow removes considerable time, complexity and substantial cost.
By reprocessing phosphogypsum stacks – a by-product of historical phosphoric acid production – the company has the unique opportunity to recycle critical materials from waste. At the same time, this will remedy previous environmental degradation.
With other similar rare earth opportunities under investigation, could Rainbow's strategic focus on producing magnet rare earths required for global decarbonisation from secondary sources present an interesting opportunity as we drive towards a low-carbon circular economy?
Recommended for you

Cable failure top cause of offshore wind insurance claims, warns Allianz