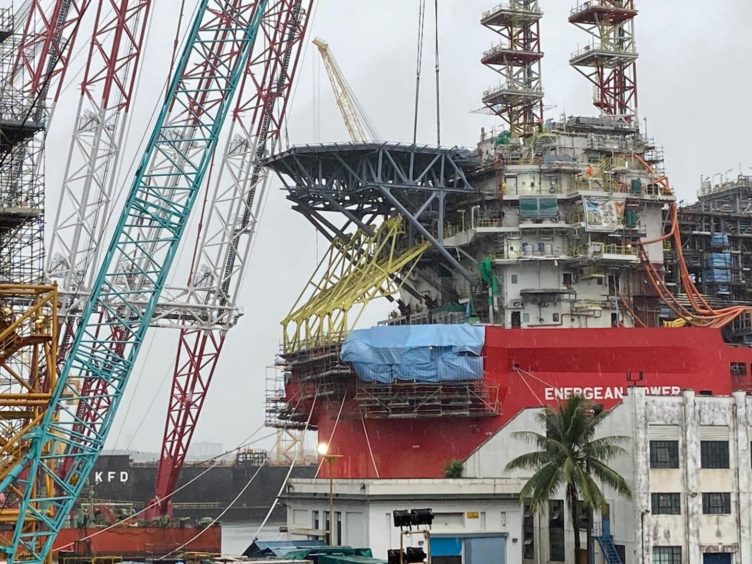 With the FIFA World Cup 2022 already feeling like a distant memory as we enter 2023, it's quite remarkable to note how quickly the media focus can shift.
From the very moment the first ball of the FIFA World Cup was kicked at the Al Bayt Stadium in early December, right up to Lionel Messi and Argentina's triumph over France, all eyes were concentrated on Qatar.
Indeed, the FIFA World Cup has had the dramatic effect of elevating Qatar from relative popular obscurity, to position the Gulf state on the international stage for perhaps the very first time.
Whilst Qatar's broad media prominence may have come to an end, the Gulf state will certainly continue in its now well-established leading role in our ever-evolving global energy dynamic.
Energy market volatility caused by Russia's war in Ukraine and a lack of global upstream investment has clearly demonstrated the strategic value of natural gas to the global energy system. As the world's top LNG exporter, Qatar finds itself with no shortage of buyers, from Europe right across to Asia.
The only catch? Global LNG markets are extremely tight, and with Qatar and other major international LNG exporters all but "sold out", there simply is not enough supply to satisfy global demand.
According to Japan, the world's top importer of LNG, there are no longer any long-term contracts available for LNG shipments before 2026.
This leaves importing nations to fight it out amongst themselves in an ever increasingly competitive marketplace, for whatever long-term deals they can secure. Otherwise, they can take their chances on the spot market, where LNG is trading by as much as three times the cost of those highly coveted, long-term contracts.
In a significant move to secure its own energy supplies, China recently signed a deal with QatarEnergy, which will see the Chinese state-owned petrochemical giant, Sinopec supplied with Qatari LNG for 27 years – the longest ever contract term of its kind.
So, where does this leave Europe? The continent is certain to face shortages for years to come and is likely to feel the brunt of a global LNG shortfall, which could be as large as 7.6 million tonnes by 2025 – as predicted by Japan's trade ministry – if Russia were to turn off its supplies completely.
This is why Germany has taken the move to guarantee Qatari LNG supply through into the 2040s via a new deal with QatarEnergy and ConocoPhillips.
Simply investing in new regasification or FSRU capacity alone cannot be an answer and will also cause challenges for the developing world.
The global gas market is tight – all that midstream capacity does is allow richer countries to access the global market, raising the price in an inherently tight liquidity dynamic. Whilst Europe might "win", countries such as India and Pakistan could lose out on molecular energy they desperately need and revert to burning coal.
If global gas supplies are drying up, new production is needed to reinvigorate those supplies – the solution is conceptually very simple, but practically very complex.
Realising the strategic importance of natural gas, European governments should be looking closer to home, exploring more localised solutions for how they might ease the pressure on their populations for the tough years that lie ahead – and not penalising independent operators with taxation policy that deters the necessary investment.
The East Mediterranean does not share the obvious advantages of Qatar's North Field, but its potential should not be overlooked. Natural gas from the East Med has the potential to underwrite regional and international energy security, and sustainable development.
Whilst the international spotlight has now moved away from Qatar, by contrast, the strategic value and importance of natural gas – and therefore Qatar's role within our evolving global energy system – is most certainly here to stay.
With Europe finding itself positioned squarely within a sellers' market for natural gas, investment in home grown avenues of supply can help ease pressure in the short-term and lay the foundations for economic growth and sustainable development in the medium- and long-term.
Recommended for you

Exc: North Sea drillers warn of rig exodus amid 'minimal opportunity'