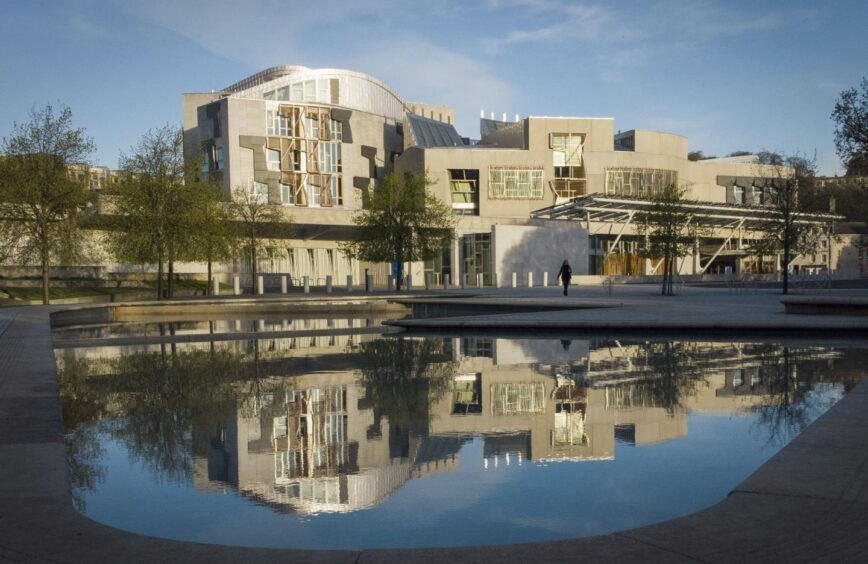 Getting Scotland's energy strategy right is critical not just for those involved in and making a livelihood from the industry but for the consumer and the general economy.
The consequences of getting it wrong can have on energy security, resilience and cost – as we've learnt to our cost over recent months – leads to a very poor outcome for both domestic consumers and industry.
It's also of major importance to the maintenance and growth of a healthy supply chain. A sensible, properly thought through strategy provides pointers to what the supply chain should be putting effort and investment into and what Govt should be targeting in terms of public funds for R&D and other support. It should also enable Govt to provide direction to our universities in terms of what topics they should be putting effort into particularly when it comes to applied energy related research.
Above all it should put Scotland's interests – economic, social and industrial – first.
On all these counts and more I regret to say that in my opinion the Scottish Government's draft energy strategy falls very short.
Both Ministers Matheson and Harvie have said that the use of hydrogen for heat in Scottish homes depends on what the UK policy will be. This is a sad reminder that energy policy is not devolved so designing a strategy that's suited to Scotland's particular circumstances is in fact pretty much impossible. Some may then ask "so why bother developing a separate strategy?". It's a valid question.
Moving to the detail – the idea that Scotland should be producing hydrogen for export but not for use by Scottish homeowners strikes me as obtuse. It's also worth noting here that any such production for export will probably involve a large percentage of inward investment. It's already been announced that the Scottish Govt has signed a memorandum of understanding with Germany regarding hydrogen production because they have the technology needed and despite the pretence Scotland is a world leader in hydrogen, we absolutely do not.
I would also point out that whilst Scotland and the UK prevaricate about hydrogen use, the Dutch and Germans are running hydrogen boiler trials which the Dutch have already claimed are a success. It's also well known that whilst many in the UK rail against the use of fuel cell vehicles and in particular private cars, our European friends are rolling out hydrogen stations at an ever increasing rate and European manufacturers are already gearing up for more hydrogen fuel cell vehicle production. There are also numerous hydrogen pipeline and production projects being developed to distribute hydrogen around Europe and Scandinavia. Why do we have to be the outlier?
The much discussed "presumption against new oil and gas developments" – echoed now by the Labour party I understand – is of course the most ill considered statement of all. That's not because it's necessarily wrong given the global climate change issues but because in order to take that step and displace oil and gas jobs we need to see some evidence that those tens of thousands of jobs are actually going to be replaced.
As of today, no such evidence exists. Anyone connected to the Scottish energy sector knows that the investment in creating those high skill, high value, high wage jobs simply isn't happening on anything like the scale it needs to. For example 12 Scottish companies are receiving a share of £560,000 to support the "decarbonisation of heavy duty vehicles". That's a mere £46k each! It's not a serious move. I'd have picked one and given them the lot.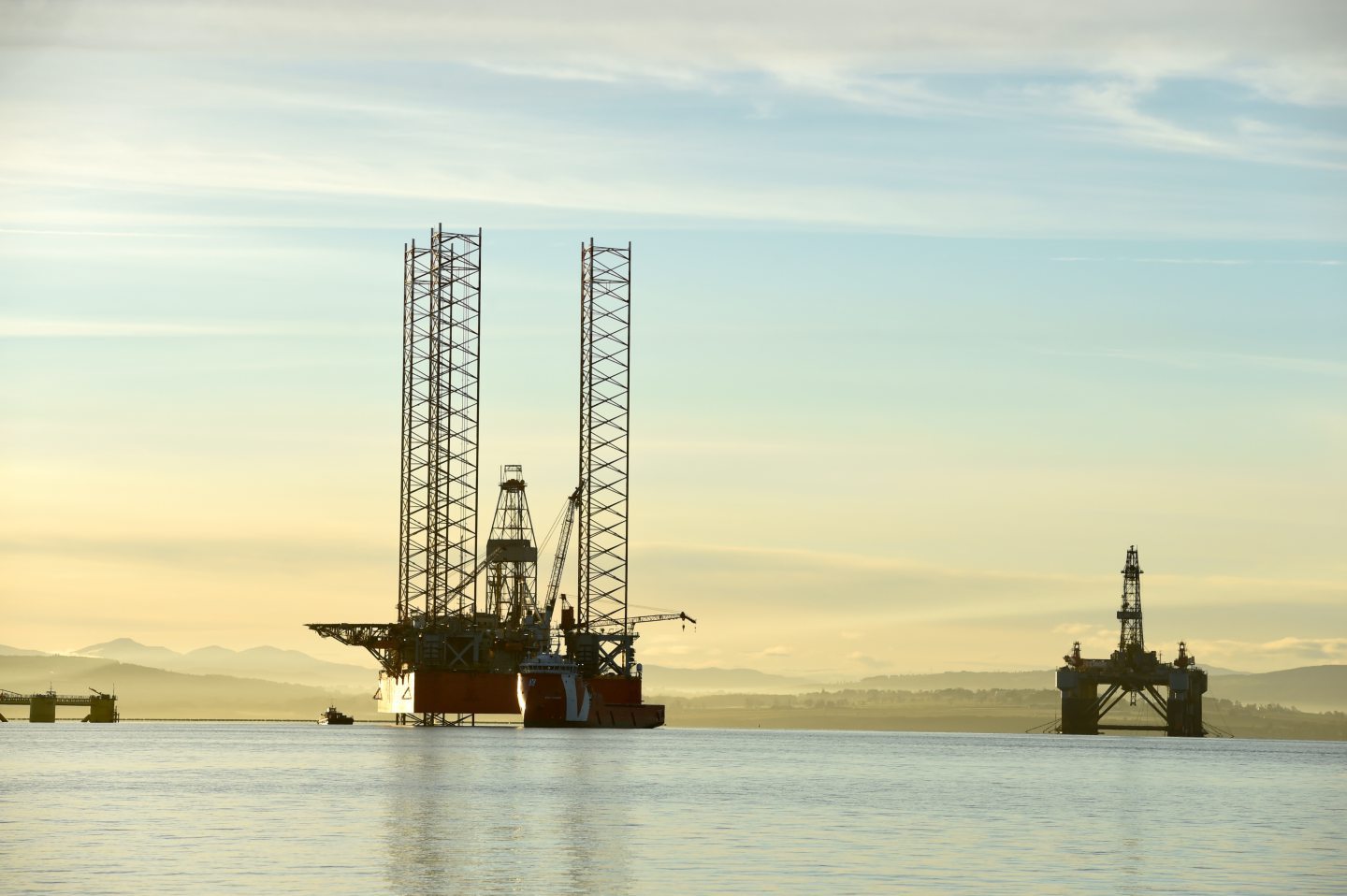 Supporting the "reskilling" of oil and gas workers by funding an offshore skills passport isn't going to be that helpful either if the jobs don't exist in the numbers and sectors they need to be to make best use of those skills. Its cart before horse stuff.
What's worse is we keep being made false promises to try to keep up the pretence that it will all be all right on the night. So we've now got a couple of Green Freeports in the pipeline and locally to Aberdeen, an Energy Transition Zone.
Well guess what folks. Norway didn't need any of these to develop and grow its hydrogen electrolyser, fuel cell, hydrogen storage and solar cell manufacturing businesses. Nor, seeing it's topical, to successfully build both battery and hydrogen fuel cell powered ferries. Denmark didn't need any of these to help them become one of the biggest manufacturers of wind turbines employing nearly 30,000 people or, to also develop their burgeoning hydrogen technology manufacturing sector. For heaven's sake, even Estonia, a country with less than half the population of Scotland, has companies manufacturing both electrolysers and fuel cells with the latter being capable of incorporating into combined heat and power units. Frankly, these countries are making us look foolish and immature.
We should therefore be highly sceptical of the claims for the numbers of new jobs that will be created. Tony MacKay the eminent Inverness based economist said: "The proponents of the Cromarty Firth and Inverness Green Freeport claim that it will create up to 25,000 jobs. However, I believe that claim is far too high and that the actual number will be much lower. I had suggested one-tenth of that figure, but even 2500 new jobs may be too high."
In my opinion this is almost entirely due to the lack of commitment to manufacturing. Not fabrication but high value advanced manufacturing of hardware such as electrolysers and wind turbines and the rest. But, in a remarkable act of self harm it is simply ridiculous to claim as Scottish Enterprise and the Scottish Government have that Scotland can't manufacture electrolysers. But Estonia can?
Solving this should really be top of the list in terms of any energy strategy but it doesn't even figure. I'd also suggest it's a huge indictment of the capability of our nineteen no doubt "world beating" universities.
There simply isn't even a sniff of a meaningful industrial strategy anywhere in the Scottish Government's energy master plan and yet on hydrogen alone it's claimed the strategy could lead to "70,000-300,000 jobs created or protected by 2045". I have no idea how.
Germany's Chancellor Olaf Scholz told the recent Davos World Economic Forum: "Our goal is nothing less than an electrolysis boom" describing it as "one of the most important technologies for a climate-neutral world" and "the key to decarbonizing our economies.". You'd think this might provide the Scottish Govt with a hint of what actually needs doing.
Scotland has of course already abandoned many other sectors to others including wind turbine manufacturing which was a major strategic loss and something which at the time we genuinely did lead the world in. The UK seems intent on making the same sort of mistake with the collapse of British Volt which failed to raise the investment it needed. Scotland does have two small battery makers but they are minnows compared with the big European and other players. One has expertise in sodium ion batteries which is a viable alternative to lithium and we should be nurturing the hell out of it.
We also seem to be completely ignoring the other problems we would create if we stop oil and gas production. How would we deal with the production of hydrocarbon free plastic equivalents or pharmaceuticals or the myriad of other products we get from oil and gas that are essential to everyday life? Where is the thinking on this and more importantly where is the R&D that our nineteen universities and supposedly the Net Zero Technology Centre should be involved in? As always I'm happy to be proven wrong but I've found nothing other than a company that makes compostable coffee cups and associated products in Edinburgh. It's brilliant, but it's obviously not enough.
The argument that's being used seems to be that hydrogen should be prioritised for so called "hard to abate" industrial applications. That would include for example Liberty Steel, a fertiliser plant in Perth and a cement plant in Dunbar, the Grangemouth refinery, what's left of our paper industry, glass manufacturing and of course distilleries. That really isn't a lot compared to the emissions from domestic and business premises and transport. The fact that Scotland is no longer a highly industrialised nation means our priorities should be the reverse of what's being touted.
Any sector that uses heat can be decarbonised using hydrogen and so can most sectors including all forms of transport that are in need of clean, green propulsion. Domestic transport in Scotland still produces the highest amount of greenhouse gases. So why not install green, off-grid hydrogen stations all over Scotland and start emulating our European friends.
As was reported recently in the Press & Journal up to 63% of homes in the Highlands are not connected to the gas grid and instead use heating oil and other off-grid fuels and research by the trade association Liquid Gas UK found forcing these homes to upgrade to greener electric systems like heat pumps could cost homeowners up to £32,000. I would add it gives them absolutely no extra energy security.
Minister Patrick Harvie says he wants more sustainable options, such as heat pumps. But these are only "sustainable" up to the moment a storm damages the grid as happens far more frequently now.
The couple of thousand residents on Shetland who lost power for up a to a weeks recently due to snow bringing down power cables would not have benefit from having a heat pump. However, if they'd had a green off-grid green hydrogen boiler or even better, a hydrogen CHP unit they'd have remained warm and cosy.
Using models developed by Bloomberg, Goldman Sachs, Siemens and others, the American company Universal Hydrogen which is working on the use of hydrogen in aviation, published data in January suggesting the global cost of green liquid hydrogen not including subsidies will be below jet fuel (and far below Sustainable Aviation Fuels ) by the mid- to late-2020s and average between $1.5 and $2 per kg which is equivalent to a gallon of kerosene.
Good news then for Scottish householders who like me use heating oil which is effectively a "less pure" kerosene than jet aircraft use.
The Scottish Govt need to go back to the drawing board with this strategy, start from scratch and make it reflect what they think our strategy would be if we were an independent country and show us the difference that would make. Otherwise we might just as well wait to see what Westminster has to say.
Recommended for you

North Sea giants win big through INTOG floating wind auction